Acura TLX Best and Worst Years (Quick Facts!)
Introduced in 2014 by Acura, Honda's luxury division, the Acura TLX is a luxury 4-door sedan with 9 model years, from 2015 – present.
From the beautiful 2015 model to the more boastful 2022 edition, you won't derive the same reliability and comfort from all the TLX years.
We have, therefore, reviewed this luxury sedan to introduce the best and the ones to avoid.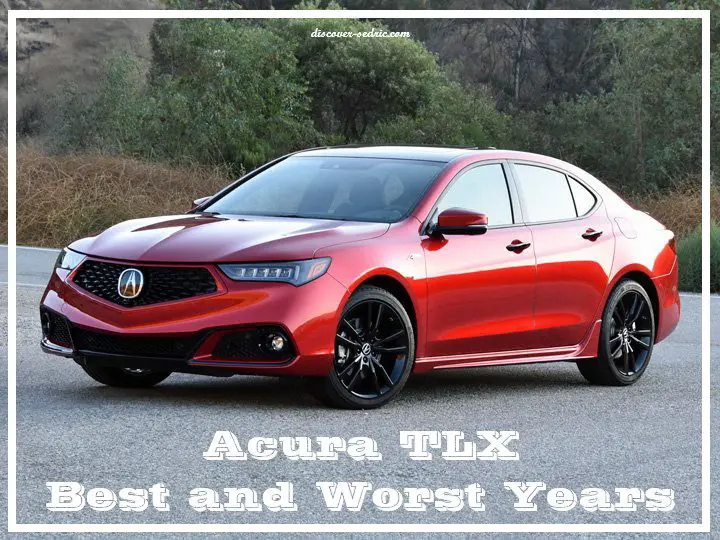 Looking for Reliable Cars: Check out the Acuras Models
VIDEO: Acura TLX Long Term Review
Acura TLX Best and Worst Years
The Acura TLX performs best in 2021, 2020, 2019, 2018, and 2015, while the 2012 model year is the least desirable.
What Acura TLX Years Are the Most Reliable?
Acura TLX is prominent for faulty transmission and engine issues. However, you can rely on the models below.
2021 Acura TLX
Intending to advance the performance of the Acura TLX, the 2021 version features a turbo V6 engine and a more sophisticated chassis.
Although its movement is still not as swift as many other sports cars, its more powerful engine fares better than the outgoing models.
The 2021 Acura TLX has received more impressive reviews than all other old TLX models. With an excellent 8.1/10 on US News and 4.6/5 on Cars.com, you can rely on this model. Edmunds also rates it at 7.6/10, a little above all of its predecessors.
2019 Acura TLX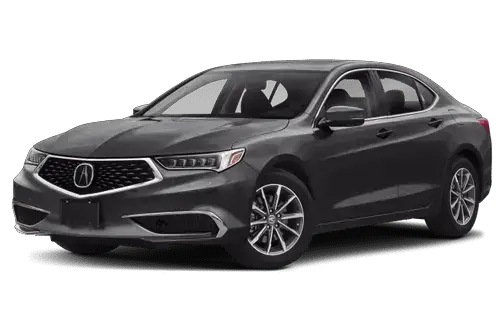 Like Acura Cars: See this Acura RLX Best and Worst Years and Acura RDX Best And Worst Years
Aside from a classier exterior design, all Acura TLX models are notable for quiet cabins, and the 2019 version maintains that. Similarly, they are known for bland driving; this model didn't correct that either.
However, unlike the significantly older versions, the 2019 model has received fewer complaints.
The only resurfacing issue of concern is the automatic idle stop which prevents the car from moving after coming on. There is also a slight chance of the vehicle turning itself off when idle for about 60 seconds.
You should also note that only some customers have complained about the main problem with the transmission. This time, it is not the jerking sound but about 5 seconds delay in getting activated.
Overall, the 2019 Acura TLX has fared significantly better than the 2015 – 2017 versions regarding user complaints.
Mind you, this mid-size sedan has received above-average ratings from different reviewers. Notable amongst them are Edmunds and CarandDriver, who both score 7.5/10.
Whereas J.D. Power gives it 79% on reliability, TrueCar's 4.1 out of a staggering 1,990 votes is also a positive rating.
 2020 Acura TLX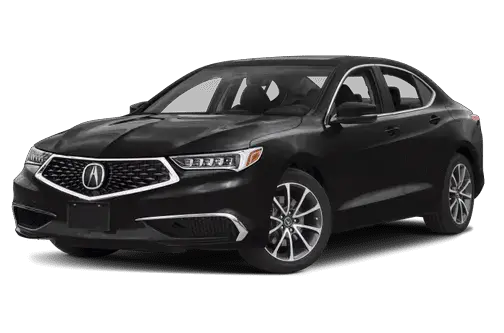 The 2020 Acura TLX is similar to the 2019 model. They have received similar ratings from critics/reviewers and come with the same exterior design.
While this model also has the engine as the central point of concern, particularly the idle stop system, it has received little to no complaint on other aspects.
With an all-wheel drive system, the acceleration of the 2020 Acura TLX is still not as impressive as you'd have in other competitors.
Otherwise, there's little to no addition to the already impressive interior and comfortable seats the TLX boasts of.
Like many other TLX models, the 2020 version received 7.5/10 ratings from Edmunds and CarandDriver. MotorTrends also rate it 7.3/10 to express how just above average this Acura TLX model is.
2018 Acura TLX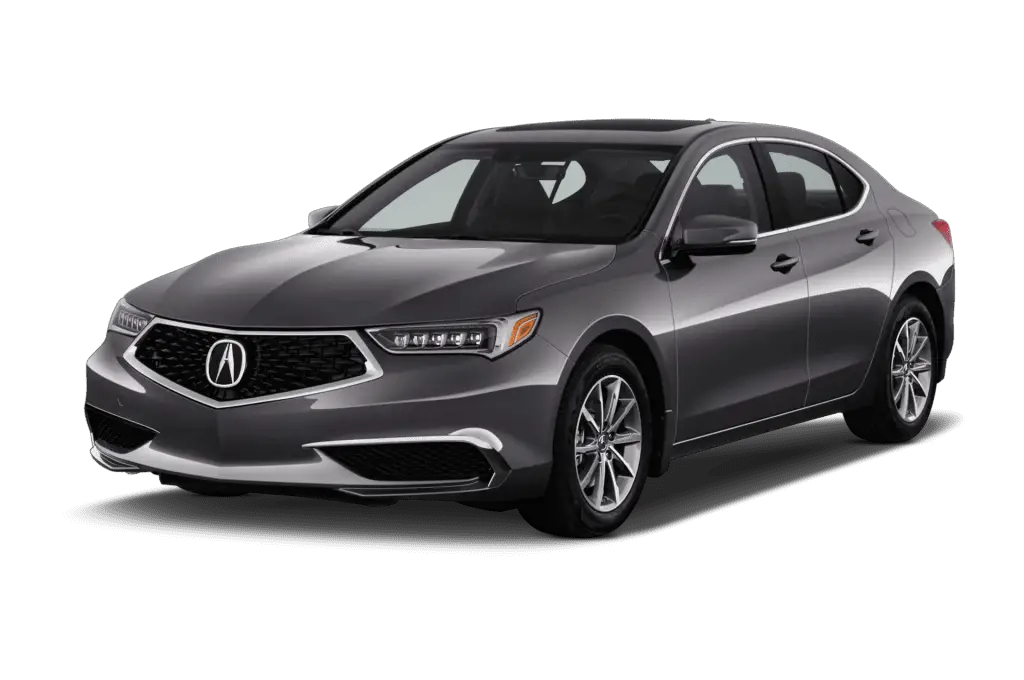 Compared with the older models, the 2018 Acura TLX fares significantly better regarding user complaints.
There has been little to no complaint about the brake, the steering, and the transmission, which has only one complaint on NHTSA and CarComplaint so far.
A significant issue with the 2018 Acura TLX is its electrical problems. This car still has the general issue of stopping on its own, even on the highway, as related by an active user.
Another significant issue is the constant alerts of the check engine signals and the inability to use the car in prompts. This often happens because of the underlying issues with the electric parking system, the idle stop system, and the battery failure.
However, few users have lodged severe complaints about this on NHTSA and CarComplaint so far.
While it has just nine reports on CarComplaint across all of its components, NHTSA has received 42 complaints about this model.
The serious among these reports is the electrical parts (9), engine (5), brake (5), and drivetrain (2), as stated on CarComplaint.com.
Aside from these reported issues, the 2018 Acura TLX has received above-average ratings from reviewers. For example, while Edmunds scored 7.5/10, CNet gave it 6.9/10. In addition, it has an 80% reliability rating on JD Power.
What Acura TLX Years Should You Avoid?
Here are the Acura TLX models you should avoid.
 2015 Acura TLX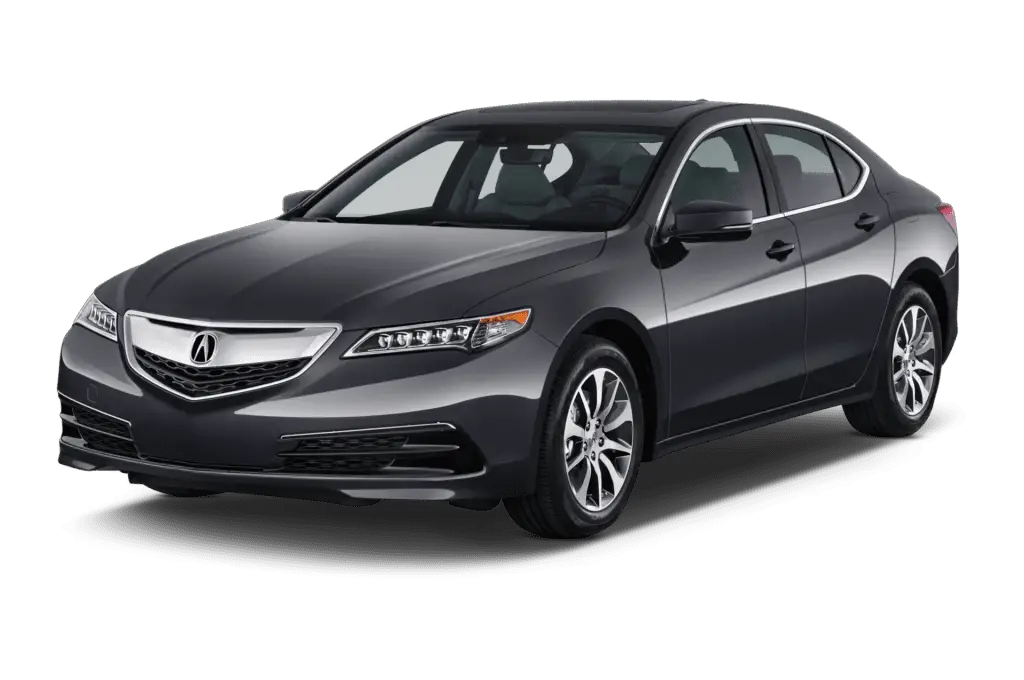 The simple and stylish 2015 model is almost an apology for a ride. Being the first luxury sedan model, this car has a record of 187 user complaints on CarComplaints. In addition, it has received 414 user reports on NHTSA since its debut.
From a jerking transmission, weak brake system, and unreliable battery to a defective engine, you should be wary of the 2015 Acura TLX.
There have also been concerns about the airbag failing to deploy when needed. This is amidst other issues like the flaking body paint and unreliable power steering.
As if those are not dreadful enough, the drivetrain alone has received 145 complaints on NHTSA. Imagine losing control of your car when driving at 50 – 60 mph.
While this had often been attributed to the faulty battery system, the drivetrain has remained the most concern for this vehicle year.
Mind you; many reported issues about the drivetrain occur when the car has covered around 60,000 miles. Therefore, you must avoid this model, especially when going for a used deal.
2016 Acura TLX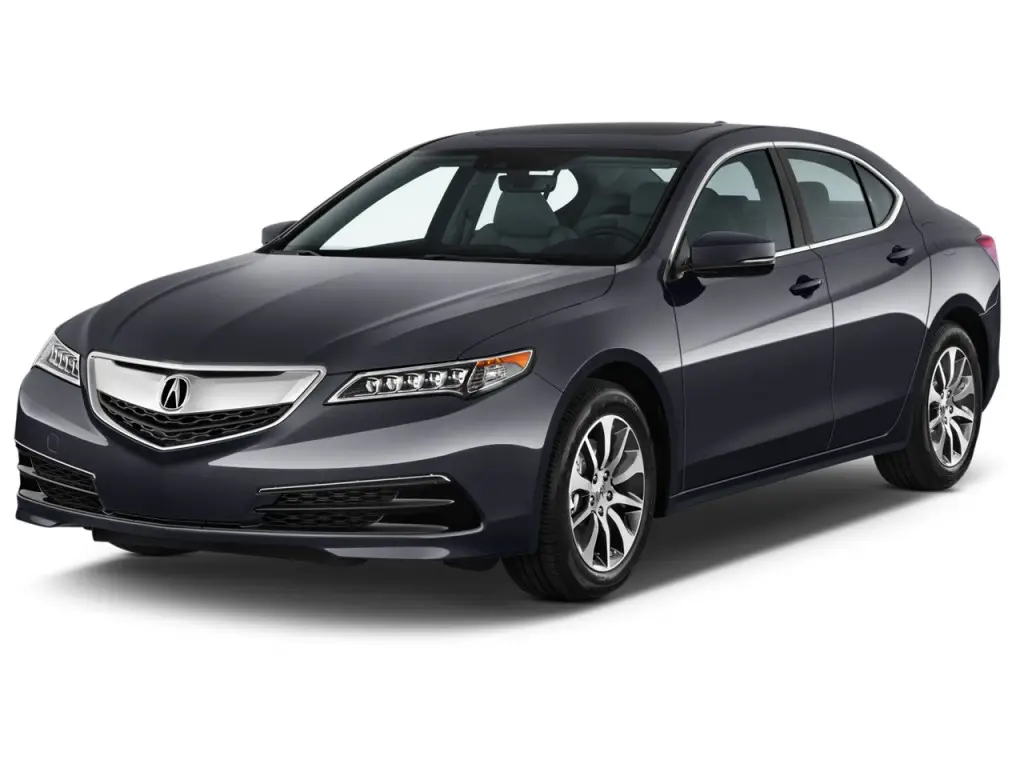 The 2016 Acura TLX isn't remarkably better than its predecessor, as it carried over its most common problems.
Although it has only received 25 reports on CarComplaints, there have been more than 90 complaints about its different components on NHTSA.
This TLX version still has issues with the transmission, the drivetrain, battery failure, and the brake, aside from other minor issues.
Especially when the engine is cold, the transmission of this TLX version still jerks and hesitates to work efficiently. It is quite unfortunate that a user had to experience this issue after covering only 100 miles.
The customer complained that the car hesitated in shifting between the 2nd and 3rd gear during a critical acceleration period. This is a safety concern.
Besides, there has also been a series of issues about the car decelerating while on the road and constant changing of battery, making it difficult to start the car as you'd like.
For a luxury brand like Acura, you won't expect to deal with all these issues when you purchase a recent ride.
2017 Acura TLX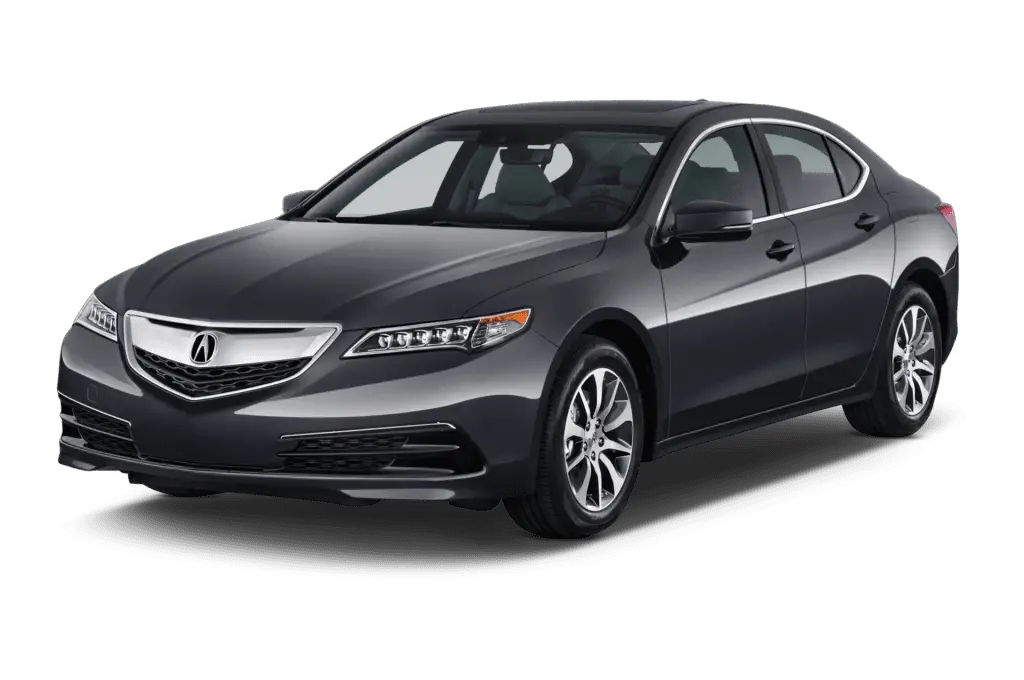 While it maintains the simple exterior design of the older TLX version, the 2017 Acura TLX has also taken over its problems.
There have been concerns about the car failing to start, especially when caught in traffic. This could, however, be a result of the underlying battery issue in the older model.
While some customers have traced this to a faulty alternator, a user claimed to experience a repeat of this issue barely 30 minutes after changing the alternator.
It is so unfortunate that the average mileage for the riders who have experienced the failure of the car to start is just 10,595 miles.
Also, this newer version has not corrected the transmission problem with the 2015 model.
While some users have complained about the transmission jerking uncomfortably, few others have reported the vehicle shifting to manual while on 60 – 70 mph. Remember the deceleration issue with the older model?
Aside from user complaints, the 2017 Acura TLX has yet to receive a little above-average rating from reviewers. Edmunds scores it 3.8/5 from 104 user reviews, while KBB rates it 4.3/5 out of 77 reviews.
What are Some Typical Problems With the Acura TLX Models?
Below are some of the common problems with the Acura TLX.
Jerking Transmission
Defective battery system
Sluggish acceleration
Faulty Electrical system
Weak brake functions
Drivetrain problems
How Safe is an Acura ILX?
The Acura TLX received the highest honor bestowed by the Insurance Institute for Highway Safety in 2023 when it was rated a Top Safety Pick+.
In all six crash tests and for how well its headlights illuminate the road, the TLX received the highest rating of Good.
Tips for Purchasing a Used Automobile, SUV, or Truck Without Getting a Lemon
Verify the reliability history.
Before you start shopping, choose models with a good dependability record to lower the danger of buying a trouble-prone vehicle.
You can refine your choices using the exclusive real-world reliability data from Consumer Reports' yearly subscriber survey. Finally, look at the most excellent and worst pre-owned vehicles for a quick reference list.
To obtain a more in-depth understanding of how particular models have performed in 17 issue areas, see the dependability history charts that come with the majority of Consumer Reports' vehicle profiles.
Examine the window sticker.
A Buyer's Guide must be displayed by dealers in every used car they are selling, according to the Federal Trade Commission.
It must include specific information, such as whether the car is being sold "as is" or with a warranty and what portion of repair costs (if any) the dealer must cover. It is typically attached to a window. Any incongruous clauses in your sales contract are superseded by the information in the Buyer's Guide.
Examine the Outside
Go around the vehicle first, looking for dents, paint chips, mismatched body panels or pieces, broken lamp housings, and cracked windows. Body panel gaps must be uniform in size and aligned.
A closer look may reveal paint overspray in the wheel wells, chrome or rubber trim, or these surfaces. This can only mean that a body panel has been repaired.
A small magnet can be used to check for body filler; if it doesn't attach to the panel, the filler may be under the vehicle's paint. (But certain cars with fiberglass or plastic panels won't even attempt to attract a magnet.) Likewise, an improperly functioning door, hood, or trunk signifies prior damage or shoddy repair work.
It has been updated if a body panel bears a Certified Automotive Parts Association (CAPA) sticker. Consistent welds around the doors, trunk, or hood are another sign of repair.
Examine the interior.
Close inspection shows many evident issues in the cabin, including a drooping headliner, a cracked dashboard, and missing knobs, handles, and buttons.
Seat belts frayed or with fibers that have melted from friction may indicate a prior frontal crash that occurred at speeds over 15 mph. Therefore, safety belts that are damaged should never be used again.
The driver's seat sagging or prematurely worn pedals indicate that the car has logged many miles. In addition, if the airbag warning light remains on after a bag has deflated, it may have been replaced incorrectly.
It may be tough to get rid of a water leak-induced mildew odor. In addition, discolored carpets, silt in the trunk, or sporadic electrical issues may indicate flood damage.
Examine the engine
The battery, radiator, and engine should generally be corrosion-free and grease-free at first inspection. Hoses and belts must be flexible and unworn.
Check for any damp areas because they may be signs of fluid or oil leaks. A blackened firewall or melted wires, tubes, or lines could indicate an engine fire or overheating.
Check that all fluids are clean, filled to the appropriate level, and leak-free while the engine is still excellent. While the engine is cooling, check the engine oil as well.
The dipstick should be removed from its tube, cleaned with a dry cloth, then reinserted and taken out again. The oil level should be between the "full" and "add" markers.
Examine the steering.
Turn the steering wheel right and left while the car is still moving. Make sure the steering has no slack, "play," or clunking noises. The excessive play could signify a broken linkage or worn steering gear.
The car should stay on course and require frequent steering adjustments on the flat, smooth pavement at typical speeds. A front-end alignment or wheel balancing may be required in the case of a shaking steering wheel, both of which are easily fixed.
But, this could also be a sign that the driveline, suspension, or frame has a problem, necessitating costly repairs.
Look over the Suspension
Firmly press each fender down, then release. Once or twice, the automobile should lightly rebound. More than two offensive rebounds signify damaged struts or shock absorbers.
Moreover, the car travels roughly 30 mph over a rocky road. As a result, a vehicle's suspension may be worn down or damaged if it bounces and smashes over the typical pavement at moderate speeds.
Check the tires
Wear should be uniform across the tread's width and on both the left and right sides of the vehicle. For example, overinflated tires often wear more in the center, while underinflated tires that are driven typically wear more on the sides.
An automobile driven hard will have heavy wear on the outside shoulder close to the tire's sidewall. This can indicate that your driving is too aggressively wearing down other car parts. In addition, tires with cupped tread, or tread that has worn unevenly around the perimeter, may have issues with the steering, suspension, or brakes.
Examine the tailpipe.
While starting up, a puff of white smoke is likely condensation and is not a cause for concern. However, black smoke appears after the car has warmed up and signals a vibrant air-fuel mixture, typically caused by a clogged air filter, a broken oxygen sensor, or a faulty mass-air meter (which measures the amount of intake air).
Blue smoke indicates oil burning, which is bad news because it means a costly repair. White smoke billowing up from the combustion chamber is typically the result of a ruptured head gasket, a damaged cylinder head, or even a cracked block, all of which require costly repairs.
Turn the Gas Up
Does the engine rev up too much before the car accelerates while you're driving? This is a typical indicator of a worn-out or improperly adjusted clutch or a faulty automatic transmission.
A clutch adjustment is a reasonably priced service, but repairing a damaged clutch or an automatic transmission can be very costly.
While accelerating, keep an ear out for knocks and pings. These signal faulty ignition timing or an impending engine overheating.
Look for TSBs and recalls
Verify whether any recalls were issued and whether any recall services were rendered. All formal recalls are listed by the National Highway Traffic Safety Administration (nhtsa.gov/recalls; 800-424-9393).
Request proof of the seller's recall service. Any recall repair that needs to be done on an automobile you're thinking about should be done immediately. No matter how old the car is or how long ago the recall was issued, automakers must provide free recall service.
The availability of parts may cause delays in the work, as was the case with the extensive Takata airbag recall. That might make you think twice before buying a particular model.
Technical Service Bulletins, or "TSBs," are informational reports that a manufacturer sends to its dealers about typical or recurrent issues with a particular model, along with instructions on how to fix them. Manufacturers aren't required to notify owners or cover the cost of repairs for TSBs because they aren't typically safety-related, but they may do so if an owner requests it. TSB lists can be found at NHTSA.
See if the seller had the repairs made, and look for any TSBs that have been published for the model you're purchasing.
Look up the car's history.
A vehicle history report from CarFax or Experian Automotive can warn you about potential odometer fraud, show previous fire, flood, and accident damage, or let you know if the car has ever received a rebuilt or salvage title.
These reports could be more flawless, though. We've discovered cars with spotless reports that have significant damage. Give the service the vehicle identification number (VIN), located on top of the dashboard, close to the driver's side roof pillar, to access this data.
History reports are occasionally offered for free by some used-vehicle dealerships and online car marketplaces, but they are generally costly. The National Motor Vehicle Title Information System, accessible at vehiclehistory.gov, is another source.
A vehicle history record is helpful, but getting the car checked out by a qualified mechanic offers the best protection.
Visiting a mechanic
Have a certified mechanic who regularly performs automotive diagnostic work evaluate the used car before you purchase it. A complete diagnostic ought to cost about $120.
The Vehicle Care Council accredits diagnostic centers. You can utilize one of the facilities that AAA suggests if you're a member.
Ask the mechanic to raise the car, check the undercarriage, and do the basic diagnostics. Large dents in the floor pan or fuel tank and kinked structural parts can be signs of an accident in the past. The frame's welding suggests that a damaged section may have been removed or replaced during repairs. Additionally, recent structural repairs might be concealed by fresh undercoating.
If you leave identification, a dealer should have no trouble lending you the car to inspect it. However, a private seller might be more open. Offer to accompany the seller to the shop where the inspection will occur if necessary.
Acura TLX FAQ's
Which year of Acura is the most trustworthy?
The best TLs ever produced, perhaps even the best Acura, are the model years 2007–2008 Acura TL Type S. Everything you could want in a car—reliable, affordable on the used market, and entertaining to drive.
Are Acura TLX vehicles dependable?
Breakdown of Acura TLX Reliability Ratings. With a reliability rating of 4.5 out of 5, the Acura TLX is ranked first among 31 premium midsize automobiles. Its great ownership costs are reflected in the $440 average yearly repair cost.
Which model year of the Acura TLX has transmission issues?
Avoid Acura TLX models from the years 2015, 2016, and 2018.
Particularly in the 2018 model, the engines and transmissions of these cars were their main problems. These are the Acura TLX years to stay away from in your life for a variety of reasons, including jerky gears and locking steering wheels.
Which engine works best with the Acura TLX?
The Acura TLX's standard engine is a powerful 2.0-liter turbocharged inline-4. For a basic engine in a midsize luxury sedan at this price, it delivers excellent power and torque numbers. This 4-cylinder also uses fuel fairly efficiently.
Acura TLX versus Lexus IS, which is superior?
superior by design Acura TLX
Both the Acura TLX with Advance Package and the Lexus IS 300 provide striking elegance and performance. But the 2023 TLX is unquestionably better. Its 2.0-liter VTEC® Turbo engine produces 280 lb-ft of torque4 and 272 horsepower3, which is much more power than the Lexus sedan.