Honda CR-V Best and Worst Years (Top Picks!)
Honda's best-selling car globally is the CR-V, a 5-door compact crossover SUV that was first offered on the U.S. market in 1997.
It has undergone six stages of evolution and has similar engineering and design features to the Honda Civic.
To help you determine which Honda CR-V models are the best buys and potential models and versions to avoid, the following guide examines each generation.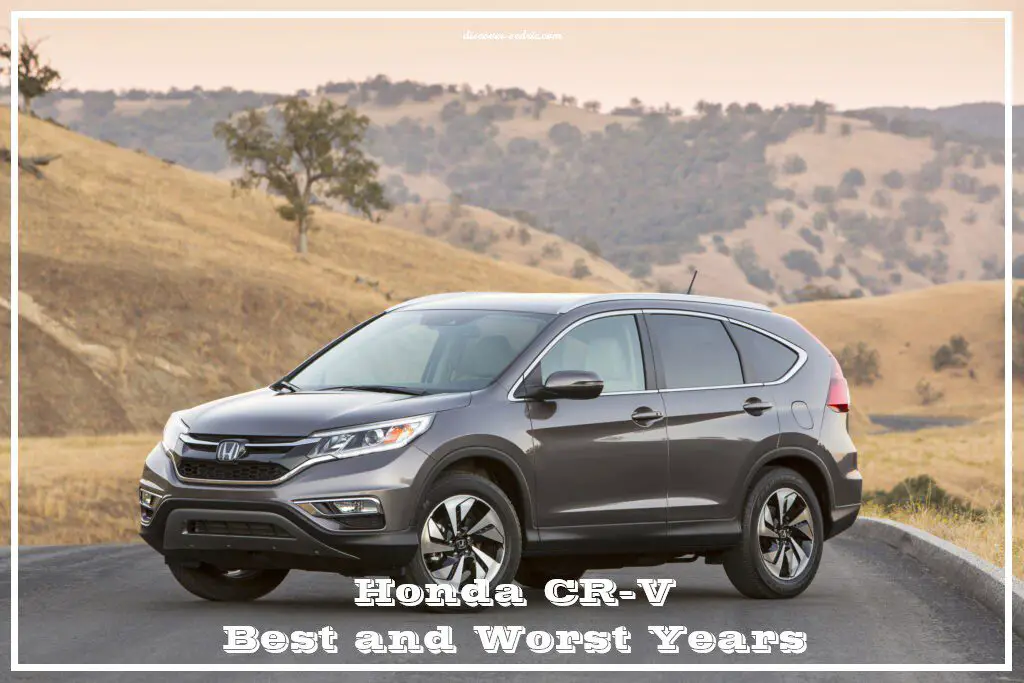 VIDEO: Watch This Before Buying A Honda CR-V 2nd Gen
Honda CR-V Best and Worst Years:
According to sources, the finest years for the Honda CR-V are 2005–2006, 2008–2010, 2013, 2015–2016, and 2018–2021. Owners have given these years favorable reviews and fewer problems and complaints. Conversely, the Honda CR-V's worst years are 2001–2004, 2007, 2011–2012, 2014, and 2017. In recent years, there have been more grievances and problems, such as motor issues and other issues. It's crucial to remember that the Honda CR-V's dependability can change based on the specific model year and trim level. Your Honda CR-V's longevity and dependability can be increased by performing routine upkeep and taking care of any issues or problems as soon as they appear.
Best Honda CR-V Years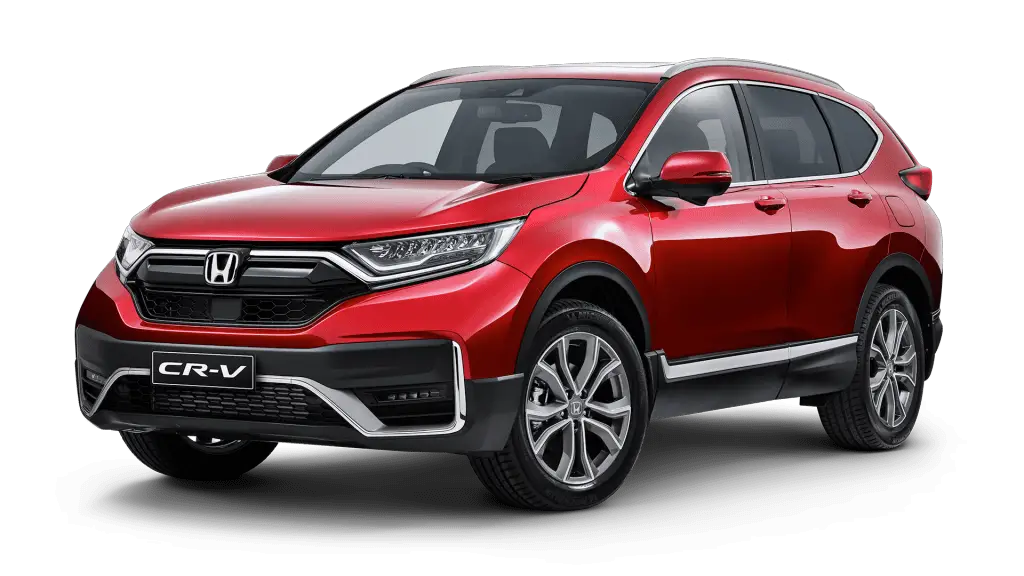 The 2022 Honda CR-V model has received positive expert reviews, describing it as a high-quality compact SUV with a reasonable price.
The top 5 best years for Honda CR-Vs are listed below based on the lowest number of customer complaints, the fewest serious complaints, and standard or optional features.
2022
The most frequent complaints involve electrical problems, such as an entertainment system that isn't working. But, overall, the 2022 model has received excellent reviews and is regarded as the finest Honda CR-V model year by experts.
The Honda CR-V 2022 is regarded as one of the best models available.
The largest engine among the various versions and models is also found in the 2022 Honda CR-V. Therefore, all Honda CR-V models' engine sizes are discussed on this page.
The 2022 model is also the CR-V with the most cargo space regarding how much cargo you can transport in your SUV.
2021
The most frequently cited issues are with the windshield and windows.
Aside from that, the 2021 model is roomy, gets excellent gas mileage, and is generally pleasant to drive, making it one of the best years for the Honda CR-V.
2020
According to reports, the car has stopped working or might abruptly slow down while moving down the freeway.
The shortcomings of the 2020 model pale compared to its excellent reviews, which are very similar to those of the 2021 model.
2008
Customers observed significant paint chipping, premature tire wear, and broken door locks. So the 2008 Honda CR-V might be the one you're searching for if you want a no-frills, dependable used vehicle.
The 2008 model has one of the highest ratings for reliability and safety and ample cargo room. In addition, there are almost no drawbacks if you don't require a supercharged engine, a manual gearbox, or third-row seating.
2007
The most common concerns were a broken air conditioner and power door locks.
The model for the year 2007 performs better generally than in 2020, 2021, and 2022. 
Due to the lack of a third row, like some of the other versions, it receives the lowest rating for its interior.
However, it is still sufficiently spacious, extremely safe, and has yet to hit its 20-year peak.
That is something to consider because some auto experts claim that 20 years or older is the minimum age to buy a used vehicle. An excellent car overall with few problems.
Avoid the Honda CR-V Years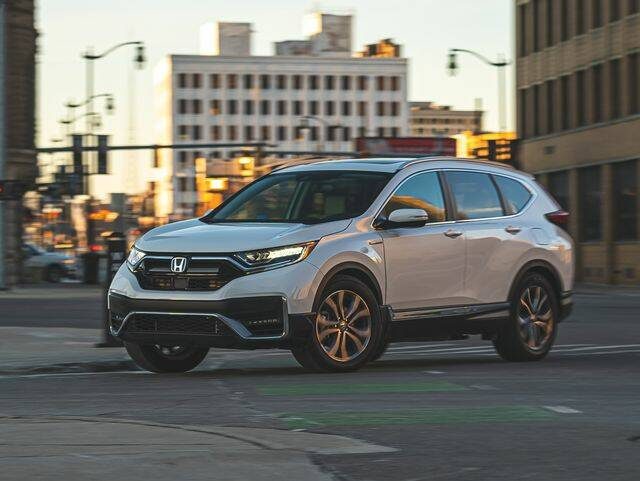 All CR-V models from 2002 to 2011 were recalled due to Takata airbags that needed to be removed and changed and could be fatal.
According to models with some of the most consumer complaints, usually more expensive repairs or issues that seriously threaten safety, the following five Honda CR-V years are the worst.
2013
Electrical issues and engine issues were frequent. Other frequent complaints included a grinding noise, excessive oil use, a dead battery, and a motor that wouldn't start.
2015
The 2015 Honda CR-V received the most complaints out of any other year. (other sources may show slightly different figures).
The most typical issues are these:
Idle motor,
Engine noises,
And gradual accelerating
The 2015 model has a below-average reliability ranking and is more expensive than the higher-rated 2013 and 2014 models.
2017
Consumers reported numerous problems with this model, leading to the early recall of 24,000 cars. The 2017 model's defective fuel line, which could cause a fire hazard and severe consequences, prompted the recall.
Engine issues are the most prevalent and frequently involve complaints of high oil levels.
Electrical issues, internal accessory problems, and heater or air conditioner malfunctions are additional serious problems.
2018
Like the 2017 model, the engine experienced overfilled oil levels, leading to an interior methane odor.
Others complained of unexpected acceleration while braking, shutting down unexpectedly, and losing power while driving.
The second biggest complaints were electrical issues, specifically a drained battery or a malfunctioning audio panel and lane warning system.
2019
A dead battery is the most common problem, followed by a malfunctioning infotainment system. This model has a near-perfect safety score, often the most crucial feature.
Unfortunately, five recalls are a headache to deal with already, but because one can cause the engine to stall while driving, 2019 isn't the best year for the Honda CR-V.
How Safe Is Honda C-RV?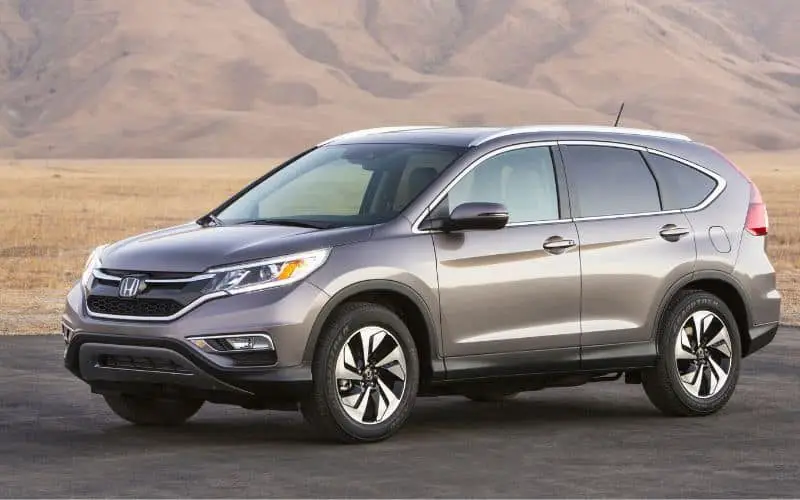 The Honda CR-V is a safe vehicle, according to the sources that are accessible. The NHTSA awarded the 2020 Honda CR-V a 5-Star Overall Safety Rating, and IIHS gave it the best attainable rating of "Good." The IIHS also designated the 2021 Honda CR-V a Top Safety Pick.
The IIHS and NHTSA still need to evaluate the redesigned 2023 Honda CR-V. The Honda Civic also earned the highest possible rating of "Good" from IIHS and a 5-star Overall Safety Rating from NHTSA.
It shares some safety features with the Honda CR-V. The Honda CR-V's safety features include seat belts and child restraints, collision avoidance and mitigation technology, and other safety features like blind spot detection and lane departure warning.
Reliability of Honda C-RV
According to the available sources, the Honda CR-V's dependability varies based on the model year. According to Consumer Reports, the Honda CR-V's general reliability rating was lower for the 2017 model year due to a few problems.
The 2022 Honda CR-V, on the other hand, is regarded as one of the more dependable small SUVs, offering excellent fuel efficiency, a roomy interior, and standard safety features. In addition, the Honda CR-V is a well-liked dependable vehicle with plenty of cargo and rear seat area.
Consumer Reports still needs to give the 2023 Honda CR-V a reliability rating, but J.D. Power awards it highly for trustworthiness and quality. Most drivers believe that the Honda CR-V 2022 model is the most dependable because it has the most modern technology and rarely needs repairs.
As a result, your Honda CR-V's longevity and dependability can be increased by performing routine upkeep and taking care of any issues or problems as soon as they appear.
How to find the best deals on a Honda C-RV?
Start by looking for any current discounts and incentives on online marketplaces like Edmunds, TrueCar, and CarsDirect to discover the best deals on a Honda CR-V. You can also examine the manufacturer's website for new Honda CR-V discounts and incentives.
You can also haggle with the seller to get the most terrific deal on the Honda CR-V. The Honda CR-V is a popular vehicle, so discounts and incentives might not be as generous as other versions.
Finally, you can look into the 2022 and 2023 model years of the Honda CR-V to see which ones are the most dependable and safest.
Tips for maintaining your Honda C-RV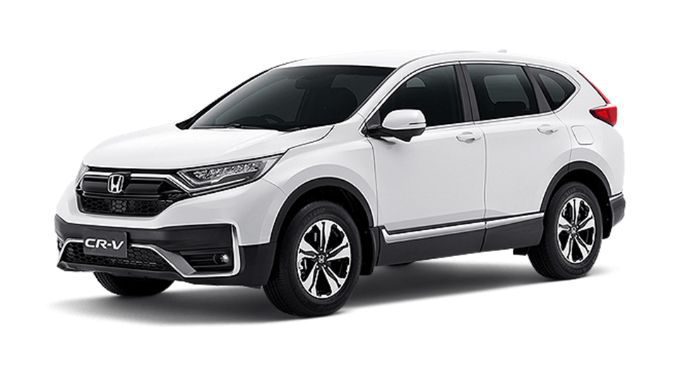 It's crucial to adhere to the manufacturer's suggested maintenance plan for your Honda CR-V, which calls for frequent oil changes, tire rotations, and air filter replacements.
The Maintenance Minder function on the Honda CR-V keeps track of your vehicle's health and notifies you when maintenance is required. Your Honda CR-V's reliability and longevity can be increased with routine upkeep. Furthermore, it's crucial to deal with any issues or problems as soon as they appear to stop them from growing and becoming more expensive.
A Honda CR-V's transmission must be serviced every 40,000 to 60,000 kilometers. Last but not least, careful driving and averting challenging road conditions can also lengthen the life of your Honda CR-V.
How Can You Tell Whether Something Is a Lemon?
Purchase a vehicle history report.
There is no better initial step when purchasing a used car than to obtain a car history report. Two well-known services offer this information for little money: Anyone looking to purchase a used car will find the information provided by CarFax and AutoCheck extremely helpful. The reports let you know the number of past owners, whether or not it had any accidents, how frequently it required maintenance, and the current title.
The final section is among the most crucial since it contains the lemon label, which attests that the car followed the correct legal procedures to be designated as a lemon.
However, in some areas, dealers must inform a customer if the vehicle is a manufacturer buyback, which is a reliable way to determine whether a vehicle has a lemon title. However, it is the responsibility of the buyer to conduct a thorough investigation into the vehicle's history.
Therefore, consumers may need help if they accidentally purchase a secondhand lemon because they must inspect it first.
Owner Background
You can view the owner's history on the vehicle history report, which should indicate whether the manufacturer has purchased the vehicle back.
While owners can claim a car is a lemon in a legal dispute and ask the automaker to buy back the problematic vehicle, that is a guaranteed technique to determine if the car was labeled a lemon.
You can also determine if the vehicle was sold or traded before it was given a lemon tag if the prior owner may have missed an issue. It also implies that the car's persistent issue must be apparent.
Repair Record
Look carefully at the vehicle's repair record and try to identify any recurring issues. Recurring problems in cars with lemon histories are simple to spot.
You can determine whether the issues with the car are minor wear and tear concerns, such as those with the clutch or brakes, or a more severe problem.
Check to discover if the repairs were necessary or carried out even when the car was brand new. It can assist in determining whether the car is a lemon or if an incident like a collision or modification caused a misdiagnosed issue.
Are the repairs significant or minor? A severe repair would deal with the drivetrain or suspension, whereas a superficial one would address non-driving-related issues like window or seat controls.
Severe repairs would be more challenging, but handling a car might not be a hassle if a car was considered a lemon for a less severe cause.
The report also shows whether repairs are being made at a dealership or a general shop. Like you would with any used car, examine the vehicle's general condition and health and determine whether routine maintenance has also been carried out. This will assist you in deciding whether or not you should consider purchasing this car.
Inspection before purchase
Is the car still a good investment? You should get a pre-purchase inspection if the flaws are not too concerning or if you believe the automobile may have been incorrectly labeled as a lemon.
A mechanic can determine whether the problems are repairable and why the car was considered a lemon.
A technician can assist you in determining whether or not a recurring issue is indicative of more severe problems or worries about the quality of the vehicle.
Their satisfaction with the car might help determine if it is a worthwhile investment or a lost cause.
Honda CR-V FAQ's
What year of used Honda CR-V is the most dependable?
2015 & 2016 Honda CR-V: If you want a newer SUV, you can also think about the 2015 or 2016 model years even though the 2005 and 2006 CR-Vs are the most cost-effective. You can find strong dependability, excellent handling, and spacious cabins in either a 2015 or 2016 model year.
The finest Honda CR-V: which one?
The 2021 CR-V Touring Hybrid spoils you with luxury and comfort for the best performance. The 2021 Touring Hybrid version of the fifth-generation Honda CR-V is the one to choose if you want the pinnacle of luxury. A 2.0L inline-four engine from Honda powers the SUV in conjunction with electric actuators.
Which years were the Honda CR-V's worst years?
The first CR-V of the twenty-first century experiences a rise in engine-related problems and the start of a string of airbag recalls. (the notorious Takata airbag recall). Always check this out if you're purchasing a used CR-V because the recall affected many model years, primarily 2002-2015.
Which Honda CR-V is the most affordable?
The finest trim is the 2023 Honda CR-V Sport Hybrid because it offers hybrid performance at a lower cost. The Sport Hybrid trim of the 2023 Honda CR-V is the finest option due, in large part, to its strong and effective hybrid engine, which is also more reasonably priced than the Sport Touring Hybrid trim.
Which Honda CR-V has the greatest lifespan?
The Honda CR-V is a dependable compact SUV that, with appropriate maintenance, can easily last you 250,000 to 300,000 miles, or 17 to 20+ years of use. The versions from 2002 to 2015 have numerous airbag issues, just like many other