Toyota RAV4 Best and Worst Years (Top Picks!)
The Toyota RAV4, now in its fifth iteration, has received much praise for its outstanding fuel efficiency and enormous cargo space.
The reality that some Toyota RAV4 model years are timeless and iconic while others are regrettable for the manufacturer is an undeniable fact.
We will clarify which Toyota RAV4 is best and worst so that you are well-informed before you enter the market.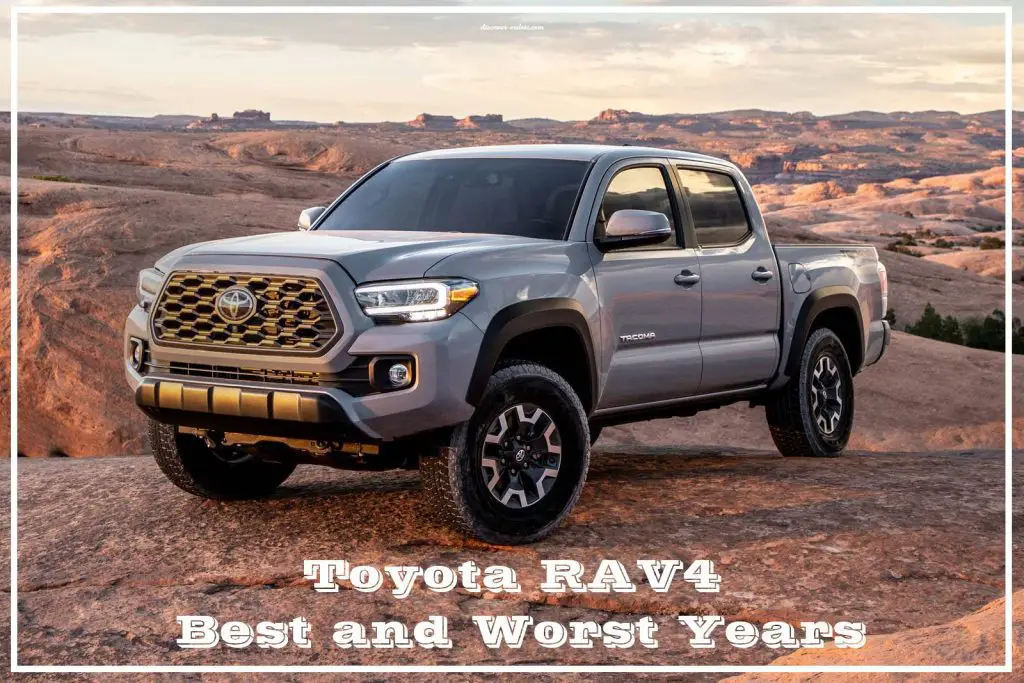 VIDEO: The Worst Toyota RAV4 Model Years To Avoid
Toyota RAV4 Best and Worst Years
The Toyota RAV4's best years are 2016, 2009, 2017, 2010, 2018, 2011, and 1995, and according to several reports, the worst years are 2019, 2020, 2006, 2007, 2008, 2001, 2002, and 2003. Several variables, including user reviews and professional judgment, determine these scores. It's essential to remember that the RAV4 received IIHS Top Safety Pick designations for 2013, 2015, and 2018 model years. For the 2016 and 2017 model years, the IIHS gave the RAV4 even higher honors with a Top Safety Pick+ designation. The Toyota C-HR was released for the 2018 model year, and according to CoPilot, purchasing a used 2018 Toyota C-HR is brilliant because it is well-equipped, has low miles, and is enjoyable to drive.
Which Toyota RAV4 model year has the best reliability?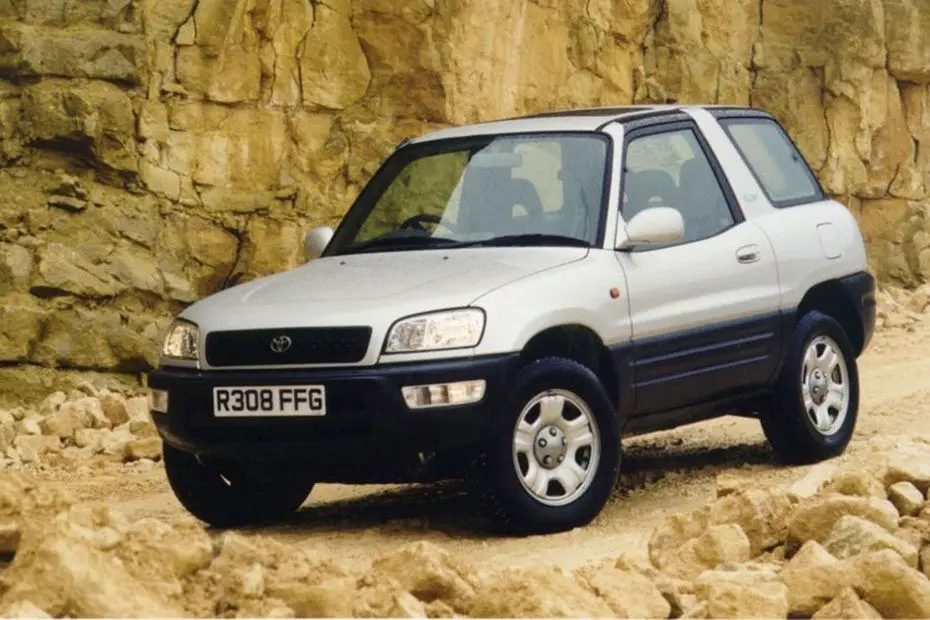 The Toyota RAV4 is generally a reliable car.
But some products have proven to be incredibly exceptional and dependable.
Listed below are some of those model years:
Toyota RAV4 2016
The 2016 Toyota RAV4 is a serious candidate for the RAV4 model with the highest level of dependability.
Time has demonstrated how consequential the 2016 Toyota RAV4 is, although it only received above-average evaluations for its features.
On J.D., it received an outstanding 86/100 for quality and dependability. Power is also rated as the finest small SUV on the platform for 2016.
It received a 4.0 out of 5 reliability rating on RepairPal and had an average yearly repair cost of $429.
According to CarComplaints, the 2016 Toyota RAV4 has received 37 reports, among the fewest on the website. Yet, this one is one of the most dependable and trouble-free RAV4 models you will ever discover.
Toyota RAV4 2017
The Toyota Safety Sense was made standard across all trims of the 2017 Toyota RAV4 and was one of many amenities that the vehicle offered.
For various factors, many critics gave other vehicles in its class higher ratings than it.
Despite all of that, the 2017 Toyota RAV4 has one quality it can be proud of trustworthiness. It received a J.D. Power reliability grade of 87/100, a resale value of 85/100, and a low depreciation rate of 85/100.
The model kept a 4.0/5 rating on RepairPal, with an average annual repair expense of $429. U.S. Its ownership expenses were estimated to be $4,450 annually and $22,300 over five years, which is less than the class average.
According to CarComplaints, it has received only 56 complaints, one of the fewest of any vehicle on the website by a significant margin.
Without question, the 2017 Toyota RAV4 has a strong case for being ranked first on this list.
Toyota RAV4 2018
The minimum towing capability of the 2018 Toyota RAV4 was increased to 3,500 pounds when it was released. Here is more information on the towing capacity of the Toyota RAV4.
In total quality, though, more was needed to propel it into many top 5 lists in its class.
The 2018 RAV4 is one of the most dependable RAV4 models ever, in comparison. J.D. Power has a class-leading quality and reliability ranking of 88/100. Power while also earning an 84 on the resale worth scale.
Like its previously mentioned forebears, it has a 4.0 reliability ranking on RepairPal.
U.S. ownership expenses are high. News forecasts $4,600 annually and $23,000 after five years, which comes close to the class median.
With just 27 complaints in its history, the 2018 RAV4 is among the models with the fewest on CarComplaints. As a result, it is a strong candidate for the most reliable and trouble-free RAV4 model ever.
Its maneuverability and various standard and optional internal systems are other noteworthy features. It presently has an 8.2/10 critics' rating and an 8.2/10 overall rating, which indicates mainly positive reviews.
Toyota RAV4 2009
The 2009 Toyota RAV4 was one of the best-rated vehicles in its class thanks to its potent V6 four-cylinder motor.
Owners gave it high marks for safety, third-row seating options, and luggage capacity.
With a quality and reliability score of 83/100 on J.D. Power, the 2009 Toyota RAV4 is one of the finest in terms of dependability. Power.
Additionally, it received an 88/100 rating for the platform's resale worth.
Owners praised this model year's durability and affordable ownership costs, earning it a 9.4/10 reliability ranking on SureCritic.
There have only been 67 complaints about the model on CarComplaints, most of which are minor and only require minor repairs.
It most definitely merits a spot on this list.
Toyota RAV4 2010
The 2010 RAV4 got primarily positive reviews from reviewers who commended its engine, cargo space, safety scores, and dependability, much like its predecessor.
Regarding dependability, J.D. Power gives the 2010 Toyota RAV4 an astounding quality and reliability ranking of 88/100. Power. It also received a score of 88 out of 100 on the platform for its resale worth, and it came in second place on its list of the best compact SUVs in 2010.
On SureCritic, it received a 9.3 reliability ranking, and some reviewers praised its outstanding performance even after 200,000 miles had passed.
There are 75 concerns about the 2010 Toyota RAV4 on J.D. Power, none costly, damaging, or recurrent.
These figures demonstrate why the 2010 Toyota RAV4 is last on our list.
Which Toyota RAV4 models ought to be avoided?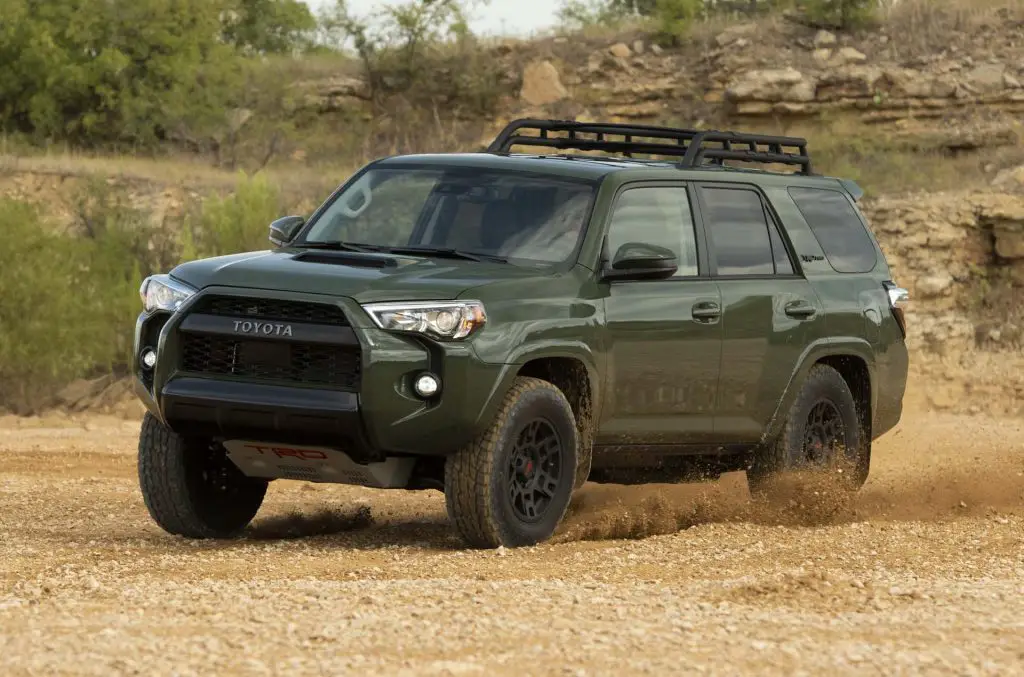 Here is a list of wrong Toyota RAV4 models you should steer clear of if you want to purchase a good one:
Toyota RAV4 2019
The 2019 Toyota RAV4 is an inadequate replacement for the 2018 model.
Despite only receiving 97 complaints, CarComplaints called it the worst model year ever due to its exorbitant repair costs and the typical mileage at which serious faults manifest.
The worst issue is a propensity to pause and lurch at slow speeds; 3,350 miles are typically affected by this problem. According to CarComplaints, the average repair expense is a whopping $20,000.
The fuel gauge never displays full, and the 1,100-mile average is two more terrible issues.
According to the data above, the worst problems with this approach manifest themselves even before 5,000 miles.
Its inclusion on the roster cannot be contested.
Toyota RAV4 2013
The 2013 Toyota RAV4 is another vehicle you should avoid if you want to have a great traveling experience.
Due to the seriousness and average mileage of its problems, it made this list despite having 128 total complaints on CarComplaints.
The worst issue with the 2013 RAV4, according to CarComplaints, is an abrupt, unwarranted acceleration that has caused accidents. The typical mileage for this problem is 22,150 miles, and the repair will run you about $13,100.
The model also has issues with the navigation system, which appears after 3,000 miles on average.
Another issue was the odor from the ventilation system, which started at 6,000 miles on average.
Toyota RAV4 2002
Of all the Toyota RAV4 versions, the 2002 model has received the most complaints (519 total).
Its inclusion on this roster is assured by that fact alone.
According to CarComplaints, the gearbox shifting issue is its worst complaint. The average expense to repair this issue is $2,250, which occurs at a mileage of 97,400 miles.
The model also has a jerking issue that frequently happens at slow rates.
There have been 125 complaints about it, with a $2,050 repair expense and an average mileage of 98,800.
The worst 2002 Toyota RAV4 problems include engine and computer failures. Around 97,650 miles are covered by it, with a $3,210 average repair expense.
RAV4 2007 Toyota
The 2007 Toyota RAV4 is one of the most problematic RAV4 versions ever, with no less than 349 complaints posted on CarComplaints.
The first Toyota RAV4 versions with a third row of seats were those from 2007. Something that extended households with more children than two really value.
Excessive oil usage, which received 163 complaints and an average mileage of 104,500 miles, is its worst issue. $1,920 is the average repair expense, regarded as high for such a problem.
Other issues include an engine failure with an average mileage of 50,000 miles and a clunking sound at the steering column (75,000 miles, respectively).
Toyota RAV4 2008
Other than the fact that there were 197 complaints as opposed to 349 for the 2007 model, the 2008 RAV4 was not any better than its forerunner.
The worst issue, according to CarComplaints, is excessive oil usage, which occurs on average every 105,750 miles.
The 2008 Toyota RAV4 has a very severe non-deployment airbag problem as well.
The average mileage is 15,000 miles, and the issue has a severity grade of 10.0, "really awful" on CarComplaints.
There is no worse RAV model than this one to cap off our selection of the absolute worst models.
What Are Some Common Issues With Toyota RAV4 Automobiles?
The following are some common issues with Toyota RAV4 models:
Transmission and Powertrain Problems
Engine Issues
Steering Issues
How Safe Is Toyota RAV4?
The Toyota RAV4 is typically regarded as a secure automobile. According to VehicleHistory, the 2020 Toyota RAV4 earned a "Good" rating from the IIHS and a 5-star overall safety rating from the NHTSA.
The IIHS also gave the RAV4 Top Safety Pick designations for 2013, 2015, and 2018 model years. For the 2016 and 2017 model years, it earned a Top Safety Pick+ designation, which is an even higher honor.
However, it's crucial to remember that some model years, including 2002, 2007, 2008, 2013, and 2019, have been named the worst for the RAV4.
According to VehicleHistory, the first-generation RAV4 had safety problems because the occupant moved around excessively in a collision.
The RAV4 is a safe car overall, but it's crucial to look into particular model years before buying a used one.
Reliability of Toyota RAV4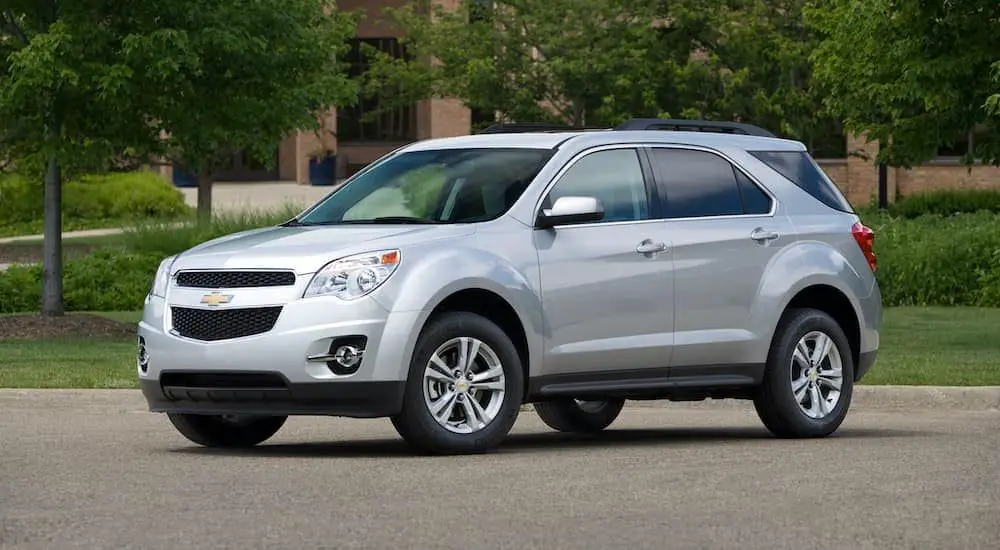 The Toyota RAV4 is typically regarded as a dependable vehicle. The Toyota RAV4 is one of the least expensive vehicles, with a reliability rating of 4.0 out of 5.0, placing it third out of 26 compact SUVs. It also has a total yearly cost of ownership of $429.
With a quality and reliability ranking of 83/100 from J.D. Power and a 9.4/10 reliability rating from SureCritic, the 2009 Toyota RAV4 is considered one of the best models. However, according to MotorAndWheels, some model years, including 2002, 2007, 2008, 2013, and 2019, have been designated the worst years for the RAV4.
Therefore, before buying a used RAV4, you must do your homework on particular model years. The RAV4 is a dependable vehicle with a solid reputation for dependability and durability.
How to find the best deals on a Toyota RAV4?
Start by learning which years of the Toyota RAV4 were the best and worst, according to sources like MotorAndWheels and WVDOT Automotive, to discover the best deals.
Doing so lets you focus your search on a few model years that are more likely to be dependable and have a high resell value. On top of that, one can consult the official Toyota website for discounts and incentives on brand-new RAV4s.
To find the best deal, it is also advised to browse around and compare prices from various dealerships and private sellers.
Finally, before making a purchase, inspect the vehicle by a reputable mechanic to ensure it is in good shape and has no hidden problems that could be expensive to fix later.
Tips for maintaining your Toyota RAV4
A Toyota RAV4 must be maintained regularly to maintain its dependability and durability. Here are some recommendations for caring for a Toyota RAV4:
1. Adhere to the suggested maintenance plan provided by the manufacturer, which calls for frequent oil changes, tire rotations, and brake inspections.
2. Regularly check the tire pressure and maintain proper inflation to increase fuel efficiency and lengthen tire life.
3. To avoid rust and other damage, keep the vehicle clean both inside and out.
4. Take care of any problems or repairs immediately to avoid future harm and expensive repairs.
5. When replacing or repairing components, use high-quality materials and fluids.
6. Steer clear of overloading the vehicle to prevent unnecessary damage to the suspension and engine.
7. Drive the car carefully and steer clear of aggressive driving, which can wear out the tires, brakes, and other parts of the vehicle prematurely.
Owners can help ensure their Toyota RAV4 stays dependable and in good shape for years by adhering to these recommendations.
How Can You Tell Whether Something Is a Lemon?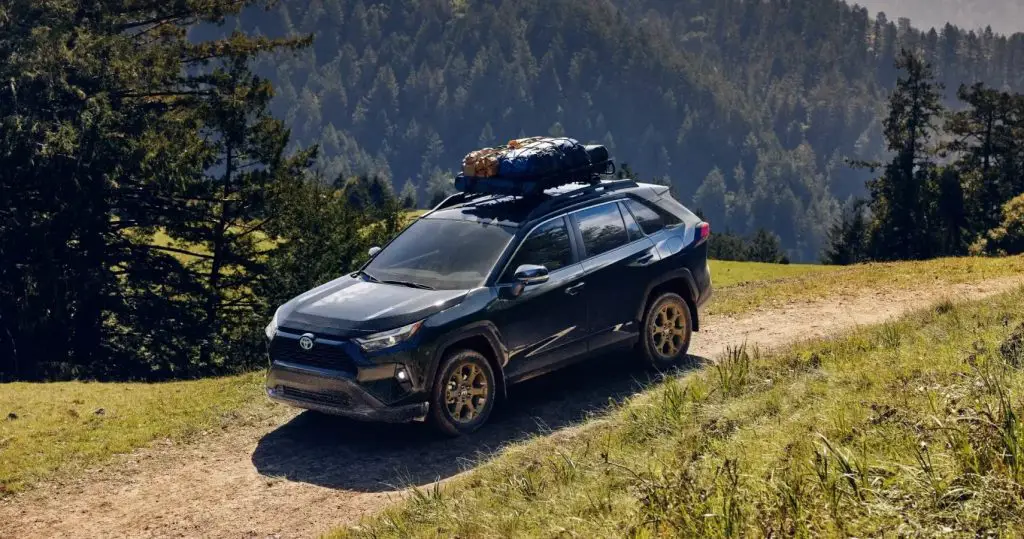 Purchase a vehicle history report.
There is no better initial step when purchasing a used car than to obtain a car history report. Two well-known services offer this information for little money: Anyone looking to purchase a used car will find the information provided by CarFax and AutoCheck extremely helpful.
The reports let you know the number of past owners, whether or not it had any accidents, how frequently it required maintenance, and the current title.
The final section is among the most crucial since it contains the lemon label, which attests that the car followed the correct legal procedures to be designated as a lemon.
However, in some areas, dealers must inform a customer if the vehicle is a manufacturer buyback, which is a reliable way to determine whether a vehicle has a lemon title.
However, it is the responsibility of the buyer to conduct a thorough investigation into the vehicle's history. Therefore, consumers may need help if they accidentally purchase a secondhand lemon because they must inspect it first.
Owner Background
You can view the owner's history on the vehicle history report, which should indicate whether the manufacturer has purchased the vehicle back.
While owners can claim a car is a lemon in a legal dispute and ask the automaker to buy back the problematic vehicle, that is a guaranteed technique to determine if the car was labeled a lemon.
You can also determine if the vehicle was sold or traded before it was given a lemon tag if the prior owner may have missed an issue. It also implies that the car's persistent issue must be apparent.
Repair Record
Look carefully at the vehicle's repair record and try to identify any recurring issues. Recurring problems in cars with lemon histories are simple to spot. You can determine whether the issues with the car are minor wear and tear concerns, such as those with the clutch or brakes, or a more severe problem.
Check to discover if the repairs were necessary or carried out even when the car was brand new. It can assist in determining whether the car is a lemon or if an incident like a collision or modification caused a misdiagnosed issue.
Are the repairs significant or minor? A severe repair would deal with the drivetrain or suspension, whereas a superficial one would address non-driving-related issues like window or seat controls.
Severe repairs would be more challenging, but handling a car might not be a hassle if a car was considered a lemon for a less severe cause.
The report also shows whether repairs are being made at a dealership or a general shop. Like you would with any used car, examine the vehicle's general condition and health and determine whether routine maintenance has also been carried out.
This will assist you in deciding whether or not you should consider purchasing this car.
Inspection before purchase
Is the car still a good investment? You should get a pre-purchase inspection if the flaws are not too concerning or if you believe the automobile may have been incorrectly labeled as a lemon.
A mechanic can determine whether the problems are repairable and why the car was considered a lemon.
A technician can assist you in determining whether or not a recurring issue is indicative of more severe problems or worries about the quality of the vehicle.
Their satisfaction with the car might help determine if it is a worthwhile investment or a lost cause.
Toyota RAV4 FAQ's
What are the Toyota RAV4's worst years?
Avoid the following Toyota RAV-4 model years: 2019, 2013, and 2006–2008. They are the ones with the most well-known issues, but keep in mind that these are Toyotas, which are renowned for their dependability. By purchasing one in excellent condition, the minor problems they have won't put you in the poor house.
Which year is ideal for the RAV4?
The Toyota RAV4's 2016 model is without a doubt its finest year, claims wvdot.com. This vehicle, which is in the midst of its fourth generation, has received few user complaints and has seen numerous reliability and technological advancements. The 2016 Toyota RAV4's quiet interior is one of its finest features.
The finest Toyota RAV4 model is?
Our preferred vehicle through 2023 is still the RAV4 XLE. The XLE version adds exterior features like upgraded LED headlights and 17-inch alloy wheels for just about $1,500 more than the basic LE trim.
Which vintage RAV4 variant is the best?
The 2009, 2010, 2016, 2017, and 2018 model years of the Toyota RAV4 are some of its finest iterations. On the other hand, the 2002, 2007, 2008, 2013, and 2019 versions should be avoided.
Is the RAV4 the most trustworthy SUV?
Due to its extensive utility, reliability, and efficiency, the Toyota RAV4 is the most dependable SUV you can purchase. J.D. Power gave this car an 81 out of 100 rating for predicted reliability because of its overengineered design, emphasis on utility over form, and modern features.