Chevrolet Trax Best and Worst Years
The Chevrolet Trax has made a name for itself as a popular subcompact crossover, but not all model years are created equal. In this blog post, we'll delve into the best and worst years of the Chevy Trax, exploring its performance, reliability, and overall satisfaction.
We aim to provide you with invaluable insights that could impact your decision-making process when it comes to purchasing this versatile vehicle.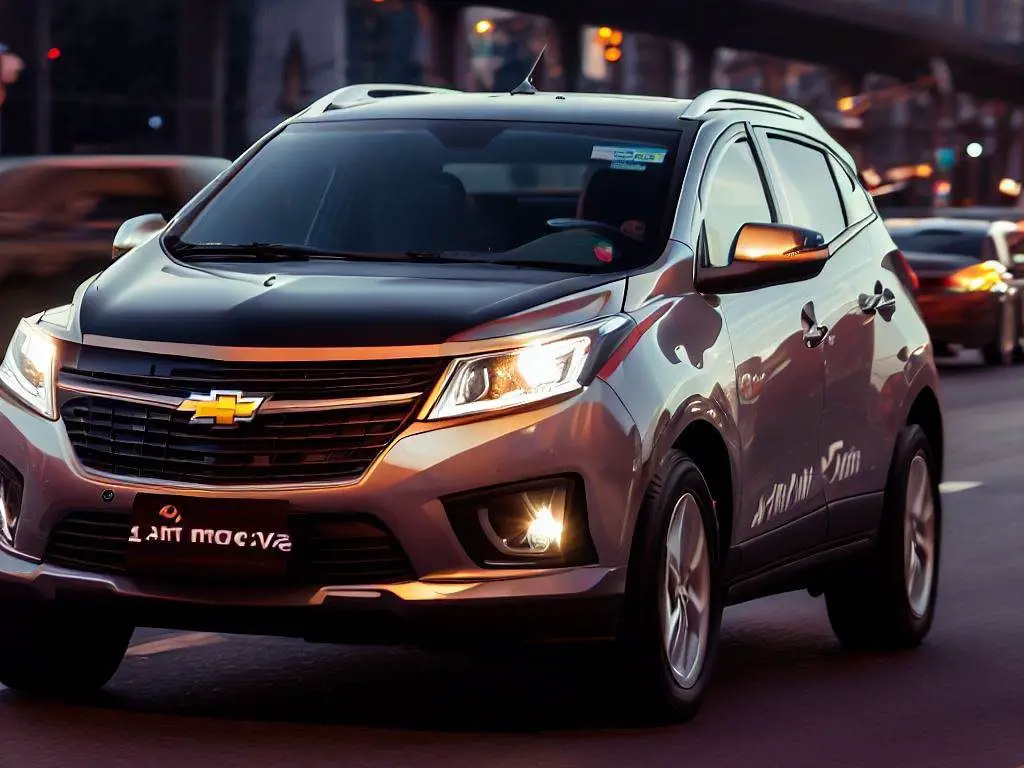 Key Takeaways
The best years for the Chevrolet Trax are 2015-2018, while the worst years to avoid are 2013-2014 due to cabin quality, safety features, engine power, and recalls.
Common problems with Chevrolet Trax include engine performance issues in earlier models (e.g., 2013-14), interior quality concerns such as cheap-looking plastics in older model years (e.g., 2015 and 2016), and earlier versions lacking adequate safety equipment compared to its competitors before significant updates made in later versions.
By investing in regular maintenance of a Chevy Trax, you can extend the life expectancy of your car. Maintenance costs such as oil changes and tire rotations tend to be inexpensive compared to replacing major components like brakes or suspension parts that increase costs significantly.
Best And Worst Years Of Chevrolet Trax
The top-ranked years for the Chevy Trax are 2015 to 2018, while the worst years to avoid are 2013 and 2014.
Top-ranked Years (2015-2018)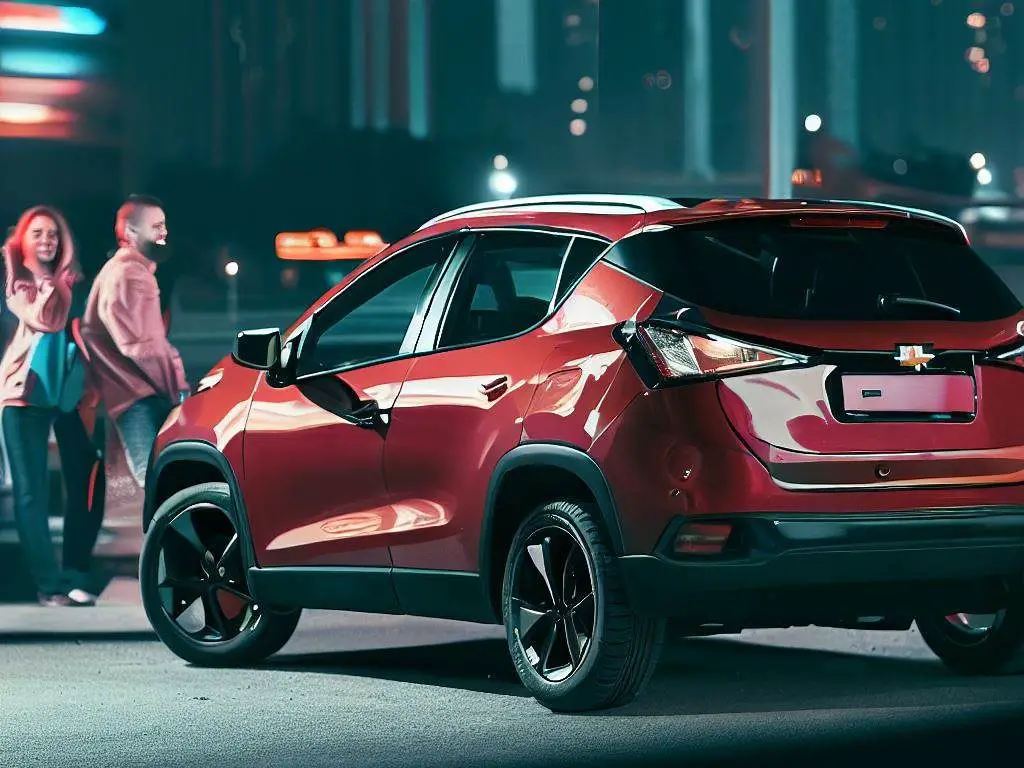 The Chevrolet Trax has seen various levels of success in the years 2015-2018, with certain model years standing out as top-ranked choices. Here are the notable high points for these years:
2015: The debut year for the Chevrolet Trax in the United States, providing a new option for those interested in subcompact crossovers.
2016: This model year saw improvements to some issues found in earlier models, while still experiencing a few complaints from consumers.
2017: The Chevrolet Trax received a significant refresh in design and features, improving its overall appeal and making it a strong choice within its segment.
2018: Continuous development led to further enhancements in performance. This model year is considered one of the best as it offers improved engine power and fuel economy.
It's crucial to keep in mind that while these years have been generally well-regarded, there were still some complaints and recalls associated with some of them. However, if you're looking into purchasing a used Chevrolet Trax, focusing on these top-ranked years will provide you with better reliability and performance than earlier models.
Years To Avoid (2013-2014)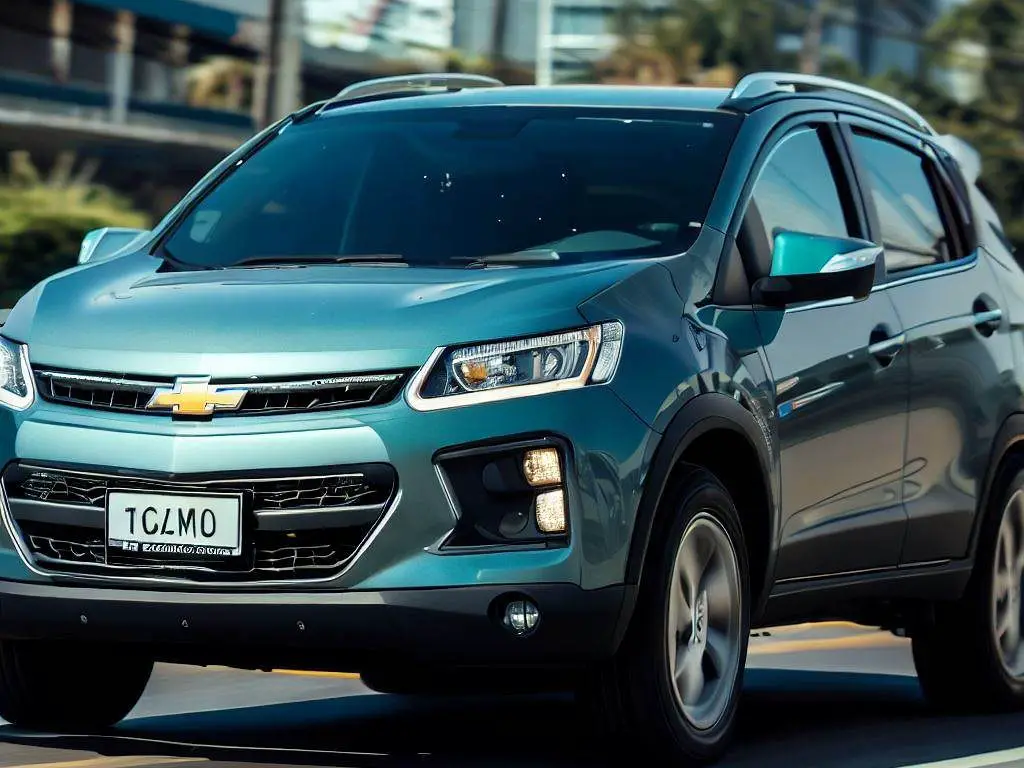 The earliest model years of the Chevrolet Trax have a few problems that make them unappealing to car lovers. Here are some reasons why you should avoid the 2013-2014 models:
The cabin materials are cheap and disappointing, with hard plastics and subpar upholstery.
These older models have fewer safety features compared to the Trax and other subcompact SUVs in their class.
The engine power is underwhelming, resulting in slow acceleration and reduced fuel efficiency.
These model years have had their share of recalls for issues such as the turbocharger, ignition switch, and steering.
The reliability rating of both 2013 and 2014 Chevy Trax models is below average according to Consumer Reports.
Overall, if you're looking for a reliable subcompact crossover with notable performance and modern features, Chevy Trax years to avoid is the the older versions like the 2013-14 Chevy Trax models.
Common Problems With Chevrolet Trax
The Chevrolet Trax has experienced common problems, including engine performance issues, interior quality concerns, and safety complaints.
Engine Performance
The Chevrolet Trax has received mixed reviews over the years when it comes to engine performance. The earlier model years, particularly 2013-2014, were criticized for lackluster acceleration and weak engines.
However, newer models have made improvements in this area, with better fuel efficiency and more horsepower under the hood. The 2021-2023 Chevy Trax models come with a turbocharged 1.4-liter four-cylinder engine that delivers 155 horsepower and a smooth ride on the highway or city roads.
Despite this improvement, some reviewers still report sluggishness during acceleration and an inconsistent automatic transmission in certain driving conditions.
Interior Quality
The interior quality of the Chevrolet Trax has been a topic of discussion among car enthusiasts. While some owners appreciate its spacious interior and comfortable seats, others have complained about the use of low-grade materials in earlier models.
The 2015 and 2016 Chevy Trax also have versions that are known to have cheap-looking plastics that make the cabin feel less luxurious than competitors such as the Honda HR-V or Mazda CX-3. However, improvements were made in later models, including redesigned dashboard panels with softer-touch materials, better insulation for noise reduction, and added features like Apple CarPlay/Android Auto compatibility to enhance user experience.
Safety Concerns
Safety is a top priority when it comes to buying a car, and the Chevy Trax has had some mixed reviews in this area. While later models have improved safety features, earlier versions have been criticized for not having adequate safety equipment.
The 2015 Chevrolet Trax model year, in particular, had concerns about its crash-test ratings and airbag deployment. However, the 2021-2023 models offer advanced safety features like lane departure warning and forward-collision alert systems that make them a better choice from a safety standpoint.
Chevrolet Trax Reliability And Performance
The overall value and reliability and its performance of the Chevrolet Trax vary depending on the model year, with some versions receiving high marks for safety and others having significant issues.
Recall History And Complaints
The Chevrolet Trax has experienced various recalls and complaints throughout the years, with the 2015 Chevy Trax model holding the record for the highest number of recalls. Below is a table listing the Trax's recall history and common complaints for each affected model year.
| Model Year | Recalls | Common Complaints |
| --- | --- | --- |
| 2015 | 7 recalls issued | Engine problems, interior quality issues, and safety concerns |
| 2016 | 5 recalls issued | Engine performance issues, turbocharger problems, and transmission concerns |
| 2017 | 2 recalls issued | Braking system issues, electrical problems, and safety concerns |
| 2018 | 1 recall issued | Fuel system problems and engine malfunctions |
It is crucial for car lovers to be aware of these recall histories and common complaints when considering purchasing a Chevrolet Trax, especially for models from 2015 model to 2018 Trax. Opting for a newer model, such as those from 2021 to 2023, can provide better in terms of reliability and performance to ensure satisfaction with your Chevrolet Trax experience.
Life Expectancy And Maintenance Costs
The life expectancy of a Chevrolet Trax can vary based on the model year and maintenance routine. Generally, with proper care and regular servicing, a Chevy Trax can last up to 150,000 miles or more before major repairs are needed. However, earlier models such as the 2013-2014 versions have had higher rates of engine failure and other issues that may significantly impact their lifespan.
Maintenance costs for the Chevy Trax are relatively affordable compared to other subcompact SUVs in its class. Routine services such as oil changes, offers good fuel efficiency, and tire rotations tend to be inexpensive while replacing major components like brakes or suspension parts will increase costs significantly. It's important to note that budgeting for unexpected repairs is crucial when owning any vehicle, including the Chevy Trax.
Overall, investing in regular maintenance can extend the life expectancy of your Chevy Trax while also helping you save money on costly repairs down the road.
Should You Consider Buying A Chevrolet Trax?
Consider buying a Chevrolet Trax if you're looking for an affordable subcompact SUV with updated technology and safety features, but be sure to opt for the 2021-2023 models due to their higher and good reliability ratings are released.
Features And Technology
The Chevy Trax boasts impressive features and technology, making it a popular choice among car enthusiasts. From its touchscreen infotainment system to its advanced safety features, the Trax offers drivers a comfortable and convenient driving experience.
Some of the standout features include rearview camera, Apple CarPlay and Android Auto smartphone integration, built-in Wi-Fi hotspot, 7-inch touch screen display with Bluetooth connectivity, on-star capability for emergency services like stolen-vehicle assistance and remote door unlocking.
Additionally power-adjustable driver's seat makes it easier to find a comfortable position while cruising down the highway or navigating through busy streets.
Consumer Reviews And Ratings
Car buyers looking to purchase a Chevrolet Trax can benefit from checking consumer reviews and ratings before making their decision. Many car enthusiasts rely on websites like Edmunds, Kelley Blue Book, and Consumer Reports for honest insights into the performance of various car models.
According to Consumer Reports, the 2021 Chevy Trax is a relatively modern and received high marks for reliability and customer satisfaction. The model scored an impressive four out of five in predicted reliability rating. Customer feedback also shows that many drivers are pleased with the vehicle's fuel economy, ride comfort, and steering responsiveness. On the other hand, some earlier models like the 2015 and 2016 were found to have significant issues with engine power and cabin materials.
By taking time to check consumer reviews online or visiting local dealerships, potential buyers can get more insight into whether a Chevy Trax model is right for them based on what past customers have said about both its pros and cons.
Budget And Pricing
The Chevrolet Trax is an affordable subcompact SUV that offers a great value for the budget-conscious car lover. The pricing of the Chevy Trax varies depending on the model year and features, with newer models being more expensive than older ones.
It's important to note that the cost of ownership goes beyond just the price tag. Maintenance costs should also be taken into consideration when budgeting for a Chevy Trax.
Overall, if you're looking for an affordable SUV with decent performance and reliability, without breaking your bank account on purchase or maintenance costs , then the Chevy Trax might just be what you need!
Conclusion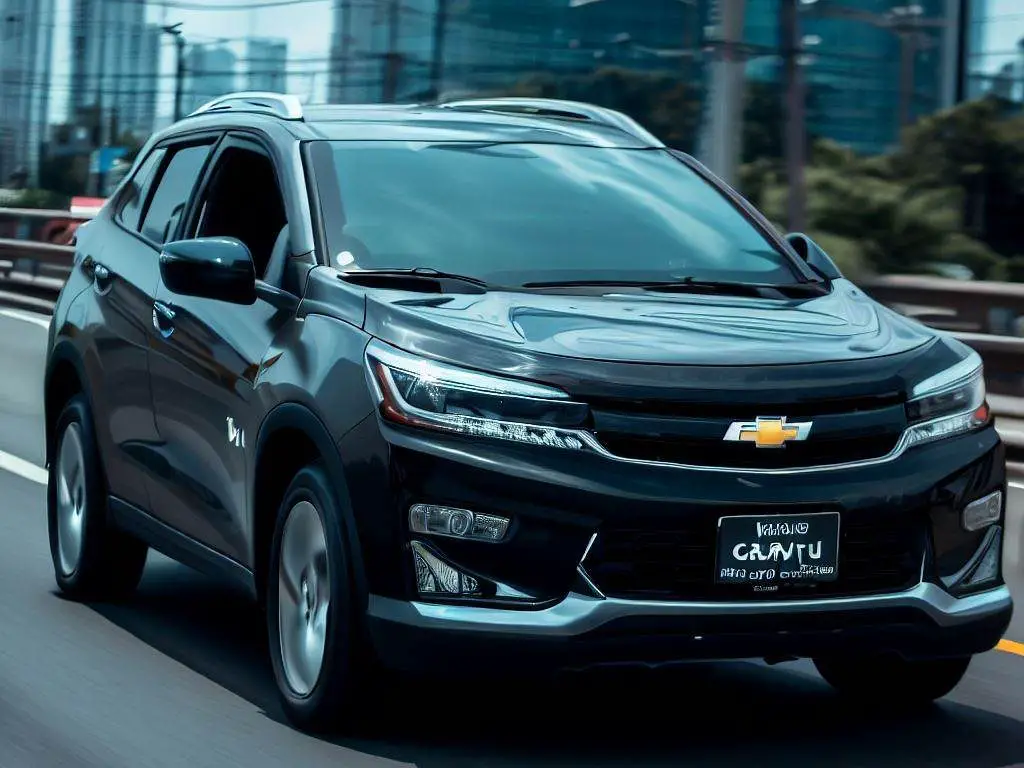 In conclusion, if you are considering buying a Chevrolet Trax, it's best to stick with the 2021-2023 models for the most reliable and satisfactory experience. The earlier models like the 2015-2018 Trax tend to have more complaints and problems.
Some common problems include engine performance, interior quality, and safety concerns. However, there have been significant improvements in recent years that make the Chevy Trax a compelling option in its class of subcompact SUVs.
It is important to do your research on consumer reviews and ratings before making any purchase decisions.
FAQs:
1. What are the best years for the Chevrolet Trax?
The 2016 and 2017 models are considered to be the best years for the Chevrolet Trax due to their improved handling, upgraded technology features, and affordable price point.
2. Which years of the Chevrolet Trax should be avoided?
The 2015 model is often cited as having various mechanical and electrical issues such as transmission problems and engine trouble. Additionally, some drivers have reported uncomfortable seating and a lack of cargo space in earlier models.
3. How reliable is the Chevrolet Trax overall?
While there have been some reported issues with earlier models, overall the Chevrolet Trax has proven to be a reliable compact SUV with good fuel efficiency ratings and solid safety features.
4. How can I ensure my used Trax is in good condition before purchasing it?
Before purchasing a used Chevrolet Trax, it's important to have it inspected by a trusted mechanic who can examine its mechanical systems and assess any damage or wear-and-tear that may need attention. You may also want to review any service records that are available for its maintenance history so you can gauge how well it has been cared for over time.
| | |
| --- | --- |
| Question | Answer |
| What is the Chevrolet Trax? | Chevrolet Trax is a subcompact SUV that competes in the crowded small SUV segment. |
| What are the best model years for the Chevy Trax? | According to experts, the 12 best model years for the Chevrolet Trax are from 2013 to 2020. |
| Which years should I avoid when considering a used Chevrolet Trax?   | The model years you should avoid due to various mechanical, safety, and infotainment features issues are the 2015 Trax and 2019 Trax. |
| What are some common Chevy Trax problems? | Some of the most common problems reported by Trax owners include acceleration hesitation, transmission issues, AC problems, and electrical malfunctions. |
| Is the Chevrolet Trax a good car? | It depends on what you're looking for. While the Trax offers decent fuel economy, a spacious interior, and good maneuverability, it has been considered one of the worst Chevy models due to its lackluster performance, underwhelming features, and reliability issues. |
| What are the best features of the Chevy Trax? | Some of the notable features of the 2019 Chevrolet Trax include a 7-inch touchscreen, smartphone integration, Wi-Fi hotspot, rearview camera, and a comfortable ride. |
| Which years have the fewest complaints and recalls for the Chevy Trax? | The 2018 and 2020 Chevrolet Trax have received fewer complaints and recalls compared to other model years. |
| What are the worst model years for the Chevy Trax? | The worst Chevy Trax years to avoid are 2015 and 2019 due to their multiple reported issues and low ratings from experts and consumers alike. |
| Why is the Trax considered one of the worst Chevy models? | The Trax is considered one of the worst Chevy models due to its low reliability ratings, lack of power, dated infotainment system, and mediocre cabin materials. |
| Who should consider the Chevrolet Trax? | The Chevrolet Trax may appeal to budget-conscious drivers who want a small SUV with decent fuel economy, solid safety ratings, and a spacious cargo area. |
| What is a quick list of Trax model years to avoid? | The Trax model years you should avoid due to various issues are 2015 and 2019, which received 150 NHTSA complaints and 5 recalls, and are considered one of the worst Chevy models. |