How Much Can A Toyota Rav4 Tow? [Answered]
The updated Toyota RAV4 for 2021 is a capable and fuel-efficient compact SUV.
The new 2021 Toyota RAV4 offers off-roading capabilities as well as the potential to tow as much as any modern compact SUV should with the correct engine and equipment, especially with the Adventure and TRD Off-Road models, according to Toyota drivers and consumers.
The 2021 Toyota RAV4 will deliver every time, thanks to enhanced performance characteristics and high-end engine options.
This SUV is versatile and ideal for any Toyota driver looking to change things up, take an adventure, or lug around any additional cargo or belongings.
It has a spacious interior that can comfortably seat up to five people at any time, and a maximum cargo volume of up to 69.8 cubic feet with the rear-seat area.
Is it possible to tow a trailer with a Toyota RAV4?
Toyota RAV4 Towing Capacity and Specifications for 2021
While most models come with both front-wheel and all-wheel drive, their towing capability stays the same at 1500 pounds regardless of trim.
This means you can pull a single-axle trailer, a jet-ski trailer, or a compact pop-up camper.
Toyota Rav4 Towing Capacity
The RAV4 Prime towing capacity is 1,500 pounds in base trim.
To get the 3,500-pound maximum towing capacity, drivers must upgrade to the Adventure or TRD Off Road trim levels.
The Limited trim increases the payload capacity from 1,090-pounds to 1,125-pounds, and the Premium trim increases it to 1,205 pounds.
Here's how each trim level of the New Toyota RAV4 compares in terms of towing capacity:
1,500 pounds for LE, XLE, XLE Premium, and Limited.
TRD Off Road Adventure — 3,500 pounds
Looking for a Toyota RAV4 that has a good balance of towing capability and fuel efficiency?
The RAV4 Hybrid has a towing capacity of 1,700 pounds and a payload capacity of 1,210 pounds.
The Adventure is the best workhorse in the Toyota RAV4 family and other new vehicles.
When fitted with front-wheel drive, this new vehicle specials can tow up to 2,900 pounds.
If you choose the optional Dynamic Torque-Control All-Wheel Drive, the towing capacity is increased to 3,500 pounds, one of the greatest in the compact SUV market.
On weekend travels, you may tow a range of compact cars and camping trailers, such as two motorcycles, two snowmobiles, or a larger trailer, with this towing capacity.
Without substantial kitchen equipment or intricate plumbing, most camping trailers weigh less than 3,500 pounds.
Performance Features Of The Toyota Rav4 In Towing
Towing operations in Chula Vista are handled by a powerful 2.5L dynamic force four-cylinder engine that produces 203 horsepower and 184 pound-feet of torque.
Torque vectoring AWD and selectable drive modes are among the advanced towing technologies that help you meet the 3,500-pound towing capability of the Toyota RAV4 while also safeguarding your safety and keeping your cargo stable.
The Tow Prep Package, which comes standard on the Toyota RAV4 Adventure, is one of the reasons for its impressive towing capabilities.
This kit includes a supplemental engine oil cooler, transmission fluid cooler, and an enhanced radiator, among other features that improve towing capability.
Not only does the 2020 Toyota RAV4 Hybrid have the capabilities and features to tow huge loads with ease, but it also includes a number of technology to assist you in towing safely.
The Vehicle Stability Control technology on the SUV keeps it from slipping around sharp turns or on slick conditions.
It also includes a Trailer Sway Control system as standard equipment.
This feature checks to see if the thing you're towing is wobbling.
If it detects swaying, it will apply the appropriate brake pressure and limit the engine's torque output to help steady the object.
Other safety features and performance aspects for towing include:
Cornering Assist (Active)
12.0-inch ventilated power-assisted front disc brakes
11.1-inch vented rear disc brakes with Star Safety SystemTM
Electronically controlled eight-speed automatic transmission with Direct Shift
Front suspension with MacPherson struts and stabilizer bar
Mud and Sand, Rock and Dirt, and Snow settings are all available.
Multi-link rear suspension with trailing wishbones
Ground clearance of 8.4 to 8.5 inches
Take a look at the RAV4's performance features.
The Toyota Rav4 LE grades come standard with front-wheel drive, with the option to upgrade to all-wheel drive as well.
Standard electronic-AWD is standard on hybrid RAV4 grades, while Dynamic Torque Vectoring All-Wheel Drive is standard on RAV4 Adventure and TRD Off-Road trims (TV-AWD).
The new car RAV4 range has Sport, ECO, and Normal drive modes, allowing you to quickly adapt to changing road conditions in Eastvale. Other performance characteristics of the RAV4 include:
Cornering Assist (Active)
On higher trims, there are mud and sand, rock and dirt, and snow modes.
Ground clearance of 8.4 to 8.5 inches
Front suspension with MacPherson struts and stabilizer bar
Multi-link rear suspension with trailing wishbones
12.0-inch ventilated power-assisted front disc brakes
11.1-inch vented rear disc brakes with Star Safety SystemTM
Electronically controlled eight-speed automatic transmission with Direct Shift
What Is An SAE J2807 Towing Rating?
The J2807 is a standardized test used to measure truck towing capacity accurately by toyota service care.
Designed by the Society of Automotive Engineers (SAE), it employs a series of rigorous tests, evaluating factors for your new toyota model such as:
Cooling capability
Launch and acceleration performance
Understeer and trailer sway performance
Braking performance and stopping distance
Structural performance for the vehicle and hitch or hitch receiver
SAE J2807 ratings are useful to buyers because they take overall vehicle dynamics and hitch structure into consideration. The resulting scores accurately reflect a vehicle's true gross combined weight rating (GCWR).
Engine Performance of the Toyota RAV4
When choosing your pre owned vehicles like RAV4 trim level, you'll want to think about the engine performance as well as the towing capacity of each configuration.
You may learn more about each RAV4 model's engine below:
2.5L Dynamic Force 4-Cyl DOHC D-4S Injection with Dual Variable Valve Timing in Standard RAV4 LE Models: 203 horsepower, 184 lb-ft of torque
2.5L Dynamic Force 4-Cyl Hybrid: 219 combined horsepower, 149/89 lb-ft of torque (front/rear) RAV4 Hybrid Models
2.5L Dynamic Force 4-Cyl DOHC D-4S Injection with Dual Variable Valve Timing in RAV4 Adventure & TRD Off-Road Models: 203 horsepower, 184 lb-ft of torque
Other Toyota Models/Vehicles
Toyota Tacoma
Toyota Sequoia
Toyota Land Cruiser
Toyota Corolla Hatchback
Toyota Camry
Toyota Highlander
Toyota Tundra
Frequently Asked Questions (FAQ)
How big of a trailer can a RAV4 pull?
Toyota RAV4s, on the other hand, can only pull between 1,500 and 1,700 pounds on average. a measure of weight.
You might be able to manage larger campers like a small travel trailer or an airstream if you drive a Toyota RAV4 Adventure.
Is a Toyota RAV4 a good tow car?
The 2019 Toyota RAV4 does a good job as a tow car and an everyday 4×4, even if it doesn't stand out in any one area.
The Toyota swayed more than the best cars in this class in severe winds, but even though the driver had to make steering corrections, the swaying never threatened to get out of hand.
Can a 2021 RAV4 tow a camper?
Depending on the trim level, the 2021 Toyota RAV4 can tow between 1,500 and 3,500 pounds. The Toyota RAV4 LE, the base model, can tow up to 1,500 pounds.
We'll concentrate on the Adventure and TRD Off-Road because we're particularly interested in the RAV4's capacity to pull a camper trailer.
Let's see whether they're willing to go camping with you!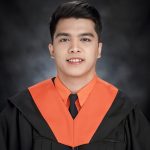 John Valdez - Passionate Car Enthusiast and Accomplished Writer
Meet John Valdez, a dedicated car lover and seasoned writer whose passion for automobiles is as vibrant as his words are eloquent. With a keen eye for detail and a heart that beats to the rhythm of engines, John brings a unique blend of expertise and enthusiasm to the world of automotive journalism.