What Problems Do Toyota 4Runner have? [Answered]
The Toyota 4Runner is an excellent investment because it has an excellent expected reliability rating.
This holds true regardless of whether you get the most recent model or an older one as a Toyota SUV or midsize SUV.
It has remarkable off-road skills and a host of cutting-edge features, all of which combine to make it an outstanding daily driver.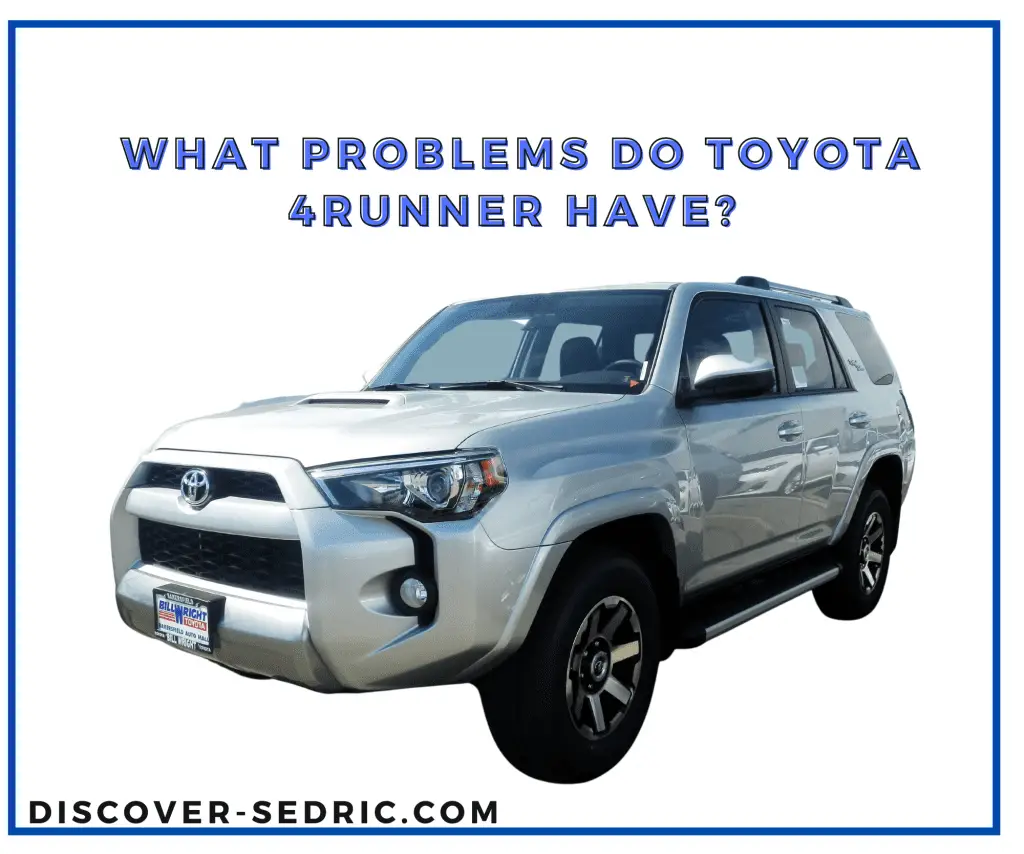 You can count on this durable, high-performance SUV to provide you with enjoyable rides.
To know more information about what problems do Toyota 4Runner have, continue reading!
Top Toyota 4Runner Common Problem
The Toyota 4Runner is known for its dependability; but, it does have its share of problems.
The following is a list of the most commonly reported issues with various models of the Toyota 4Runner:
Brake System Problems
The 2017 model year of the Toyota 4Runner Limited has a significant number of brake faults.
A number of SUV customers have claimed that their brakes have intermittently failed and locked up on one side of their vehicle for brief periods of time.
Problems of a similar nature have been reported with more recent generations of the Toyota 4Runner, including the 2014 and 2015 models.
Braking issues are also common in automobiles of the 4th generation of the Toyota 4Runner, particularly those manufactured during the model years 2003 through 2005.
There have been numerous reports of issues with the front brake calipers and front brakes, as well as concerns with warping and premature wear in the front brake rotor and brake master cylinder.
Problems with the Automatic Transmission
Problems with the automatic transmission are rather common in Toyota 4Runner models produced between the years 1990 and 2011, as well as in 2016.
On the first start-up, several SUV owners have reported that their vehicle shifts back into manual mode, won't go into overdrive, or won't go into drive. This is a common complaint among SUV owners.
The majority of these issues result in a loss of power and shifting that is choppy.
After 25,000 to 150,000 miles, the automatic transmission may not shift correctly due to a shift solenoid that needs to be replaced or a malfunctioning throttle position sensor.
Both of these issues can occur after 25,000 miles.
The problem can typically be fixed without resorting to a total system rebuild most of the time.
Airbag Failure
The 2015 model year of the Toyota 4Runner was one of the vehicles that were included in Toyota's recall of more than 900,000 vehicles in 2019 to replace high-risk airbags during car accidents.
The front airbag inflators of the model may have been defective, meaning that they could blow up or not deploy properly in the event of an accident. In either case, it has the potential to cause a serious injury.
If you are considering purchasing a 4Runner model year 2015, it is imperative that you confirm that this issue has been fixed.
The starter had corroded solenoid contacts, which caused the problem.
This is a problem that affects both the third generation and the 4th gen of the Toyota 4Runner.
If the solenoid connections get corroded, it is possible that the SUV will suddenly come to a halt or refuse to start at all.
When attempting to start the Toyota trucks, a number of owners have reported hearing strange ticking sounds coming from the ignition key and the starter.
The majority were successful in fixing this problem by exchanging their faulty starter.
The replacement of a starter solenoid can run you anything from $50 to $200, not including labor fees.
Failure of the Charcoal Canister
In the event that the charcoal canister purge control solenoid valve fails, it may result in problems with the emission control system, which will cause the check engine light to come on.
Because of this, there is a possibility that debris will enter the evaporative emission (EVAP) system, which will result in issues with emission control.
This issue is quite widespread in 4th generation 4runners, specifically those manufactured in the years 2004-2005 and 2009. In order to resolve the problem, owners of 4Runners who had encountered it was required to replace the worn canister.
A new vapor canister might run you anywhere between $250 and $450, not including the expense of work.
This problem could also be caused by a vapor canister purge solenoid, and the cost of its repair, in addition to the cost of labor, could range from sixty to one hundred dollars.
Rust and corrosion issues, as well as body and paint issues
Rust and corrosion have been major issues for the vast majority of 4th generation Toyota 4Runners, and it takes approximately 154,000 miles for these issues to become noticeable.
The structure and suspension of many 2003 Toyota 4Runners have been found to be significantly rusted, despite the fact that the vehicles have functioned normally for many years.
This was discovered after the Toyota 4Runner owners took their vehicles to a repair.
In the meanwhile, significant undercarriage rusting is a problem that frequently affects 2005 Toyota 4Runners.
Because of the severe corrosion that had developed on the underbelly of their SUV, the owners were warned that it should not be driven.
As a result of a large number of complaints, Toyota decided to recall and repair the damaged parts of these models.
It is possible that repairing these body and paint defects will cost you up to $1,800 in addition to the labor charges.
Dashboard with Cracks or Melted Areas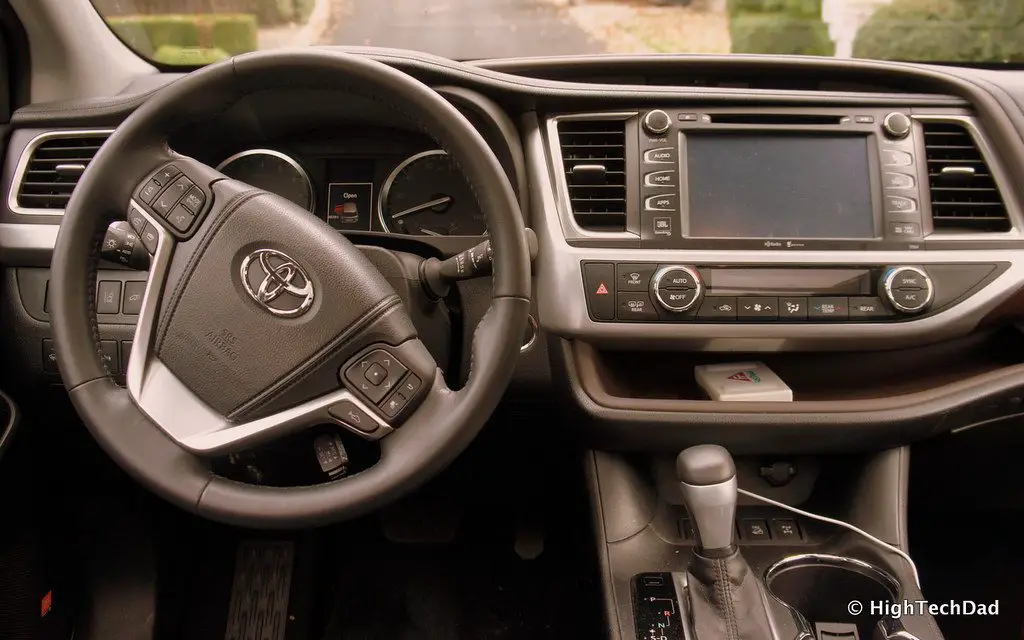 Another typical issue with the dashboard of a 2004 Toyota 4Runner is that it might become sticky, melt, or break/crack dashboard.
This issue was encountered quite frequently with regard to this particular model.
There have been numerous reports of customers complaining that their dashboards melted in the heat of the sun, leaving behind a substance that was sticky and shiny in place of the plastic.
Aside from the aesthetic problems it causes, the melted dashboard may inhibit the deployment of the airbags in the event of an accident.
The owners have also complained that the goo reflects a bright glare, which could cause them to briefly lose their vision and put them in perilous situations when driving.
As a result, Toyota dealers decided to recall the vehicles that were impacted and provide compensation to the drivers who had already paid for dashboard repairs.
The sensor of the Mass Air Flow Has Failed
Despite the fact that there have been complaints about the same issue with 2012 models, this issue has been raised by owners of 1996-2002 4Runners.
The majority of customers were dissatisfied with the general level of engine performance, specifically with issues such as sporadic cylinder misfires, hesitation, poor acceleration, buckling, and stalling.
They took their SUV in to get mended, and the mechanic determined that the issue was caused by a broken mass air flow sensor.
This problem may typically be fixed by either thoroughly cleaning the sensor or installing a brand-new sensor in its place.
The replacement of a mass air flow sensor can run you anywhere from $20 to $250, not including labor costs.
If you are aware of the potential issues that may be associated with the model of the Toyota 4Runner that you are intending to purchase, then selecting this SUV should not provide too many challenges for you.
If you are interested in buying a used 4Runner, you should research the most prevalent problems that are associated with the model that is of interest to you.
Check to see if the seller has addressed any concerns before finalizing the transaction.
The Toyota 4Runner: Is it a Reliable SUV?
The Toyota 4Runner is a passable SUV, but it has too many obvious problems for most people to consider it good.
The V6 engine provides sufficient power, and this Toyota's off-road prowess is unmatched by the majority of other midsize SUVs.
There are two rows of large seats inside, as well as a sizable quantity of cargo room. Additionally, the infotainment system is simple to use.
Although the 4Runner performs well off the beaten path, it struggles with it.
Every bump and pothole you encounter will be felt, and the abundance of body roll makes spirited driving on curving roads impossible.
Due to its outmoded styling and lackluster cabin materials, the 4Runner interior feels and looks a step behind practically every rival.
Do I need to purchase a Toyota 4Runner?
If you like it, you should give it a try, but in all honesty, there are far better alternatives available.
Looking elsewhere will also save you money because the 4Runner is one of the most costly cars in its category.
Consider the Ford Explorer if you want a more comfortable people-mover than the 4Runner, or the Jeep Grand Cherokee if you want a more versatile vehicle with plenty of off-road ability.
What Is the Price of the Toyota 4Runner?
The starting price of the 4Runner is $37,605, which is among the most in its class (many competitors start in the mid $30,000s or even the upper $20,000s). From $52,420, the 4Runner TRD Pro is available.
Although it's not the most expensive top-trim price among midsize SUVs, there aren't many competitors in the same price range who offer top trims that cost more than $50,000.
Toyota Models
Toyota Highlander
Toyota Corolla
Toyota Tacoma
Toyota Land Cruiser
Toyota Avalon
Toyota Camry
FAQ on What Problems Do Toyota 4Runner Have
Is it true that 4Runners are as reliable as they claim to be?
Is the Toyota 4Runner a dependable vehicle? It should not come as a surprise that the 4Runner has a great track record for dependability since Consumer Reports has given flawless marks on its dependability rating for the model years 2020 and 2019. A perfect score of five out of five was awarded to each item.
How long does the transmission of a Toyota 4Runner typically last?
How Long Will Each Transmission Remain Active? Owners of the Toyota 4Runner have stated that the model's transmission has a lifespan of between 100,000 and 120,000 kilometers. If you maintain it properly, you may make it last for a longer period of time.
What is better V6 or V8 4Runner?
Both the 4.0 V6 and the 4.7 V8 are, in point of fact, quite dependable engines that deliver excellent performance. The V6 is better for the environment in terms of fuel efficiency and requires somewhat less maintenance, while the V8 is more refined and delivers superior performance. You won't go wrong with any choice; it just depends on how you intend to put your 4runner to use.
Is the Toyota 4Runner a good investment?
The Toyota 4Runner enjoys a stellar reputation in the consumer market for its remarkable levels of durability, dependability, and lifespan. It is a dependable machine that possesses remarkable off-road capabilities. As a consequence of this, even vehicles with high miles are in high demand, which drives up the price.
Do Toyota 4Runners tend to have a lot of issues?
There have been numerous reports of issues with the front brake calipers and front brakes, as well as concerns with warping and premature wear in the front brake rotor and brake master cylinder. Brake issues are notoriously common in 4Runners of the fourth generation, particularly those manufactured between 2003 and 2005.