Honda FIT Best and Worst Years (Top Picks!)
A subcompact car called the Honda Fit was offered for sale in the U.S. from 2007 to 2020. 
Its most notable features are its outstanding fuel efficiency, small size, and o-kart-like control.
This piece will look at Fit's best and worst model years.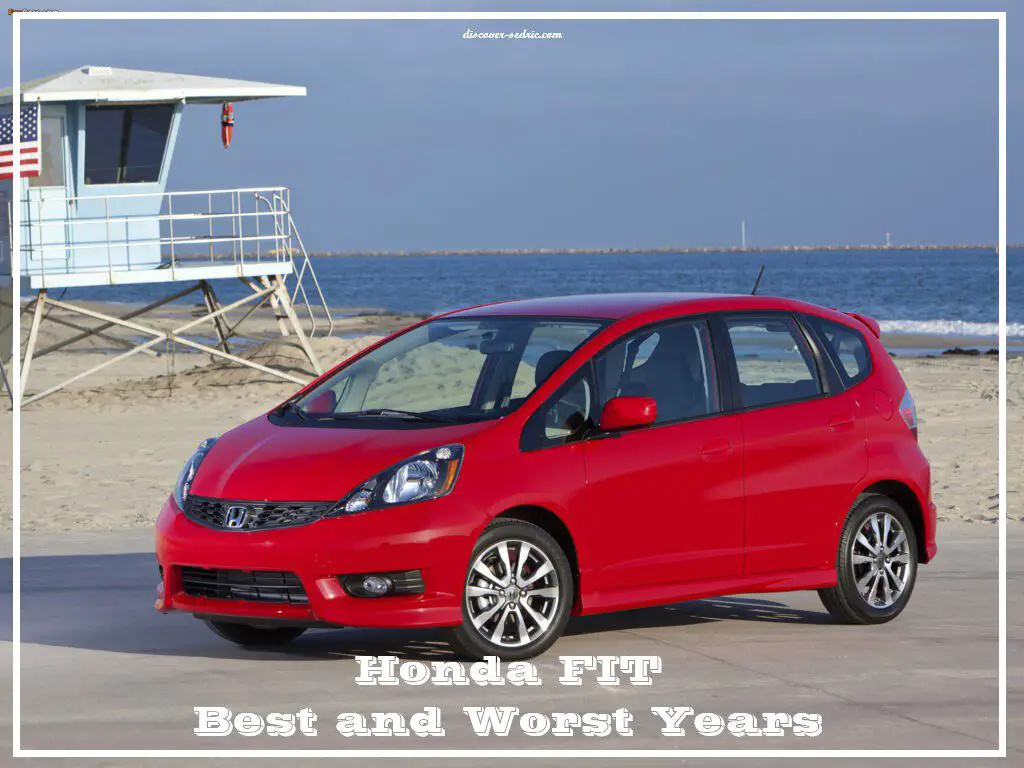 VIDEO: Honda FIT – What Makes It so Great?
Honda FIT Best and Worst Years
According to several sites, the best years for the Honda Fit are 2009 through 2014, 2011, 2012, 2016, 2017, 2018, 2019, and 2020. According to reports, the 2008 Honda Fit model had problems with clutch failure, paint chipping, and gearbox slipping. Honda has expanded its certified pre-owned status to vehicles older than ten years, including the Honda Fit, which may give used car buyers peace of mind.
What Are The Honda Fit's Best Years?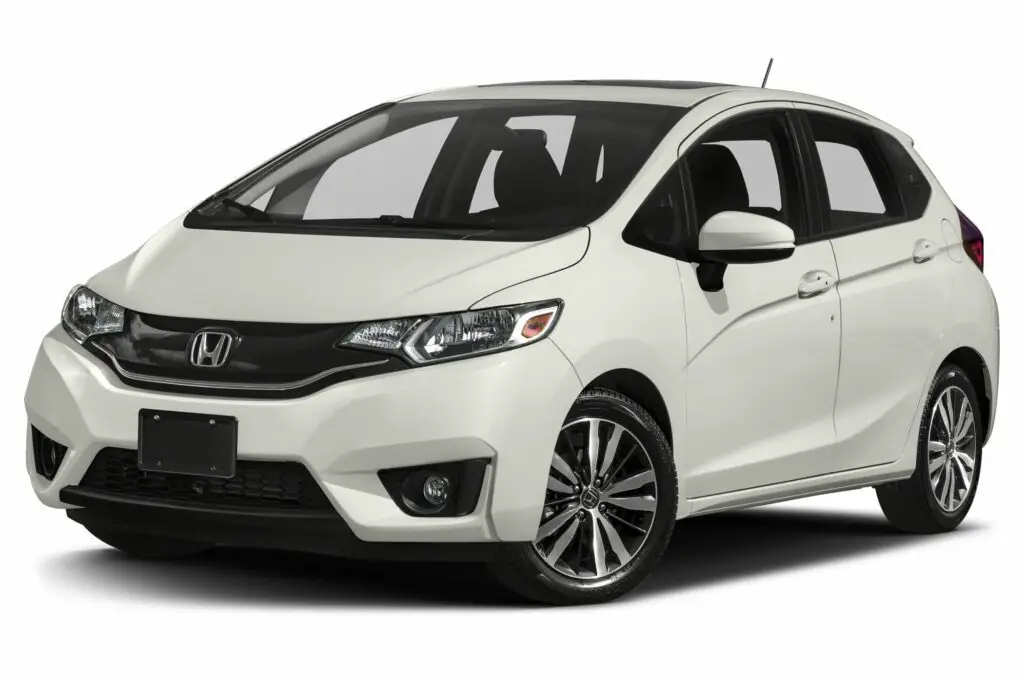 Honda Fit 2020
The final model year made, the 2020 Fit, is also the most sophisticated, cutting-edge, and dependable.
It has many standard safety and infotainment features, a roomy cabin, and adjustable rear seating. 
There is only one engine available, a modest but reliable 1.5-liter four-cylinder engine, and buyers can select between a six-speed manual transmission or a CVT.
LX, Sport, EX, and EX-L are the four trim versions available for this vehicle. The finest technology is available on the higher trims.
Edmunds: 4.8 out of 5
4.5 out of 5.0 on Kelley Blue Book
80 of 100 for J.D. Power
Honda Fit 2019
The 2019 Fit has a surprisingly spacious interior, rear seat adjustability, and excellent fuel economy—everything you would expect from such a cutting-edge compact vehicle.
Except for the LX, which is predicted to achieve 40 mpg due to its CVT, most Fit models can be expected to achieve about 36 mpg on the freeway.
This model year's introduction of automatic high-beam headlights set it apart from its forebears.
The NHTSA awarded the 2019 Fit an outstanding 5-star safety rating.
Edmunds: 4.3 out of 5
4.5 out of 5.0 on Kelley Blue Book
80 of 100 for J.D. Power
Honda Fit 2018
With few internet complaints, the third-generation 2018 Honda Fit has established itself as dependable.
A few cosmetic changes were made for this model year, along with improvements to the chassis, steering, and sound insulation. 
The infotainment system has been updated and now supports Android Auto and Apple CarPlay.
Notable safety features with a flawless 5-star NHTSA certification include LaneWatch, Forward Collision Warning, and Collision Mitigation Braking System.
Edmunds: 4 out of 5
4.5 out of 5.0 on Kelley Blue Book
J.D. Power: 77 out of 100
Honda Fit 2017
Another excellent option for a practical, small vehicle is the 2017 Fit.
For new drivers or college students, it's an attractive option.
Consumer evaluations of this product were excellent, and there were few complaints.
Front-wheel drives and a 6-speed manual or a CVT (continuously variable transmission) automatic gearbox make up the drivetrain for all variants. 
Edmunds: 4 out of 5
4.5 out of 5.0 on Kelley Blue Book
J.D. Power rating: 81/100
Honda Fit 2016
The 2016 Fit is hailed as one of the finest iterations ever created for its unparalleled versatility, distinct rear seat design and functionality, and exceptional fuel economy—aside from a somewhat confusing touchscreen.
According to EPA figures, the manual transmission model achieves a combined fuel economy of 32 miles per gallon, a city fuel economy of 29 miles per gallon, and a highway fuel economy of 37 miles per gallon.
Regarding the models with CVTs, owners can anticipate about 35 mpg for combined commuting, 32 mpg for city driving, and 38 mpg for highway driving.
The standard safety elements are the ABS (anti-lock braking system), ESC (electronic stability control), traction control, front-side airbags, side curtain airbags, and active head restraints. 
Edmunds: 4.4 out of 5
4.5 out of 5.0 on Kelley Blue Book
J.D. Power: 79 out of 100
2012 and 2011 Honda Fit
The Honda Fit models from 2012 and 2011 are great options if you have a limited income.
They both provide excellent vision, are incredibly dependable, and are enjoyable to drive.
These versions have standard features: stability control, keyless entry, cruise control, and an iPod/USB audio interface.
These older models have less impressive fuel economy; you can anticipate 27 mpg city, 33 mpg highway, and 29 mpg combined.
Honda Fit 2012
Edmunds: 4.4 out of 5
4.6 out of 5.0 on Kelley Blue Book
J.D. Power: 82 out of 100
Honda Fit 2011:
Edmunds: 4.2 out of 5
4.6 out of 5.0 on Kelley Blue Book
80 of 100 for J.D. Power
What Are The Honda Fit's Worst Years?
Honda Fit 2007
The Honda Fit's 2007 model year was the first and most troublesome.
Many owners complained that the steering wheel locked up and the power steering failed while traveling.
There have also been numerous reports of headlights not functioning at low brightness.
Fundamental issues for the 2007 Fit were 63 on CarComplaints.com and 442 on CarProblemZoo.com.
Common issues:
Faulty power steering
Clutch broke
Recall of Takata airbags
Unpleasant chairs
Honda Fit 2008
Similar to the 2007 Fit, the 2008 Fit was significantly impacted by the infamous Takata airbag recall. These airbags were notorious for exploding and posed a significant safety risk.
Numerous reports of structural integrity problems have occurred, including gaps in some parts of the vehicle that enabled water to seep inside.
This resulted in premature rusting, internal damage, the growth of mold, and musty odors. 
At CarComplaints.com, the 2008 Fit received 45 reports, while CarProblemZoo.com recorded 270 issues.
Common issues:
Clutch failed.
Stalling
Peeling and flaking paint
A sliding transmission
Recall of Takata airbags
Honda Fit 2009
The Takata airbag recall also claimed the 2009 Honda Fit.
Due to the large number of affected vehicles, Honda took a while to handle repairs, leading to increased complaints.
There have also been numerous reports of power steering failures followed by dashboard warning lights.
Fundamental issues for the 2009 Fit were 61 at CarComplaints.com and 325 at CarProblemZoo.com.
Common issues:
Blowout of the cylinder head's spark electrode
Taking off the clear coat
Significant pain in the seat
Honda Fit 2010
Like previous model years, the 2010 Honda Fit's biggest issue was its faulty Takata airbags.
This model year's computerized power steering system was also prone to malfunction.
At CarComplaints.com, the 2010 Fit received 51 reports, while CarProblemZoo.com recorded 203 issues.
Common issues:
Unpleasant chairs
Windscreen chip
Clear varnish is flawed
Honda Fit 2013
The 2013 Fit's defective Takata airbags were the subject of numerous complaints.
In addition, quite a few electrical issues gave proprietors a lot of trouble.
The drive shaft, a crucial part of the car that guarantees appropriate power and torque delivery, was another issue that led to the recall of this particular model.
At CarComplaints.com, the 2013 Fit received 26 complaints, while CarProblemZoo.com recorded 195 issues.
Common issues:
On the check motor light
Pump fuel harm from rodents
The air conditioner system failed
Honda Fit 2015
There have been a ton of concerns about the 2015 Honda Fit.
Most of these were related to electrical issues that caused the dashboard to show inaccurate data for essential metrics like car speed, fuel gauge readings, and oil level.
Another common issue was a bad beginning.
Owners complained that it took several tries to get their Honda Fit to start.
Fundamental issues for the 2015 Fit were 157 at CarComplaints.com and 295 at CarProblemZoo.com.
Common issues:
Incredibly uncomfortable chairs
Launch disaster
Flaking.
How Safe Is Honda FIT?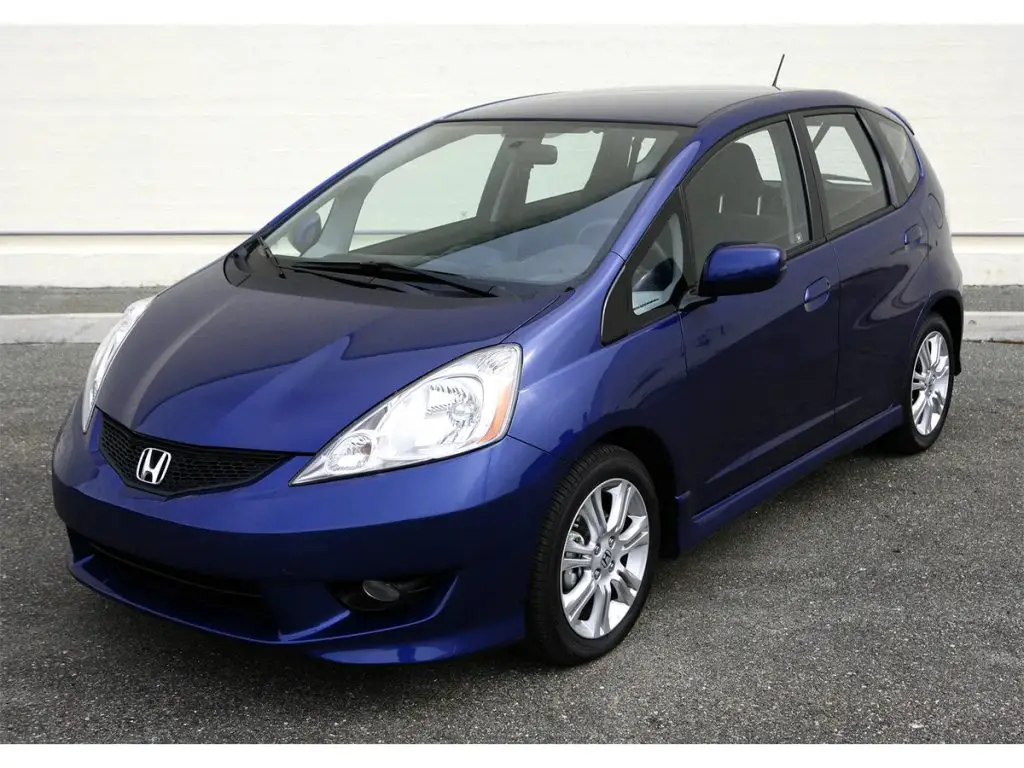 The Honda Fit is typically regarded as a secure vehicle. The National Highway Traffic Safety Administration (NHTSA) awarded the 2020 Honda Fit a 5-star overall safety ranking, and the Insurance Institute for Highway Safety gave it a "good" rating. (IIHS).
With a rating of 8.6 from U.S. News and World Report and good safety ratings, the 2017 Honda Fit is also considered a secure option. However, it is essential to note that some older versions, including the 2008 and 2016 Honda Fit, have received criticism for problems like a clutch failure and uncomfortable seats.
The Honda Fit is a safe vehicle overall, but studying particular model years before buying is crucial.
Reliability of Honda FIT
The Honda Fit is typically regarded as a dependable vehicle. It is rated as reliable by RepairPal with a score of 4.5 out of 5, placing it fourth out of 21 cars in its class. Based on its dependability study, J.D. Power awarded the 2020 Honda Fit an 80 out of 100 ratings.
The 2009–2014 model years, which were part of the second generation and had fixed many of the first generation's problems, are the most reliable years for the Honda Fit, according to VehicleHistory.
In addition, the National Highway Traffic Safety Administration (NHTSA) awarded the 2020 Honda Fit a 5-star overall safety ranking, and the Insurance Institute for Highway Safety gave it a "good" rating. (IIHS). Overall, the Honda Fit is a dependable and secure vehicle.
How to find the best deals on a Honda FIT?
It is advised to search websites like CarGurus, Edmunds, and U.S. News for the finest Honda Fit deals. Over 30 million shoppers use CarGurus to discover excellent deals on used and new cars, and the website offers dealer reviews and vehicle histories for each car.
Additionally, Edmunds provides a search tool allowing users to look for used Honda Fits in their area and details the vehicle's history, accidents, and previous owners.
The average list price for the 2020 Honda Fit, which is $19,740, is disclosed by U.S. News, along with various prices based on the car's condition, mileage, features, and location. To get the best bargain on a Honda Fit, it is advised to compare prices and features across various websites and dealerships.
Tips for maintaining your Honda FIT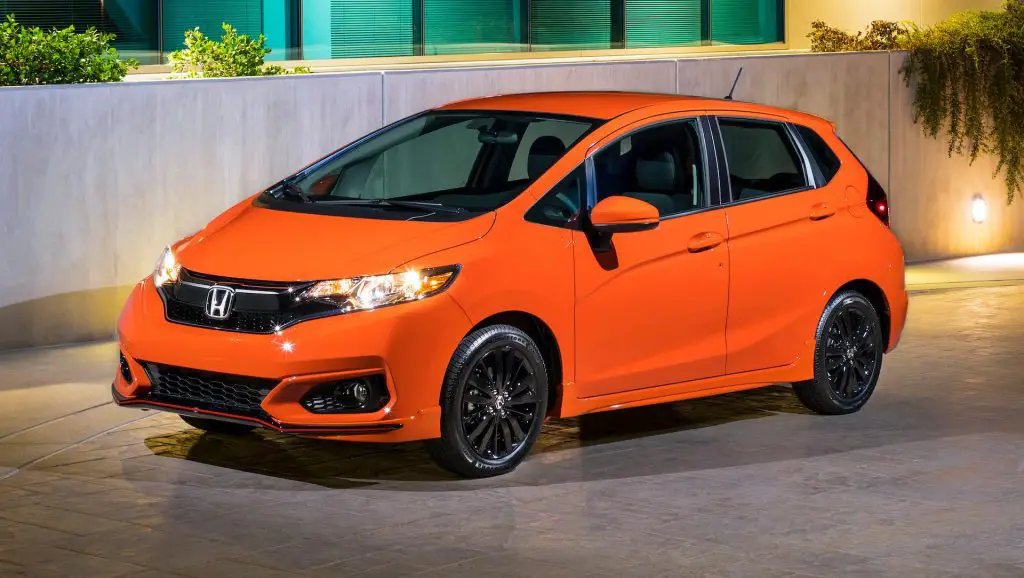 It is advised to adhere to the manufacturer's suggested maintenance schedule for a Honda Fit, which can be found on websites like NormReevesHuntingtonBeach.com and MyCommunityHonda.com.
The maintenance plan typically calls for standard maintenance like oil changes, shock, strut, crankcase filter inspections, transmission system inspections, and fuel and brake system inspections. Additionally, changing the engine oil every three months, or every 5,000 to 7,500 kilometers, is advised.
In addition, Honda UK's press fleet mechanics advise routinely checking the car's lights, brakes, and tire pressure and keeping it clean and clear of debris.
A Honda Fit can be kept in excellent condition for many years by adhering to these suggestions and the manufacturer's maintenance schedule.
What Are the Best and Worst Years for Honda Insight?
When it comes to understanding honda insight's performance, determining the best and worst years is crucial. Factors such as reliability, fuel efficiency, and overall satisfaction play a key role. The best years for the Honda Insight include 2019 and 2020, where it showcased remarkable hybrid technology. On the other hand, earlier models like 2012 and 2013 faced some performance setbacks, making them the worst years.
How Can You Tell Whether Something Is a Lemon?
Purchase a vehicle history report.
There is no better initial step when purchasing a used car than to obtain a car history report. Two well-known services offer this information for little money: Anyone looking to purchase a used car will find the information provided by CarFax and AutoCheck extremely helpful.
The reports let you know the number of past owners, whether or not it had any accidents, how frequently it required maintenance, and the current title.
The final section is among the most crucial since it contains the lemon label, which attests that the car followed the correct legal procedures to be designated as a lemon.
However, in some areas, dealers must inform a customer if the vehicle is a manufacturer buyback, which is a reliable way to determine whether a vehicle has a lemon title.
However, it is the responsibility of the buyer to conduct a thorough investigation into the vehicle's history. Therefore, consumers may need help if they accidentally purchase a secondhand lemon because they must inspect it first.
Owner Background
You can view the owner's history on the vehicle history report, which should indicate whether the manufacturer has purchased the vehicle back.
While owners can claim a car is a lemon in a legal dispute and ask the automaker to buy back the problematic vehicle, that is a guaranteed technique to determine if the car was labeled a lemon.
You can also determine if the vehicle was sold or traded before it was given a lemon tag if the prior owner may have missed an issue. It also implies that the car's persistent issue must be apparent.
Repair Record
Look carefully at the vehicle's repair record and try to identify any recurring issues. Recurring problems in cars with lemon histories are simple to spot.
You can determine whether the issues with the car are minor wear and tear concerns, such as those with the clutch or brakes, or a more severe problem.
Check to discover if the repairs were necessary or carried out even when the car was brand new. It can assist in determining whether the car is a lemon or if an incident like a collision or modification caused a misdiagnosed issue.
Are the repairs significant or minor? A severe repair would deal with the drivetrain or suspension, whereas a superficial one would address non-driving-related issues like window or seat controls.
Severe repairs would be more challenging, but handling a car might not be a hassle if a car was considered a lemon for a less severe cause.
The report also shows whether repairs are being made at a dealership or a general shop.
Like you would with any used car, examine the vehicle's general condition and health and determine whether routine maintenance has also been carried out. This will assist you in deciding whether or not you should consider purchasing this car.
Inspection before purchase
Is the car still a good investment? You should get a pre-purchase inspection if the flaws are not too concerning or if you believe the automobile may have been incorrectly labeled as a lemon.
A mechanic can determine whether the problems are repairable and why the car was considered a lemon.
A technician can assist you in determining whether or not a recurring issue is indicative of more severe problems or worries about the quality of the vehicle.
Their satisfaction with the car might help determine if it is a worthwhile investment or a lost cause.
Are there any Honda Civic models that are also considered the worst years?
The analysis of honda civic models suggests that there are indeed years that are considered the worst. While the overall reputation of the Honda Civic is stellar, certain models, such as the 2001 and 2006, are often criticized for various issues, including transmission problems and engine reliability. However, it is important to note that these years are exceptions rather than the norm, as Honda Civics generally enjoy high ratings and satisfied owners.
Honda FIT FAQ's
Which year variant of the Honda Fit is the best?
Get the 2014 Honda Fit, quickly.
Carschtuff.com claims that it has all the latest gadgets and gizmos and offers superb road dependability. 2015 is the best year for the Honda Fit, so don't seek anywhere else. It has some of the same modern functions as newer versions, but is much less expensive.
What is the Honda Fit's worst year?
The 2015 Honda Fit is one of the worst years to avoid, according to 389 reports. The electrical systems and interior accessories of the vehicle are the subject of the majority of reliability worries.
Honda Fits: How long do they last?
Nevertheless, Honda Fits with well over 150,000 kilometers on the odometer are frequently still in good condition. The way an engine is used and maintained is the true determinant of how long it will last, whether it is a Honda Fit engine or any other engine.
Is a Honda Fit a trustworthy vehicle?
The Honda Fit ranks fourth among 21 subcompact vehicles in terms of reliability with a score of 4.5 out of 5.0. Its excellent ownership costs are reflected in the $390 average yearly repair cost. Major issues are rare for the Fit because the incidence of those issues is average and their severity is low.
What Honda Fit issue is prevalent?
Problems like lack of power, engine stalling, and stuttering at high speeds are frequently brought on by ignition coil failure.