Audi Q3 Best and Worst Years (Quick Facts!)
The Audi Q3 fits in seamlessly with the luxury subcompact SUV lineup thanks to its blend of the brand's sophisticated appearance, a comfortable ride, and good storage capacity.
The Q3 will probably be a desirable alternative if your goal when operating a motor vehicle is to forget that you are even operating it essentially.
What model will years from Q3 provide you the most value, though?
Here, you can find a summary of our research on Q3's most significant and worst years.
Are you an Audi Fan? Maybe you like this article: reliable Audi cars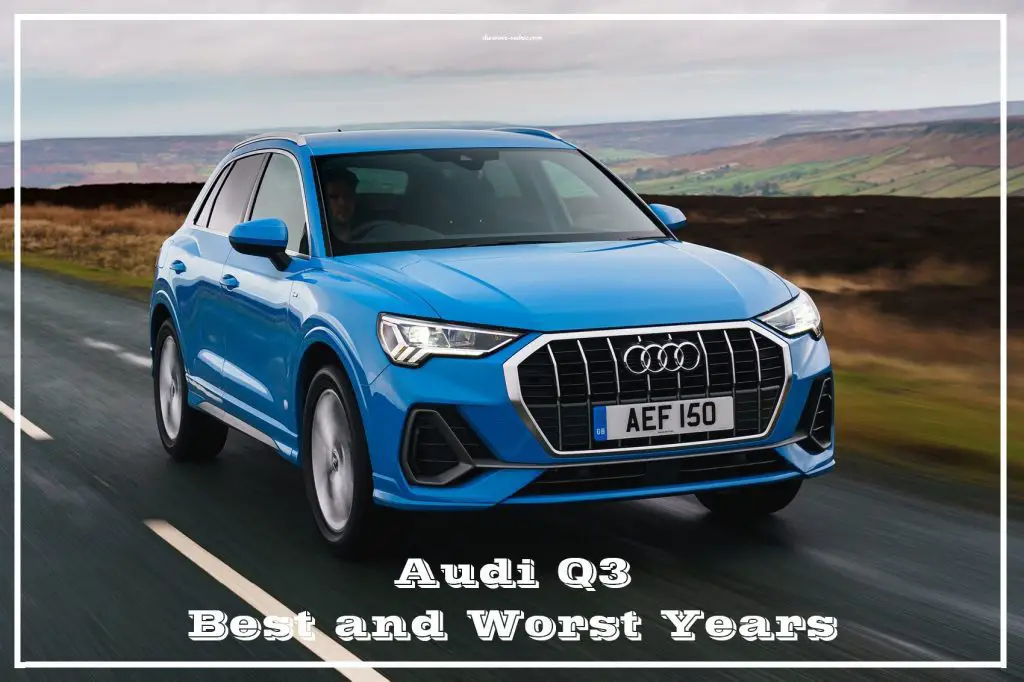 VIDEO: The Audi Q3 Buyers Guide
Audi Q3 Best and Worst Years
The most significant years for the Audi Q3 are 2017, 2019, and 2021, according to Motor and Wheels. Car Logos additionally suggest the 2017 and 2019 versions as excellent options for used-car consumers. The most significant year for used Audi Q3 purchases, according to CoPilot, is 2020. Consumer Reports, including significant redesigns, pricing, performance, and inventory searches, thoroughly cover Audi Q3. According to Engine Patrol, the finest model years for the Audi Q3 are 2022 and 2023 due to their low owner complaint rates and cutting-edge technological features.
Check out these articles to learn more!
Audi Q5 Best and Worst Years (Quick Facts!)
Audi Q7 Best and Worst Years (Quick Facts!)
Which Q3 years have the best reliability?
2017
With few reported problems and excellent evaluations, 2017 is a solid option for a used Q3 model.
The model received an overall J.D. Power rating of 79 and a 77 in the category of Quality and Reliability.
The Q3 is praised for walking the fine line between being small enough for routine city travel and having space for additional passengers and baggage. The model's handling isn't exactly exhilarating, but it will nevertheless guarantee a comfortable and straightforward ride.
The 2017 model did well in terms of dependability and safety as well. The NHTSA website only received four complaints, among the fewest of all Q3 models.
The 2017 Q3 also achieved the highest safety rating from IIHS and received a 10 out of 10 in the safety category from U.S. News & World Report.
2019
The Q3 underwent a revision in 2019 when it reached its second generation.
A new platform that boosted interior space was one of the updates, and the already fantastic technology offerings also received a host of new capabilities.
As a result, the 2019 model is one of Q3's most vital years.
Edmunds gave the vehicle an upgrade, awarding it 7.8 out of 10 ratings as opposed to 6.9 the year before. The assessment highlights Q3's cutting-edge technologies and quiet, smooth ride.
Also, the Q3 received an official 5-star safety rating from the NHTSA in 2019, giving you further assurance of the car's dependability in case of an accident.
Although you might anticipate a fresh release with some bugs to iron out, the model has a relatively spotless track record and received about half as many complaints as the 2018 edition.
2021 
After a somewhat underwhelming year in 2020, the third quarter of that year had a robust rebound.
The Q3 improved from 67/100 in 2021 to 77/100 in the J.D. Power Quality & Reliability category.
Also, it rose from fifth to third place in its ranking of small premium SUVs.
It was still getting compliments on how luxurious the interior was and how comfortable the ride was.
A 10-inch touchscreen, a digital gauge display that can be customized, and wireless Apple CarPlay and Android Auto are just a few of its cutting-edge features.
It's also a very dependable model year, with only four NHTSA complaints reported, most of which were minor.
What to Avoid
2015
The 2015 model, the first vehicle in the Q3 family, demonstrated to Audi that their most recent SUV addition still needed improvement.
Edmunds deducts points for the vehicle's poor driving performance and lack of internal cargo room. In addition, many people disliked the screen control dial because of its uncomfortable positioning and confusing operation.
Electrical difficulties have also proven to be a sore area for many Audi Q3s, and the premiere model was no exception. It was subject to numerous recalls because the sunroof tended to close and the side lights' inconsistent performance.
The power for some features while driving, such as control buttons and door locks, was also noted by some drivers.
Failure of the engine timing chain was a more severe problem that frequently surfaced.
Because the chain sequences the engine's processes, a failure could result in even worse engine damage.
To maximize your Q3 earnings, use the 2015 model as a test run and choose a more recent model.
2016
Many owners of this model year's vehicles reported electrical system problems with the lights, window controls, rear backup camera, and radio.
The Q3's lights have also been the subject of three recalls due to potential failures in the turn signals, side marker lights, and emergency parking brake lights.
A cracked windshield was another issue that was commonly mentioned.
CarComplaints.com lists several reports of incidents where the windshield mysteriously shattered, sometimes after being replaced.
The Q3's ratings also declined somewhat across the board, down to 8.5 from 8.6 out of 10 on U.S. News & World Reports and to 81% from 84% in J.D. Power's assessment.
2016 
The third quarter of 2018 showed a decline in performance.
It received only 6.9 out of 10 stars from Edmunds, the lowest expert rating of any Q3 model. Customers gave it a score of 4.1 out of 5, a modest decrease from the prior year.
Other drawbacks include the vehicle's poor fuel economy, given its smaller size and underwhelming handling compared to Its competitors.
The 2018 model was better than others regarding safety and dependability, but it wasn't terrific either. The NHTSA received fourteen complaints about it, leading to one recall, with the majority of those complaints focusing on, you guessed it, electrical problems.
An abrupt shattering of the sunroof was also reported by several drivers, although Audi hasn't responded to this.
2020
Despite only being subject to two recalls, the 2020 model year garnered forty-three complaints on the NHTSA website, about quadrupling the amount of any previous year.
Rainwater seeping from the top of the car, either from the sunroof or close to the interior overhead lighting, was one of the model's most prevalent issues.
Some drivers experienced short-circuiting lights and loss of power to outlets and charging stations as a result of the leaks in their electrical systems.
Even worse, several Q3 owners complained that they were dissatisfied with Audi's response to the problem and were forced to resolve it independently.
The majority of the other faults involved the electrical system as well; several drivers reported glitches that prevented their cars from starting while they were on the road.
The engine and propulsion system was the other most prevalent issues, with drivers reporting "limp mode."
This happens when the car detects an issue with the engine or Transmission and initiates an automatic function that causes the vehicle to slow down to lessen the likelihood of a high-speed collision.
Hazards can occasionally be created even though the limp mode is intended to prevent them. For example, in the case of several drivers, the limp mode was activated by a false alarm due to a fault with their vehicle's software.
What Kinds Of Issues Do The Audi Q3 Models Typically Have?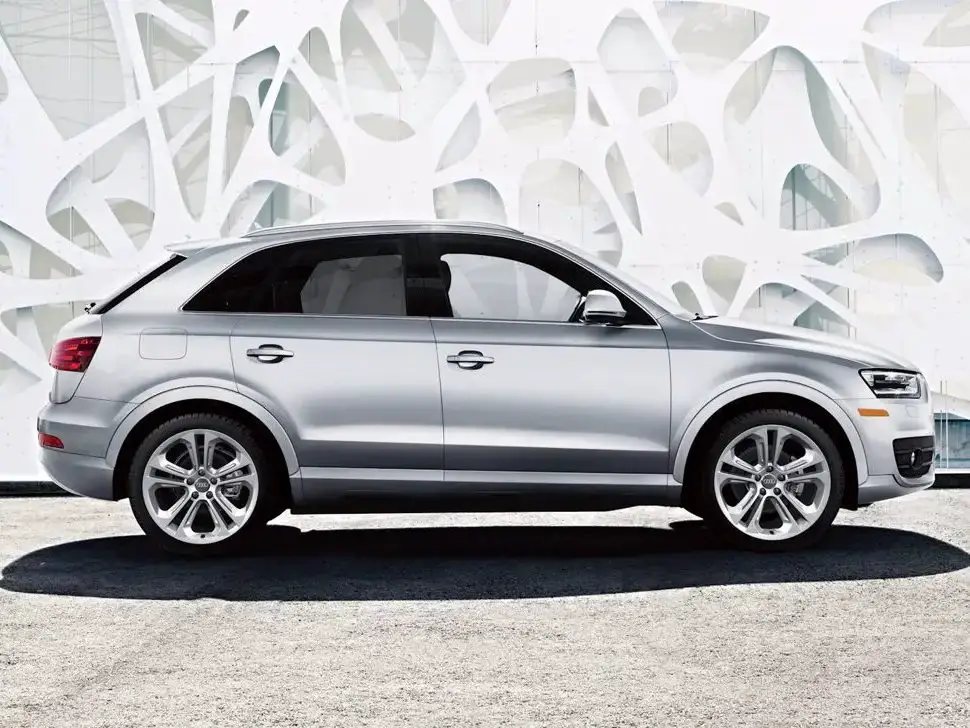 Learn more about this topic: Audi Q8 Best and Worst Years (Quick Facts!)
The Audi Q3 frequently experiences problems with the following when something goes wrong:
How Safe is an Audi Q3
The IIHS and NHTSA have given the Audi Q3 exceptional safety ratings, with the former designating it as a Top Safety Pick.
In addition, the 2022 Q3 received a five-star overall safety rating from the National Highway Traffic Safety Administration, with four stars in the frontal collision and rollover tests and five stars in the side crash test. These findings support Audi Q3's reputation as a safe vehicle.
How Can You Tell Whether Something Is a Lemon?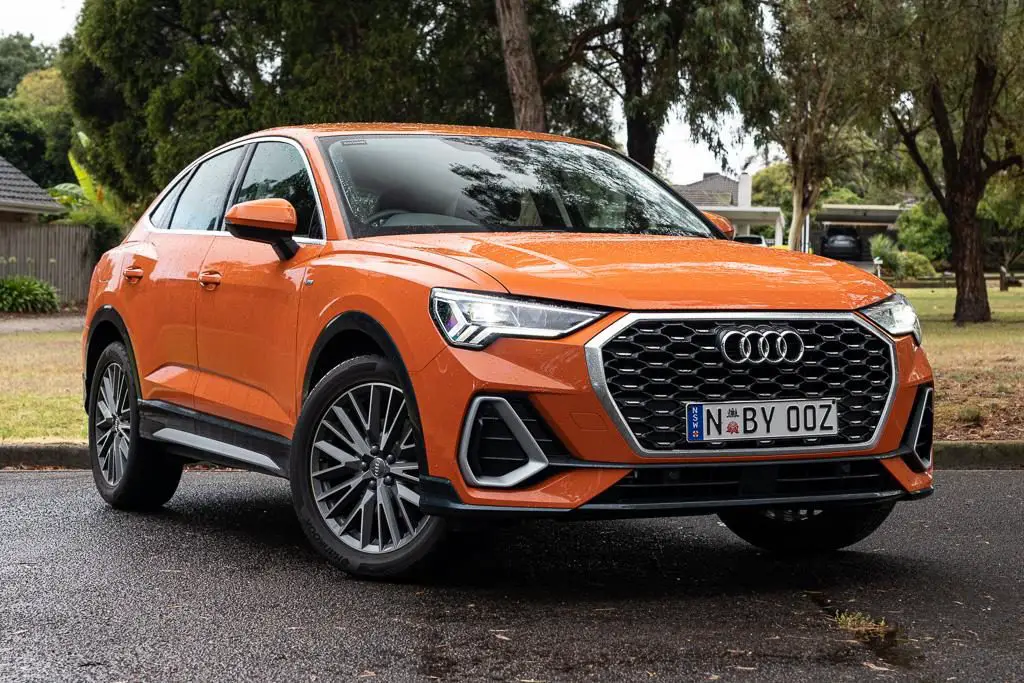 Purchase a vehicle history report.
There is no better initial step when purchasing a used car than to obtain a car history report. Two well-known services offer this information for little money: Anyone looking to purchase a used car will find the information provided by CarFax and AutoCheck extremely helpful.
The reports let you know the number of past owners, whether or not it had any accidents, how frequently it required maintenance, and the current title. The final section is among the most crucial since it contains the lemon label, which attests that the car followed the correct legal procedures to be designated as a lemon.
However, in some areas, dealers must inform a customer if the vehicle is a manufacturer buyback, which is a reliable way to determine whether a vehicle has a lemon title.
However, it is the responsibility of the buyer to conduct a thorough investigation into the vehicle's history. Therefore, consumers may need help if they accidentally purchase a secondhand lemon because they must inspect it first.
Owner Background
You can view the owner's history on the vehicle history report, which should indicate whether the manufacturer has purchased the vehicle back.
While owners can claim a car is a lemon in a legal dispute and ask the automaker to buy back the problematic vehicle, that is a guaranteed technique to determine if the car was labeled a lemon.
You can also determine if the vehicle was sold or traded before it was given a lemon tag if the prior owner may have missed an issue. It also implies that the car's persistent issue must be apparent.
Repair Record
Look carefully at the vehicle's repair record and try to identify any recurring issues. Recurring problems in cars with lemon histories are simple to spot. You can determine whether the issues with the car are minor wear and tear concerns, such as those with the clutch or brakes, or a more severe problem.
Check to discover if the repairs were necessary or carried out even when the car was brand new. It can assist in determining whether the car is a lemon or if an incident like a collision or modification caused a misdiagnosed issue.
Are the repairs significant or minor? A severe repair would deal with the drivetrain or suspension, whereas a superficial one would address non-driving-related issues like window or seat controls.
Severe repairs would be more challenging, but handling a car might not be a hassle if a car was considered a lemon for a less severe cause.
The report also shows whether repairs are being made at a dealership or a general shop.
Like you would with any used car, examine the vehicle's general condition and health and determine whether routine maintenance has also been carried out. This will assist you in deciding whether or not you should consider purchasing this car.
Inspection before purchase
Is the car still a good investment? You should get a pre-purchase inspection if the flaws are not too concerning or if you believe the automobile may have been incorrectly labeled as a lemon.
A mechanic can determine whether the problems are repairable and why the car was considered a lemon.
A technician can assist you in determining whether or not a recurring issue is indicative of more severe problems or worries about the quality of the vehicle.
Their satisfaction with the car might help determine if it is a worthwhile investment or a lost cause.
Conclusions
The Q3 is dependable, but our full model years are unquestionably your best choices for finding a great deal on a used Q3.
Our list should enable you to enjoy a pleasant and stylish ride similar to the Q3 without purchasing the most recent model.
Audi Q3 FAQ's
What years should you stay away from buying an Audi Q3?
Which Q3 model year should you stay away from? It is safe to say that the 2017–2018 and 2020–Audi Q3 models are to be avoided based on the trend of complaints and recalls.
Which model from Q3 is best?
What is the greatest model or engine for the Audi Q3? The 1.5-liter turbocharged petrol (badged the 35 TFSI), which has four-wheel drive, is the one to choose unless you have a pressing need for a diesel engine.
Are Audi Q3s trustworthy?
The projected reliability rating for the 2023 Audi Q3 is 76 out of 100. A predicted reliability score from J.D. Power of 91 to 100 is regarded as the best, 81 to 90 as great, 70 to 80 as medium, and 0-69 as fair and below average. The Q3 is covered by a four-year/50,000-mile limited warranty from Audi.
Are secondhand Audi Q3s trustworthy?
As compared to the typical new automobile, we anticipate the 2023 Q3 to be roughly averagely reliable. Based on information from models for 2020 and 2021, this forecast.
Is the Audi Q3 suitable for long trips?
At 100 km/h and 120 km/h, the engine runs at a comfortable 1,700 rpm and 2,000 rpm, respectively. You must explore because this vehicle was designed for long-distance drives. In conclusion, the 2.0 TFSI is a beautiful engine that will make you happy at low and high rpm, in the city and on the highway.