Kia Niro Best and Worst Years (Top Picks!)
Launched in 2017, the Kia Niro is a small hybrid crossover.
It is well renowned for its excellent fuel economy, wide range of technological amenities, affordable pricing, and car-like handling.
The Niro Plug-In Hybrid and Niro EV are its siblings; nevertheless, we discuss these vehicles individually.
This article will examine all of the Niro's model years, highlighting both the excellent and the subpar ones.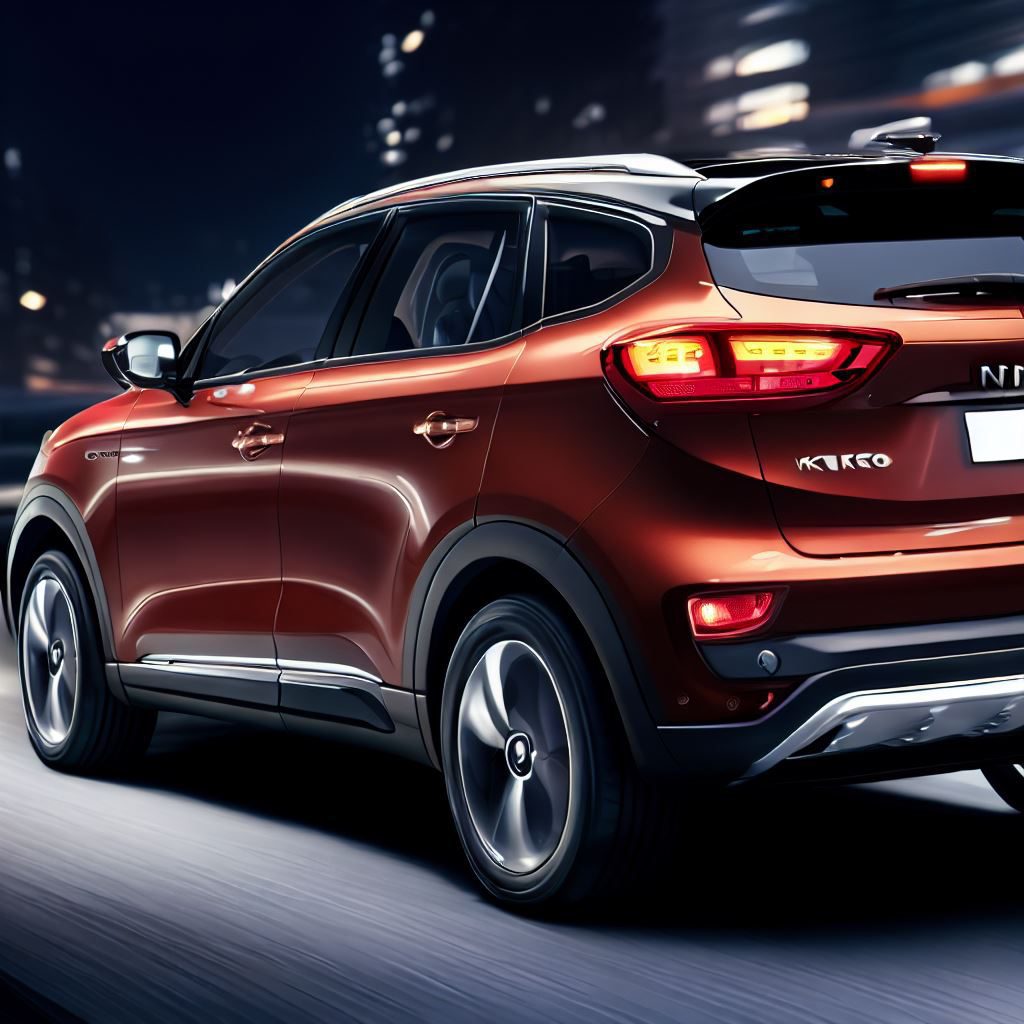 Kia Niro Best and Worst Years
The greatest years for the Kia Niro, according to the search results, are typically regarded as the 2020, 2021, 2022, and 2023 models. These years have earned excellent reviews for dependability and safety, and there have been very few difficulties reported. The Kia Niro's worst years are 2017, 2018, and 2019, since these models have had the most difficulties and complaints. To make sure you are buying a dependable and well-equipped Kia Niro, it is crucial to conduct research on the precise model year and trim level you are interested in.
What Are The Kia Niro's Best Years?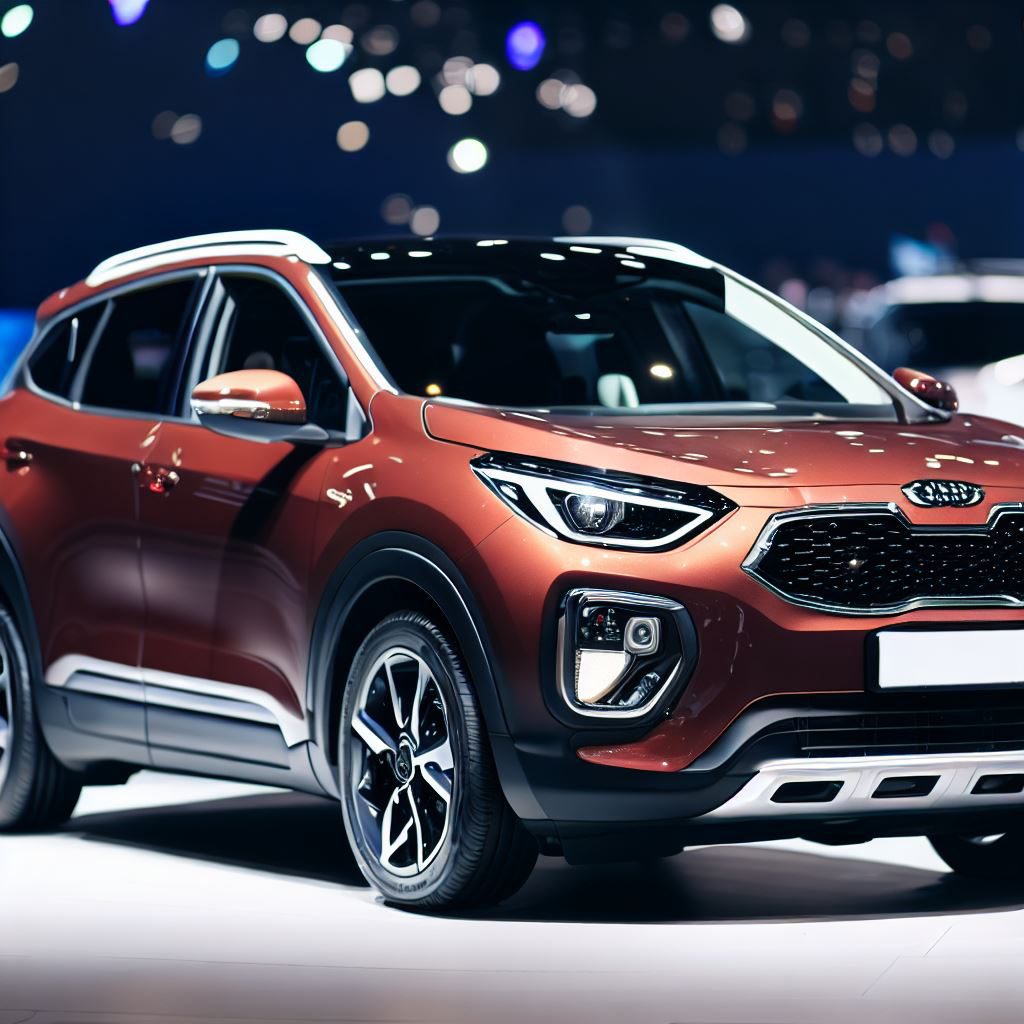 Kia Niros in 2024 and 2023
The first models of the second generation, the 2023 and 2024 Niros, include improved interior and exterior style, more room for passengers and freight, a number of new technological features, and an upgraded infotainment system.
Both vehicles feature a quiet and comfortable ride, excellent fuel economy, and roomy passenger and cargo areas. 
LX, EX, EX Touring, SX, and SX Touring are the available trims.
The most popular trim, with a starting price of $30,515, is the intermediate EX.
The Niro hybrid's 1.6-liter four-cylinder engine and electric motor produce 139 horsepower.
Each model has a front-wheel-drive 6-speed dual-clutch automatic gearbox system. 
2023 Niro:
Edmunds: 4.7 out of 5
4.5 out of 5.0 on Kelley Blue Book
JD Power: 75 out of 100
2021 Kia Niro and 2022
The '22 and '21 Niros are still more attractive and useful than any Prius, even though they don't have the most cutting-edge futuristic design or new enhancements.
There aren't any significant differences between the two models other from a few minor feature changes and the rebranding of the top-spec trim (the touring model is now known as the LXS Special Edition).
These early models are cost-effective, dependable, and safe.
For combined city and highway driving, the EPA estimates exceptional fuel efficiency at 50 MPG, on par with the best competitors in the hybrid market.
Our favorite safety features are the Lane Keeping Assist, Smart Cruise Control, and Blind Spot Detection System.
The NHTSA gave both vehicles a 4-star (out of 5) overall safety rating.
2022 Niro:
Edmunds: 4.2 out of 5
4.5 out of 5.0 on Kelley Blue Book
JD Power: 75 out of 100
2021 Niro:
Edmunds: 4.1 out of 5
4.5 out of 5.0 on Kelley Blue Book
N/A JD Power
2020 Kia Niro
For drivers who are equally concerned with their budget and fuel economy, the 2020 is another tried-and-true model.
It handles well, has a spacious cabin with supportive seats, and has a ton of basic and extra equipment.
For the 2020 mid-cycle refresh, the Niro's grille, fog lights, and headlights were updated. A more sophisticated traffic-adaptive cruise control and a newly optional 10.25-inch touchscreen were offered.
Excellent fuel economy is achieved. 50 MPG is the EPA's estimate for combined city and highway driving.
LX, LXS, Touring, Touring Special Edition, and EX Premium are the available trim levels.
A 1.6-liter four-cylinder engine, an electric motor, and a six-speed dual-clutch automatic transmission power each model. Only front-wheel drive is available.
Edmunds: 4.1 out of 5
4.5 out of 5.0 on Kelley Blue Book
N/A JD Power
What Are The Kia Niro's Worst Years?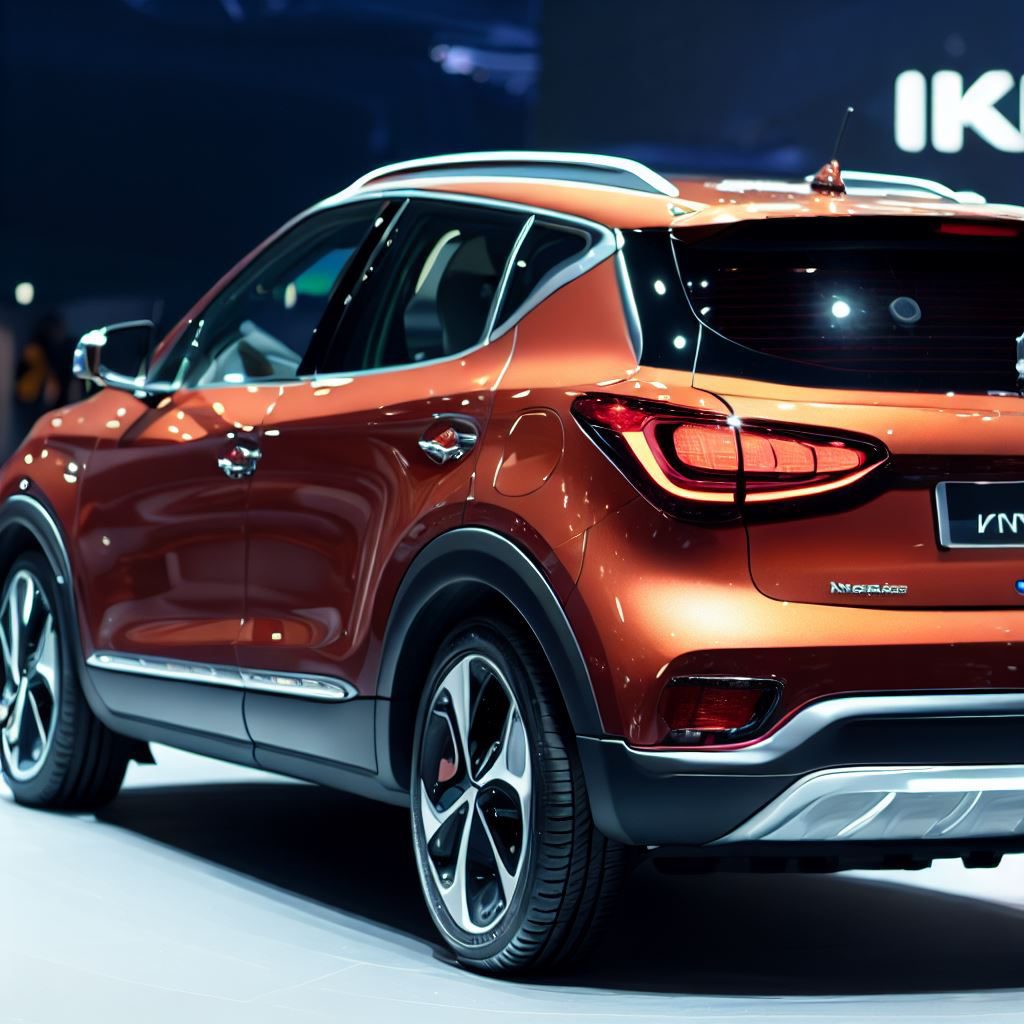 2019 Kia Niro, 2017 Niro, 2018 Niro
Due to transmission-related concerns, the Niros from 2017, 2018, and 2019 should be handled carefully. These were the first model years produced, thus they had more issues than most.
Common issues:
Door handle disintegrated
Verify hybrid engine issues
transmitting problems
The fan blower won't turn off.
Fuel line chewed by mice
Faulty cruise control
Vents emit a strong gas odor.
Brake malfunction
Decreasing battery mileage efficiency
Headlight assembly cracks
Lack of lane keeping assistance
Upon falsely recording overheating, the drive motor cuts power.
How Safe is Kia Niro?
Numerous sources have given the Kia Niro high marks for safety. Following are some salient details from the search results:
The Insurance Institute for Highway Safety (IIHS) gave the 2022 Kia Niro "Good" ratings in the majority of categories, including small overlap front for the driver and passenger, side, roof strength, and head restraints and seats.
The 2022 Kia Niro received a five-star overall safety certification from the National Highway Traffic Safety Administration (NHTSA).
The NHTSA gave the 2023 Kia Niro a four-star rating for overall safety, and a five-star rating for side crash testing.
The NHTSA gave the 2023 Kia Niro a four-star rating for overall safety, and a five-star rating for side crash testing.
The Kia Niro received a five-star safety rating from Euro NCAP, with commendable ratings for adult occupant protection, child occupant protection, and safety assistance.
The Kia Niro comes equipped with a number of safety technologies, including as lane departure warning, automatic emergency braking, forward collision warning, and lane keep assist.
In conclusion, the Kia Niro has gotten favorable safety ratings from a number of organizations, including the IIHS, NHTSA, and Euro NCAP. The car offers a number of safety systems that can assist prevent collisions and protect occupants in the event of one. 
Reliability of Kia Niro
Based on the search results, the Kia Niro's dependability seems to be inconsistent. The dependability rating for the 2019 model was subpar, despite the fact that the 2023 model is anticipated to be more dependable than other new cars and the Kia Niro placed first out of 12 vehicles in a list of the most trustworthy used electric and hybrid vehicles in 2023. Before making a purchase, it's crucial to look into the reliability ratings of particular model years. Regular maintenance, such as oil changes every 7,500 miles, can also increase a vehicle's longevity.
Tips to Maintain Your Kia Niro
Based on the search results, here are some recommendations for maintaining your Kia Niro:
Keep your Kia Niro's recommended maintenance schedule in mind, which calls for frequent oil changes, air filter replacements, and coolant replacements.
To guarantee even wear, rotate your tires every 8,000 miles.
Every 8,000 miles, check the air filter for the climate control.
per 8,000 miles, do a multi-point inspection.
every 8,000 miles, check the brake fluid.
Regularly inspect and replace your air filter.
Regularly check and rotate your tires.
Regularly check your wiper blades.
To stop dirt and debris from building up and hurting your car, keep it clean.
Regularly check the levels of your car's fluids, such as the oil, brake fluid, power steering fluid, and coolant.
You can make sure that your Kia Niro operates well and lasts for many years by paying attention to the advice in this article. The secret to avoiding expensive repairs and maintaining the condition of your car is routine maintenance. In order to avoid further damage, it's crucial to adhere to the suggested maintenance program for your particular model year.
How Can You Tell Whether Something Is a Lemon?
Purchase a vehicle history report.
There is no better initial step when purchasing a used car than to obtain a car history report. Two well-known services offer this information for little money: Anyone looking to purchase a used car will find the information provided by CarFax and AutoCheck extremely helpful. 
The reports let you know the number of past owners, whether or not it had any accidents, how frequently it required maintenance, and the current title. The final section is among the most crucial since it contains the lemon label, which attests that the car followed the correct legal procedures to be designated as a lemon.
However, in some areas, dealers must inform a customer if the vehicle is a manufacturer buyback, which is a reliable way to determine whether a vehicle has a lemon title. 
However, it is the responsibility of the buyer to conduct a thorough investigation into the vehicle's history. Therefore, consumers may need help if they accidentally purchase a secondhand lemon because they must inspect it first.
Owner Background
You can view the owner's history on the vehicle history report, which should indicate whether the manufacturer has purchased the vehicle back. 
While owners can claim a car is a lemon in a legal dispute and ask the automaker to buy back the problematic vehicle, that is a guaranteed technique to determine if the car was labeled a lemon.
 You can also determine if the vehicle was sold or traded before it was given a lemon tag if the prior owner may have missed an issue. It also implies that the car's persistent issue must be apparent.
Repair Record
Look carefully at the vehicle's repair record and try to identify any recurring issues. Recurring problems in cars with lemon histories are simple to spot. You can determine whether the issues with the car are minor wear and tear concerns, such as those with the clutch or brakes, or a more severe problem. 
Check to discover if the repairs were necessary or carried out even when the car was brand new. It can assist in determining whether the car is a lemon or if an incident like a collision or modification caused a misdiagnosed issue.
Are the repairs significant or minor? A severe repair would deal with the drivetrain or suspension, whereas a superficial one would address non-driving-related issues like window or seat controls. 
Severe repairs would be more challenging, but handling a car might not be a hassle if a car was considered a lemon for a less severe cause.
The report also shows whether repairs are being made at a dealership or a general shop. Like you would with any used car, examine the vehicle's general condition and health and determine whether routine maintenance has also been carried out. 
This will assist you in deciding whether or not you should consider purchasing this car.
Inspection before purchase
Is the car still a good investment? You should get a pre-purchase inspection if the flaws are not too concerning or if you believe the automobile may have been incorrectly labeled as a lemon. 
A mechanic can determine whether the problems are repairable and why the car was considered a lemon. 
A technician can assist you in determining whether or not a recurring issue is indicative of more severe problems or worries about the quality of the vehicle.
Their satisfaction with the car might help determine if it is a worthwhile investment or a lost cause.
FAQ on Kia Niro Best and Worst Years
Is the Kia Niro a trustworthy vehicle?
The 2018 Kia Niro is a fantastic used small SUV overall because of its remarkable reliability and affordability.
What are the Kia Niro's shortcomings?
Typical issues with the 2023 Kia Niro
Unhappy owners have singled out the electrical system, front collision avoidance, fuel/propulsion system, and the powertrain as problematic components and systems. Numerous complaints are classified as "unknown or other" problems.
How long is the Kia Niro's lifespan?
With the assistance of an expert, maintaining a Kia SUV on the road is considerably simpler. A 200,000-mile estimated average lifespan translates to 13 to 17 years on the road. Vehicles typically travel between 10,000 and 15,000 miles annually. A Kia SUV with proper maintenance may even travel 250,000 kilometers.
Is the Kia Niro's maintenance pricey?
Locate a Licensed Mechanic
A Kia has above average ownership expenses with an average annual maintenance cost of $474. A 10% chance that a repair may be serious and an average of 0.2 visits to a repair shop per year are some other elements that affect a Kia's reliability.
What Kia Niro should I buy?
For the majority of private buyers, the Kia Niro hybrid (or the Kia Niro EV) will be a better choice. The mid-level Kia Niro 3 struck us as the sweet spot in the range in terms of trim level. The top-spec Kia Niro 4 has some highly desirable equipment, but it's also incredibly expensive, starting at just than £33,000.