BMW 5 Series Best and Worst Years (Top Picks!)
Since 1972, the BMW 5 Series luxury midsize automobile has been manufactured. It is currently in its 7th generation and has a range of available powertrains.
The 5 Series is slightly smaller than the 7 Series and slightly more significant than the 3 and 4 Series in -size. However, it offers a cozy and roomy cabin with choices like leather seats and a panoramic sunroof.
Let's examine some of the finest and worst BMW 5 Series model years in more detail.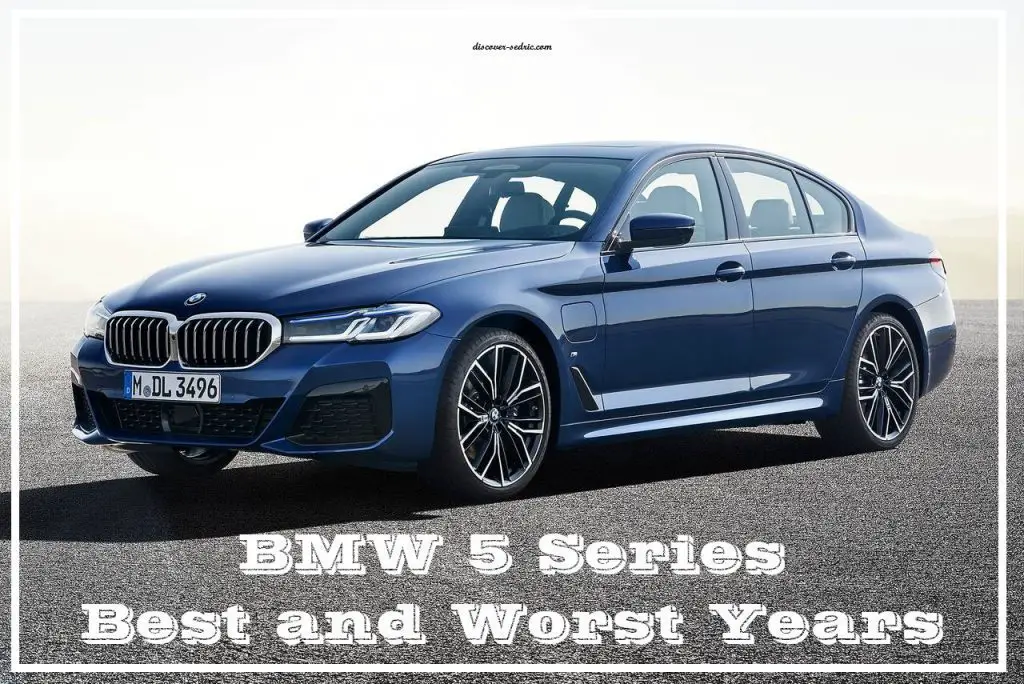 VIDEO: BMW 5 Series Review
BMW 5 Series Best and Worst Years
Depending on the source, there are different best and worst years for the BMW 5 Series. According to consumer satisfaction statistics and dependability data, the 2008 and 2017 BMW 5 Series model years offer the finest reliability. Every variation of the BMW 5 Series was ranked by Driving.ca, with the E39 BMW 5 Series (1996–2003) being one of the most popular models. A used 2017 BMW 5 Series is advised by CoPilotSearch because it has been remodeled, upgraded, and is dependable. According to TrueDelta, the frequency of repairs for a BMW 5-Series varies based on the model generation and year of the vehicle, with some generations having excellent maintenance histories. Eventually, Olive.com selected the sixth generation of the BMW Series 5 (2010-2016) as their "best" due to its two readily available, dependable variants, the 528i and M550i.
What Years of the BMW 5 Series Are the Most Reliable?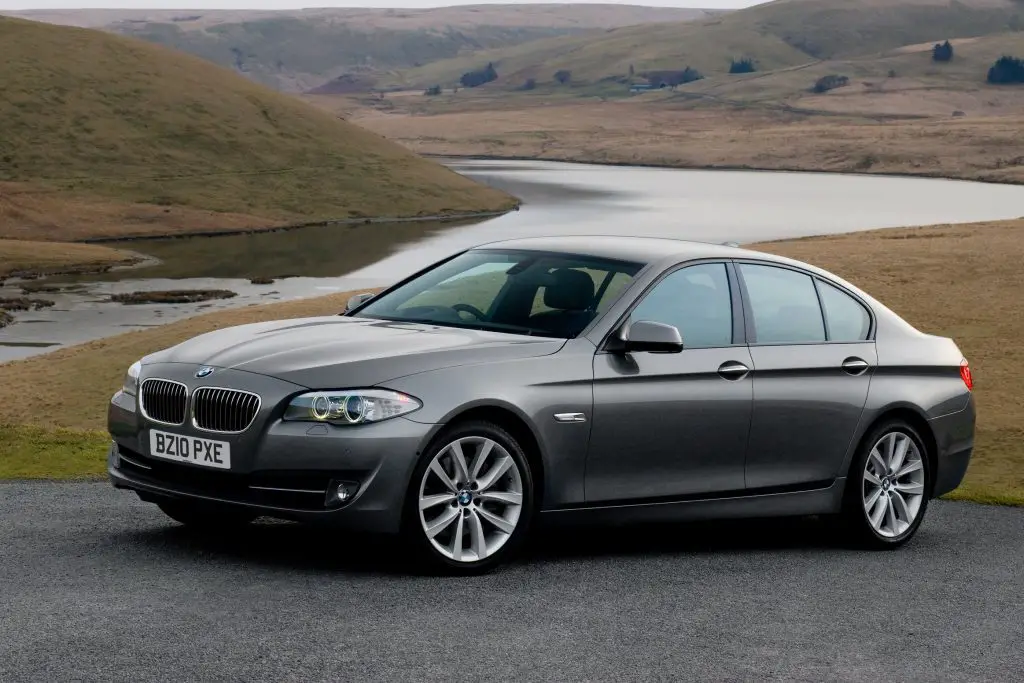 When buying a BMW 5 Series, it's crucial to read customer reviews and reliability statistics to understand the general quality and performance of the particular model year.
You may make an informed choice and prevent errors by reviewing these reviews and records before buying a BMW 5 Series.
Thankfully, we took care of this for you. The most dependable BMW 5 Series model years are listed below.
BMW 5 Series from 2008
For 2008, the 5-Series underwent a mid-cycle upgrade that brought more power to the standard and mid-level powertrains while only making minor changes to the exterior design.
The 2008 5-Series "offers everything you come to expect from BMW," claims AutoWeek.
According to AutoWeek, the 2008 BMW 5-Series is still a powerful, opulent, and technologically cutting-edge vehicle despite its cumbersome and unpopular iDrive information system and lack of internal cargo capacity.
The 2008 BMW 5-Series now has an overall score of 9.2 out of 10 in its category, according to a U.S. Auto News analysis of 54 pieces of research and data from multiple sources.
The best in its class in terms of performance, comfort, and technology, it is ranked as such.
Some large luxury vehicles may have more excellent safety and interior ratings, but the BMW 5-Series performs brilliantly on all fronts and deserves careful consideration from any buyer.
The 2008 model receives a 4 out of 5 reliability rating from J.D. Power.
Car Guru says the 2008 5 series can travel 300,000 miles if properly maintained.
The manufacturer added two new six-cylinder engines to the lineup in 2008, leading to the five series' most substantial facelift.
The car also included modern technology, and BMW introduced several features as options for the 2008 5 Series.
The 5 Series excels at traversing narrow streets and avoiding rough stretches of highway. An optional active steering system has improved the vehicle's driving experience, and BMW has tweaked the suspension to make it especially adept at turning.
This 5 Series also features several standard safety features, such as:
Stability management
brakes with antilock
side airbags in the front seats
side-curtain airbags in the front and back
The BMW 5 Series received a superb five-star rating from the NHTSA for side impact tests and front passenger-side impacts. However, only three out of a potential five stars were awarded to the 2008 BMW 5 Series for driver front-impact protection.
While having fewer technological features than more current models, the 2008 5 Series is still among the best BMWs ever made.
BMW 5 Series, 2017
The 2017 5 Series is available in both sedan and hatchback design models, and it has the quick handling of a sports car and the opulent ride you'd expect from a luxury sedan.
The 5 Series' opulent interior is equipped with contemporary technology, including one of the best infotainment systems in its class and a sizable cargo space.
On the downside, buying this model year used is advisable because it's among the most expensive in its class.
By getting a 2017 5 Series today for about $36,917 instead of paying $62,976 if you bought one brand-new, you can save money.
It represents a fantastic 41% savings for a reliable car that has received a comprehensive overhaul since 2016.
Generally speaking, getting 2017 used is a great price!
You gain from the sedan's makeover while paying around 50% less than the original price. In addition, the average distance is decent; a safe trip should be provided.
Many substantial changes were made to this 5 Series model in 2017. It had a better interior with the following technological advancements.
Internet hotspot
Wireless charging and seat massage for Apple CarPlay
The 2017 BMW 5 Series has a predicted dependability score from J.D. Power of 3.5 out of 5, which is average for the class.
There are currently no open safety recalls for the 2017 BMW 5 Series.
The Insurance Institute for Highway Safety awarded this 5 Series the highest possible grade of Good in all crash tests, the designation of Top Safety Pick, and a Superior front crash prevention rating for vehicles with the optional frontal collision warning system.
The National Highway Traffic Safety Administration gave hatchback vehicles an overall five-star rating, with five stars in the side and rollover crash tests and four stars in the front collision test.
Overall, the 2017 BMW 5 Series has a broad choice of high-tech options, a comfortable ride, agile handling, a large trunk, and a solid selection of engines.
Which BMW 5 Series model years are to be avoided?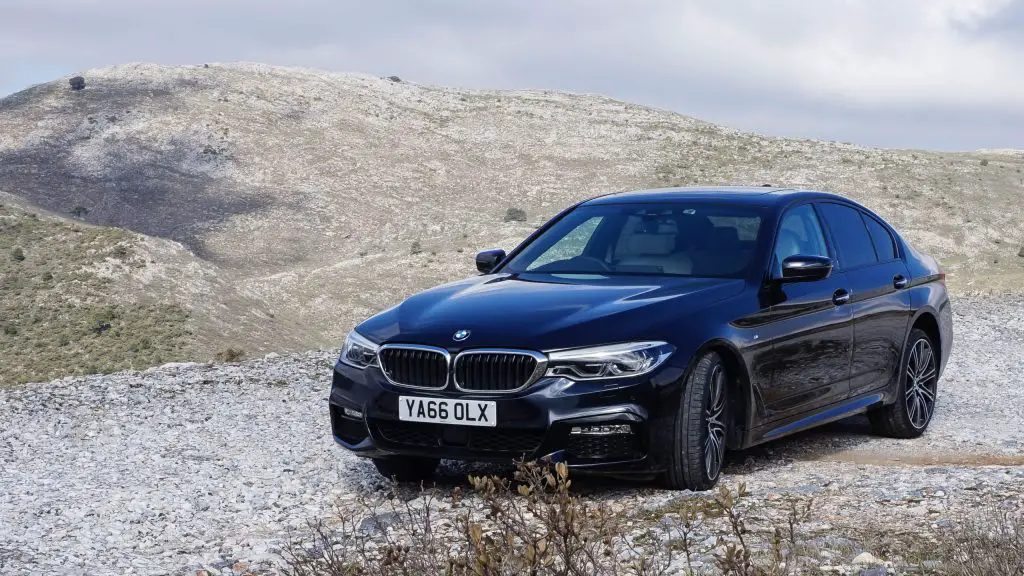 When considering buying a used BMW 5 Series, you must do your homework on the individual years and models to determine which ones may be more likely to have faults or problems.
Look more closely at the BMW 5 Series model years you should avoid.
Newest BMW 5 Series
A luxury midsize vehicle with various trim levels and engine choices was the 2018 BMW 5 Series.
The 2018 BMW 5 Series received a mediocre dependability rating from Consumer Reports, with some owners citing problems with the engine, suspension, and power equipment.
Some owners also reported problems with the infotainment system, namely the touchscreen and navigation.
The 2018 BMW 5 series has achieved a variety of consumer satisfaction ratings.
Others commended its smooth driving characteristics, plush ride, and premium interior. Others criticized its hefty price tag and upkeep expenses.
Also, some owners complained that the iDrive infotainment system was not user-friendly.
The 2017 model often costs less than the 2018 model because it is older and has been on the market for a long. This can work in your favor if you want a more affordable option.
Additionally, Kelley Blue Book reports that the 2018 model has been recalled four times. Airbags, sensor systems, electrical, and engine faults were all the subjects of recalls.
Although the 2018 BMW 5 Series is one of the most reliable vehicles, the 2017 model offers comparable features for less money.
Nonetheless, conducting thorough research on the specific model and trim level you are interested in is essential to grasp its overall quality and performance better. Additionally, you ought to research customer satisfaction scores and reliability statistics.
What Common Issues Affect the BMW 5 Series Models?
Because of its performance, superior ride quality, excellent overall design, and roomy inside, the BMW 5 series is typically fantastic in every way.
The 5 Series gives you the performance you need without compromising the superior utility a family needs.
But, after a few years of ownership, your five series may exhibit several typical problems.
Although the BMW 5 Series is usually dependable, it has its share of issues. The following are some of the most typical problems with the BMW 5 Series:
Problems with the air conditioner
Fuel Pump Problems
Failing Cooling System
Chain of timing breaks
rusted tensioners
Sun Roof Seal Problems
It's critical to remember that not all models or years will encounter these issues because they are general issues.
Additionally, some of these problems might have been resolved through a recall or in subsequent model years. Therefore, it is essential to research the specific model and year you're interested in, as well as its maintenance history and any potential recalls.
How Safe Is BMW 5 Series?
The BMW 5 Series is regarded as a particular vehicle. In all six crash safety tests, the Insurance Institute for Highway Safety (IIHS) gave the 2023 BMW 5 Series the highest rating of Good.
The 2022–23 BMW 5 Series was also given an upgrade by IIHS to Top Safety Pick+ classification because its front accident prevention system received superior ratings in both vehicle–vehicle and vehicle–pedestrian evaluations.
In addition, the 5 Series received a five-star rating from Euro NCAP and an exceptional adult occupant safety score during independent experts' crash safety testing.
The 2020 BMW 5 Series received a five-star overall safety rating from NHTSA's 5-Star Safety Ratings based on the sum of its driver and passenger star ratings.
Reliability of BMW 5 Series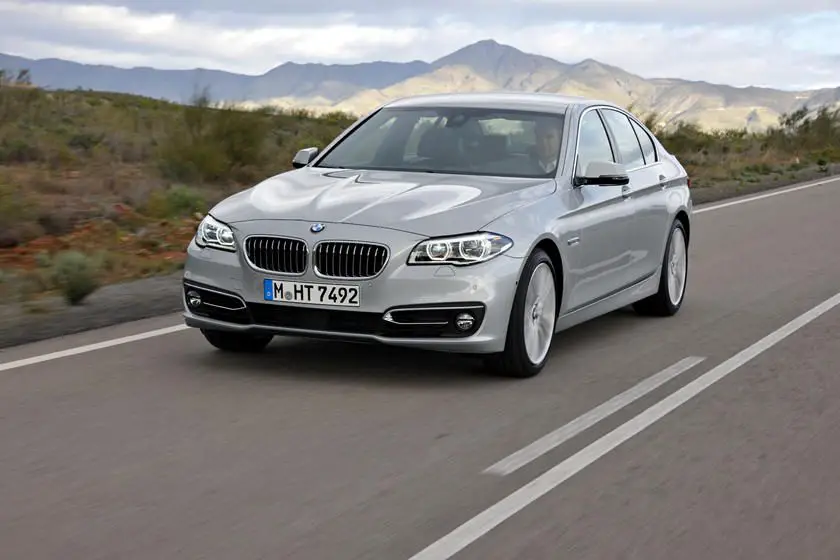 The BMW 5 Series is regarded as a dependable vehicle. The 2023 BMW 5-Series received an 8.5 out of 10 rating from U.S. News based on its location in the Luxury Midsize Vehicles category.
The 2020 BMW Series 5 received a score of 4 out of 5 based on the J.D. Power and Associates Vehicle Dependability, according to Olive.com.
The BMW 5 Series is covered in-depth and objectively by Consumer Reports, including significant redesigns, cost, and performance. It received an overall rating of 8.9 out of 10 and a dependability rating of 4.5 out of 5 from Motorbiscuit.com.
Lastly, the BMW 5 Series is classified as Average, with an 80/100 score in J.D. Power's ratings for quality & reliability.
How To Find The Best Deals on BMW 5 Series?
Edmunds, CarsDirect, U.S. News, TrueCar, and Herb Chambers BMW are where you'll find the best bargains on BMW 5 Series vehicles. The best BMW 5 Series lease offers may be found on Edmunds.com.
CarsDirect provides prices, offers, and leasing options for the 2023 BMW 5-Series. U.S. News provides 2023 BMW 5-Series lease offers, costs, and incentives. With a $2000 down payment, TrueCar offers a 2023 BMW 5 Series lease for $780 per month at 12000 miles per year.
The best BMW 5 Series leasing offers and special sale offers in Boston, Massachusetts, are provided by Herb Chambers BMW.
Tips for Maintaining your BMW 5 Series
You can use the following advice to maintain your BMW 5 Series:
1. Adhere to the maintenance schedule for the BMW 5 Series. Your car needs routine maintenance to stay in good working order.
2. Maintain regular fluid checks and oil changes. By doing this, you can guarantee that your engine and other parts are adequately oiled.
3. Regularly check tire pressure and change tires as necessary. This makes sure that your tires wear evenly and increases their lifespan.
4. Change brake pads, spark plugs, air filters, and other components as necessary. Specific components must be changed for continued peak performance as they deteriorate over time.
5. Maintain your vehicle spotless both inside and out. Frequent cleaning helps stop the accumulation of dirt, which can result in scratches and other damage.
By implementing these suggestions, you can maintain the performance of your BMW 5 Series for many years to come while preventing unintended problems and expensive repairs.
Also, reduce the maintenance expense for a pre-owned BMW 5 series by reading guides like the one offered by Wheelyfine.com.
How Can You Tell Whether Something Is a Lemon?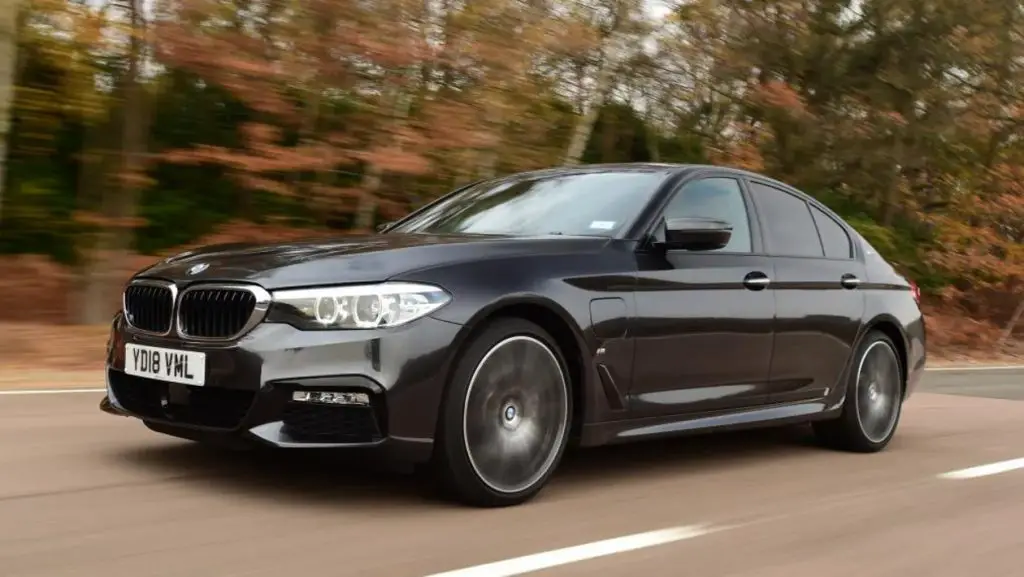 Purchase a vehicle history report.
There is no better initial step when purchasing a used car than to obtain a car history report. Two well-known services offer this information for little money: Anyone looking to purchase a used car will find the information provided by CarFax and AutoCheck extremely helpful.
The reports let you know the number of past owners, whether or not it had any accidents, how frequently it required maintenance, and the current title.
The final section is among the most crucial since it contains the lemon label, which attests that the car followed the correct legal procedures to be designated as a lemon.
However, in some areas, dealers must inform a customer if the vehicle is a manufacturer buyback, which is a reliable way to determine whether a vehicle has a lemon title.
However, it is the responsibility of the buyer to conduct a thorough investigation into the vehicle's history. Therefore, consumers may need help if they accidentally purchase a secondhand lemon because they must inspect it first.
Owner Background
You can view the owner's history on the vehicle history report, which should indicate whether the manufacturer has purchased the vehicle back.
While owners can claim a car is a lemon in a legal dispute and ask the automaker to buy back the problematic vehicle, that is a guaranteed technique to determine if the car was labeled a lemon.
You can also determine if the vehicle was sold or traded before it was given a lemon tag if the prior owner may have missed an issue. It also implies that the car's persistent issue must be apparent.
Repair Record
Look carefully at the vehicle's repair record and try to identify any recurring issues. Recurring problems in cars with lemon histories are simple to spot.
You can determine whether the issues with the car are minor wear and tear concerns, such as those with the clutch or brakes, or a more severe problem.
Check to discover if the repairs were necessary or carried out even when the car was brand new.
It can assist in determining whether the car is a lemon or if an incident like a collision or modification caused a misdiagnosed issue.
Are the repairs significant or minor? A severe repair would deal with the drivetrain or suspension, whereas a superficial one would address non-driving-related issues like window or seat controls.
Severe repairs would be more challenging, but handling a car might not be a hassle if a car was considered a lemon for a less severe cause.
The report also shows whether repairs are being made at a dealership or a general shop. Like you would with any used car, examine the vehicle's general condition and health and determine whether routine maintenance has also been carried out.
This will assist you in deciding whether or not you should consider purchasing this car.
Inspection before purchase
Is the car still a good investment? You should get a pre-purchase inspection if the flaws are not too concerning or if you believe the automobile may have been incorrectly labeled as a lemon.
A mechanic can determine whether the problems are repairable and why the car was considered a lemon.
A technician can assist you in determining whether or not a recurring issue is indicative of more severe problems or worries about the quality of the vehicle.
Their satisfaction with the car might help determine if it is a worthwhile investment or a lost cause.
BMW 5 Series FAQ's
Which Year 5 series has the best track record?
Year for the BMW Series 5
The sixth generation BMW Series 5 is our choice for "best," and it was sold from 2010 to 2016. Sixth generation models included the 528i and 535i. Both offer an excellent overall value for the money and are excellent choices if you're looking for a pre-owned BMW.
Which BMW 5 Series engine is the most dependable?
If you're searching for a dependable and potent BMW engine, the N52 naturally aspirated inline six engine from the E60 5 Series is a fantastic choice. It has a reputation for producing good power and being quite dependable.
BMW Series 5 dependability?
In the 2021 Driver Power owner satisfaction poll, the BMW 5 Series placed a respectable 49th out of the top 75 vehicles. Even though a higher-than-average percentage of owners (20.8%) reported a problem in the first year of ownership, reliability received a good rating.
What is the BMW 5 Series' biggest issue?
And that's where we come in because a leak between the blower motor housing and the blower cover is a regular issue with the BMW 5-Series. Thus, you must take the housing out of the car and fasten the screws holding the two pieces together.
The fastest 5 Series model?
Therefore, with a very amazing 4,395cc of displacement, the BMW 5 Series M5's enormous engine displacement makes this speed demon the fastest in the 5 Series lineup.