Chevrolet Impala Best and Worst Years
The Chevrolet Impala has been an American icon since its debut in 1958, and while some older model years shine brighter than others, it's hard not to appreciate the legacy of this classic sedan.
In this blog post, we'll dive deep into the best and worst years for the Chevy Impala, examining factors such as reliability, performance, design, safety ratings, resale value and consumer reviews.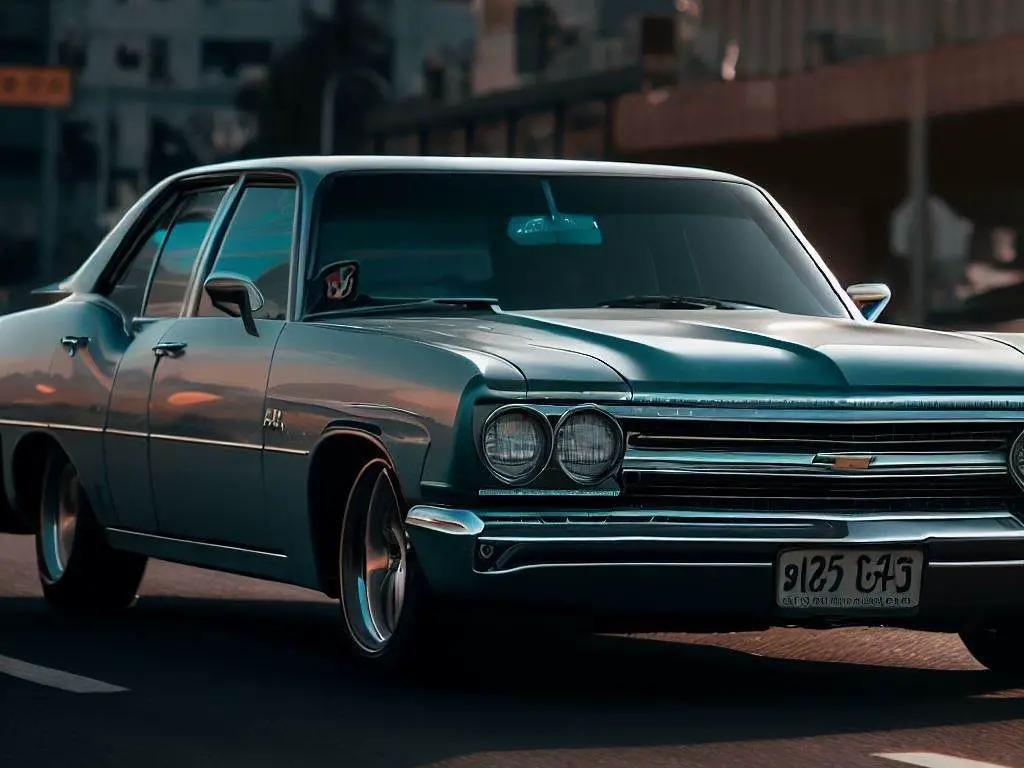 Are you fan of Chevrolet car? Check this out: Chevrolet Malibu Best and Worst Years
Key Takeaways
The best years for the Chevy Impala are 2016 or newer models still under GM's powertrain warranty, due to their exceptional blend of style, performance, and reliability.
The worst years for the Impala include the early 2000s (2000, 2001, 2002, and 2004), which had numerous mechanical issues such as faulty ignition systems and transmission problems.
Some of the best years of the ,Chevrolet Impala include Classic Muscle Car Era (1965-1970), Modern Impalas(2006-2013) and Latest Impala Models (2014-2020)
If you're looking to purchase a Chevy Impala old or new it's important to consider each model year's reliability ratings, and check maintenance records & warranties available before making any purchasing decision.
Best And Worst Years For The Chevy Impala
The Chevy Impala has had both good and bad years throughout its history, with the 2016 Chevy Impala and newer models still under GM's powertrain warranty considered the best years, while 200the 0 Impala, 2001 Impala, 2002 Impala, and 2004 models were plagued by numerous mechanical issues are deemed the worst.
Best Years: 2016 Or Newer Models Still Under GM's Powertrain Warranty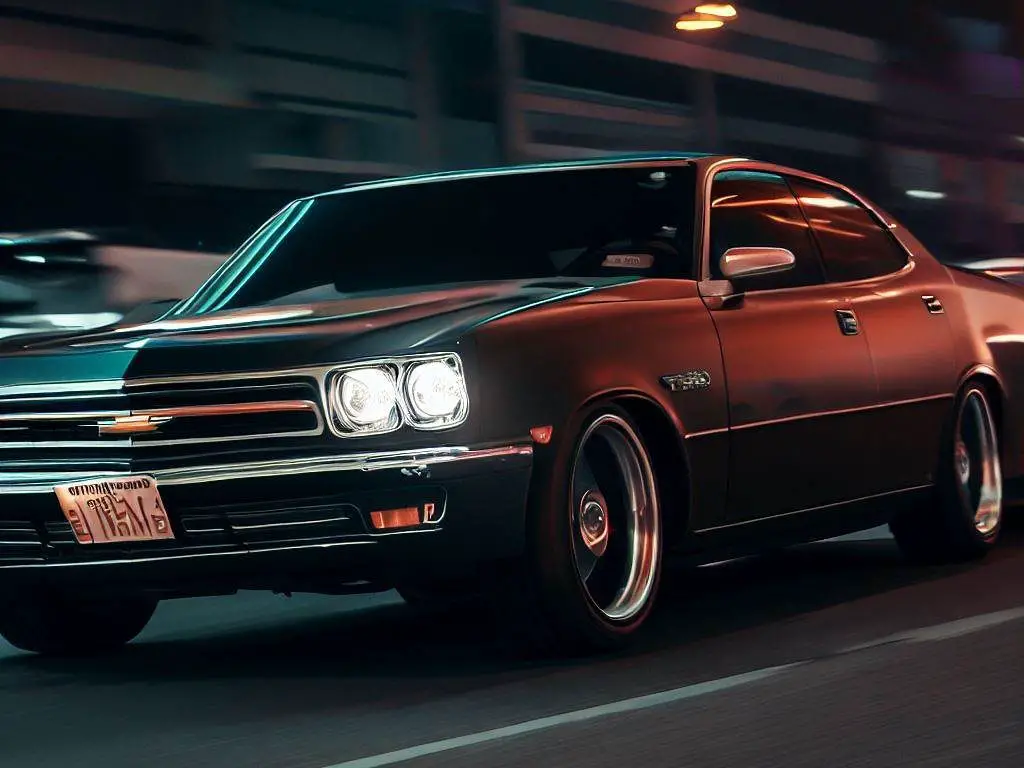 The best years for the Chevrolet Impala are undoubtedly 2016 or newer models, which offer a perfect blend of style, performance, and reliability. One significant factor that sets these models apart is their coverage under GM's powertrain warranty.
These recent Impalas come equipped with some fantastic features to enhance your driving experience – advanced technology such as Apple CarPlay and Android Auto compatibility allow seamless integration of your smartphone into the car's infotainment system.
In terms of safety, 2016 and newer models boast a host of modern driver assistance technologies like forward-collision warning systems and blind-spot monitoring to keep you protected on the road.
Plus, they're known for being fuel-efficient sedans without compromising power thanks to their peppy V6 engines making them an ideal choice for both daily commuting and weekend getaways alike.
Worst Years: 2000, 2001, 2002, And 2004 Models With Numerous Mechanical Issues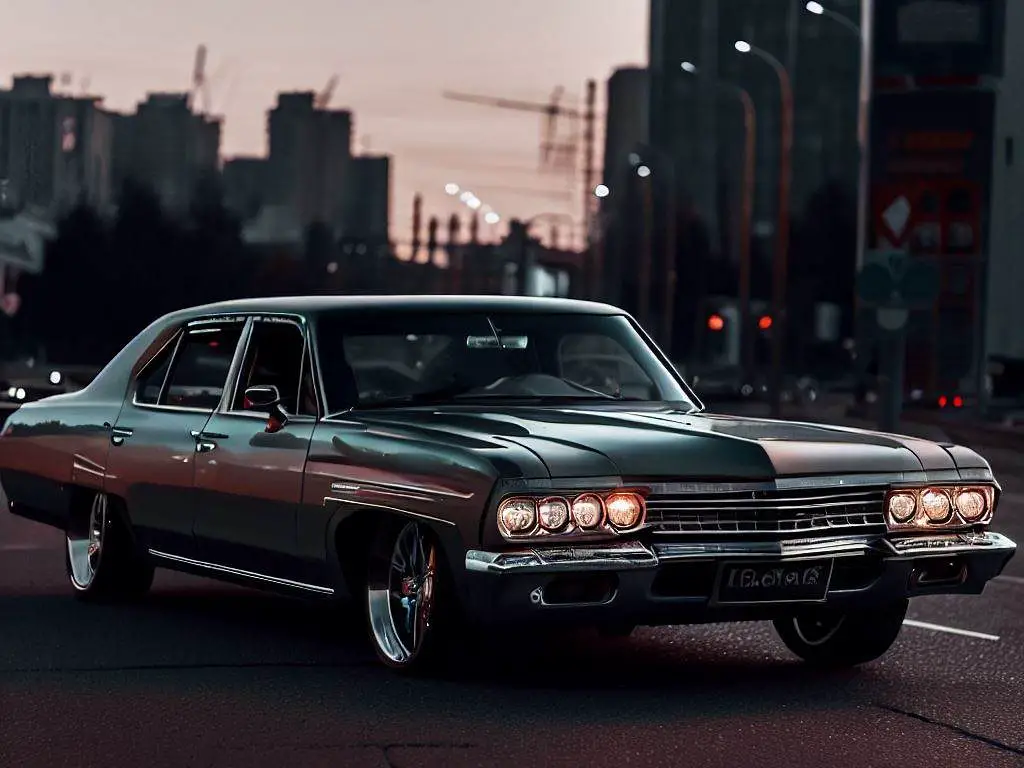 If you're considering purchasing a Chevy Impala, it's important to know which model years to avoid. The 2000, 2001 Chevy Impala, 2002 Chevy Impala, and 2004 Chevy Impala models are considered the worst years for the Impala due to their many mechanical issues.
These problems include faulty intake manifold gaskets that can cause engine misfires and oil consumption leaks, as well as transmission failure.
Impala owners of these models reported poor fuel economy and complained about electrical system malfunctions.
It is worth noting though that Chevrolet has since addressed most of these issues in later versions of the car by redesigning several parts causing mechanical challenges including improved engine performance and transmissions technology among other features.
The Best Years Of Chevrolet Impala
The Classic Muscle Car Era (1965-1970), the Modern Impala (2006-2013), and the Latest Impala Models (2014-2020) are considered the best model years of Chevrolet Impala.
The Classic Muscle Car Era (1965-1970)
During the Classic Muscle Car Era, the Chevy Impala was a standout model known for its powerful engine and iconic design.
From 1965 to 1970, Chevrolet released several Impala model that garnered significant attention from car enthusiasts around the world.
The '67 Impala SS equipped with a big-block 396-cubic-inch V8 engine was also notable during this era.
In addition to strong engines, these classic Impalas featured sleek lines, striking chrome accents, and luxurious interiors. They represented an era when American automakers were pushing boundaries on performance and style while catering to consumers' desire for power-packed vehicles.
The Modern Impala (2006-2013)
The modern Impala era, spanning from 2006 to 2013, produced some of the best-rated Chevy models in recent history. These model years saw significant changes in design and features that make them standout compared to their predecessors.
The interiors of these cars were also significantly upgraded with better materials and state-of-the-art technology such as Bluetooth connectivity for music streaming and hands-free calling.
According to consumer reviews, the 2012-2013 models are considered the best years due to improvements made following complaints about earlier versions' interior quality issues.
Overall, if you're looking for an affordable yet reliable car that offers excellent comfort and performance – while maintaining a classic look – any year between 2006 and 2013 could be an ideal choice.
However, this era had its shortcomings too; some owners complained of transmission problems, engine malfunctions, or electrical faults.
The Latest Impala Models (2014-2020)
The latest Impala models, which were produced between 2014 and 2020 model, have received high praise for their performance, design, and technology. These vehicles are equipped with an array of features including dual-zone automatic climate control, Bluetooth connectivity, rearview cameras, and a MyLink infotainment system.
Under the hood of later model years is a standard 2.5-liter four-cylinder engine that delivers noteworthy fuel efficiency on both city streets and highways.
Building upon previous generations focused on safety features; these models offer advanced driver aids such as forward collision warning and lane departure warning systems to ensure drivers stay alert while on the road.
Learn more in this article Chevrolet Silverado 1500 Best and Worst Years
The Worst Years Of Chevrolet Impala
The worst years of the Chevrolet Impala include the lean years in the 1980s, quality issues in the early 2000s, and recalls and technical problems from 2016 to 2019 Chevy Impala.
The Lean Years (1980s)
The 1980s were not the best years for Chevy Impalas, nicknamed "the lean years," due to a decline in sales and quality. One of the reasons was the increased competition from Japanese automakers who offered more fuel-efficient cars at cheaper prices.
During this period, some Impala models suffered from engine problems that affected their performance and mileage. The engines also generated excessive heat leading to blown head gaskets or engine misfires.
Overall, if you're looking to buy a Chevy Impala from this era (1980-1990), it is essential to do your research thoroughly before making any purchase decisions.
Quality Issues (early 2000s)
The early 2000s were a tough time for the Chevrolet Impala. The vehicle suffered from significant quality and reliability issues during this period, which made it challenging for Chevy to maintain its reputation as a reliable car manufacturer.
One major issue with these models was their faulty ignition systems that caused cars to stall or shut down frequently. These problems occurred due to design flaws in the ignition system that caused electrical shorts or failures.
Additionally, some drivers complained of transmission issues resulting in rough shifting and slippage while driving.
Despite these challenges, Chevy has addressed most of the quality issues found in the early 2000s Impalas through numerous recalls and technical service bulletins over time.
Recalls And Technical Problems (2016-2019)
The Chevy Impala faced some major recalls and technical problems during the 2016 Impala to 2019 Impala period. In 2018 Chevy Impala or 2018 Impala, General Motors recalled over one million Chevy Impalas due to a risk of steering wheel detachment.
This was after numerous complaints of the steering wheel shaking or becoming loose while driving.
Despite these challenges, GM offered free repairs for affected customers under warranty. The company also conducted investigations into the root causes of these technical problems to prevent future occurrences.
When considering a Chevy Impala model from this time frame, it is crucial to research its reliability history thoroughly before making a purchasing decision.
Choosing The Right Chevy Impala
When looking to purchase a Chevy Impala, it's important to consider the model year's reliability, performance, and design, evaluate warranties and maintenance history before making a decision.
Plus, you should test drive the vehicle before buying.
Consider The Model Year's Reliability, Performance, And Design
When choosing a Chevy Impala, it's important to consider the model year's reliability, performance, and design. Some years may have better mechanical systems than others or offer more advanced features and designs.
For example, the ninth-generation Chevy Impalas from 2012 and 2013 are known for their dependable engines and smooth rides.
Aside from powertrain components and features, buyers should also evaluate each model year's overall safety ratings. Several Impala generations have earned high marks in crash tests conducted by leading authorities like the National Highway Traffic Safety Administration (NHTSA).
Look For A Reputable Dealer
It is important to consider where you purchase your Chevy Impala from. Look for a reputable dealer with a good track record for customer service and vehicle maintenance.
A trustworthy dealer will allow you to test drive the car, provide you with its history of repairs and maintenance, and offer warranties or guarantees on the vehicle's condition.
Researching local Chevrolet dealerships online before visiting in person is an excellent way to compare pricing and services offered by various dealerships. Reading reviews from other customers can help give insight into their experiences buying cars at each dealership.
Evaluate Warranties And Maintenance History
It is essential to evaluate the warranties and maintenance history of any Chevy Impala before purchasing it. A certified pre-owned vehicle that comes with a manufacturer's warranty can provide peace of mind.
Additionally, examining the car's maintenance records can help determine if regular upkeep has been performed and if there have been any persistent mechanical issues.
In some cases, even new cars may experience problems within a year or two after purchase. Therefore, researching common mechanical issues associated with specific model years and checking for outstanding recalls is important when evaluating warranties and maintenance history.
Furthermore, dealerships with a good car reputation often offer additional perks such as loaner cars during service visits or extended warranties to ensure customer satisfaction.
Test Drive The Vehicle Before Making A Purchase
It is crucial to test drive a Chevy Impala before making any purchase. A test drive allows you to evaluate the vehicle's performance, comfort, and handling.
Pay attention to how the car feels when you're driving it, such as its acceleration, braking distance, and overall ride quality.
Additionally, testing multiple models in your shortlist also helps narrow down the perfect one for you based on your preferences. With some model years having issues with reliability and maintenance history as discussed earlier in this article, conducting an extensive inspection during a test drive could help detect potential mechanical issues that could influence your buying decision negatively.
Conclusion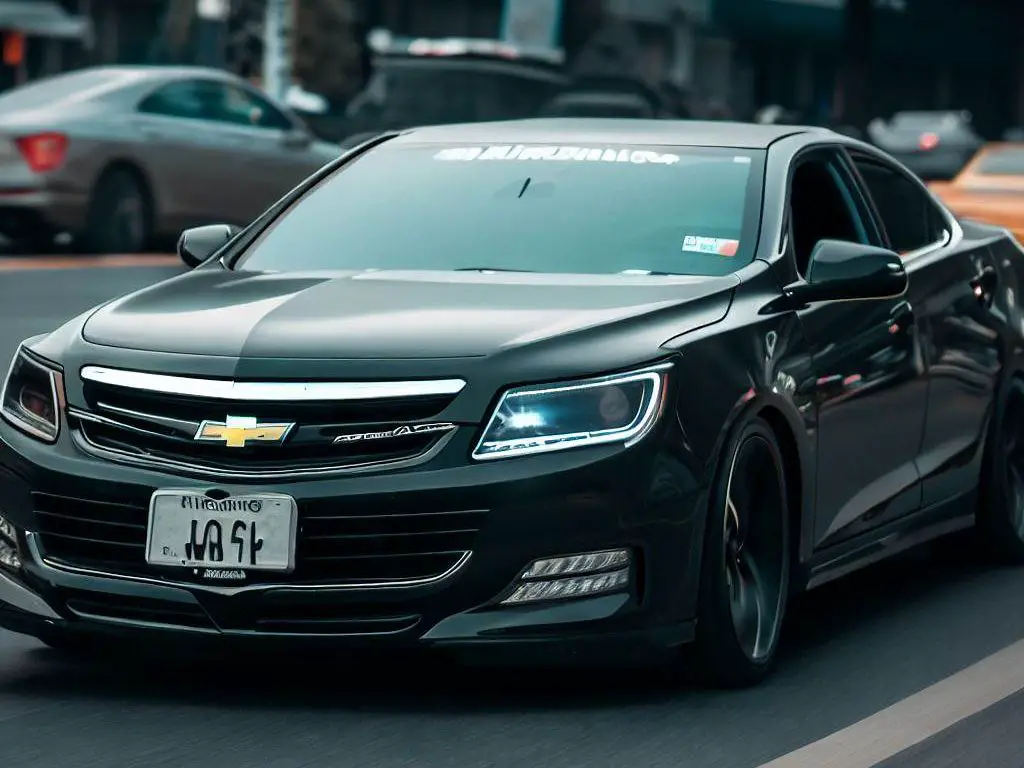 Check this out!
Chevrolet Silverado 2500HD Best and Worst Years
In conclusion, the Chevrolet Impala is a great and has a long and storied history as an American muscle car. With so many model years to choose from, it can be challenging to know which ones are the best and which should be avoided at all costs.
If you're in the market for a used or new Chevy Impala, it is essential to do your research before making a purchase. Consider each model year's reliability ratings, check its maintenance record and warranty details.
With that said, there are still plenty of Impala is a great options available when searching for a reliable Chevy Impala sedan with impressive fuel efficiency features plus amazing technologies.
So whether you're looking for an iconic classic or modern-day muscle car with top-notch technology features such as Wi-Fi hotspot connectivity/multi-color ambient lighting system – just remember that the perfect fit may take some time!
FAQs:
1. What were the best years for Chevrolet Impala?
The best years to buy for Chevrolet Impala are generally considered to be between 1965-1970, as these models were highly popular and featured powerful V8 engines, stylish designs and innovative features such as air conditioning and power windows.
2. What were some of the worst years for Chevrolet Impala?
Some of the worst years for the Chevrolet Impala include 2000-2006 models which had issues with transmission failures, electrical problems and malfunctions and poor fuel economy. Additionally, earlier models from the 1950s and 1960s may require more maintenance due to their age.
3. How do I know if a particular model year is right for me?
Before purchasing a Chevrolet Impala, it's important to consider your personal preferences in terms of style, performance and safety features. You can also consult expert reviews or speak with other enthusiasts in online forums or car clubs to get an idea of what worked well (or not-so-well) on specific models.
4. Are there any common problems that I should watch out for when buying a used Chevy Impala?
Common issues to look out for when buying a used Chevy Impala may include rusted body panels, worn-out suspension components or brakes, engine oil leaks or transmission issues. It's always recommended to have a professional mechanic inspect any potential purchases before making any decisions about buying a vehicle.
| | |
| --- | --- |
| Question | Answer |
| What are the best years for the Chevy Impala? | According to experts, the best years for Chevy Impala are from 2006 to 2013. During this time, the car became more reliable, safer, and had better features. |
| What are the years to buy for the Chevy Impala? | Some of the best years to buy for the Chevy Impala include 2006, 2007, and 2012. |
| What are the years to avoid for the Chevy Impala? | The worst years for Chevy Impala are 2000, 2001, 2002, 2003, and 2014. These years are known for having problems with excessive oil consumption, transmission pressure control solenoid, and poor shifting between gears. |
| Is Chevy Impala a reliable car? | Yes, overall, Chevy Impala is a great and reliable car. However, some specific years may have some issues with excessive oil consumption and cruise control. |
| Is the Chevy Impala a safe car? | Yes, Chevy Impala has a good safety rating with features such as a rearview camera, forward collision warning, and lane departure warning. |
| What are some common problems found in the Chevy Impala? | Some of the common problems found in the Chevy Impala include excessive oil consumption, cruise control issues, and problems with the transmission pressure control solenoid. |
| Q: What is the ninth-generation Impala? | The ninth-generation Impala refers to the Impala models produced from 2006 to 2013. |
| What is the final model year for the Chevy Impala? |  The final model year for the Chevy Impala is 2020. |
| When did Chevrolet Impala debut? | The Chevrolet Impala debuted in 1958 and became one of Chevrolet's most successful and longest-running models. |
| What are some of the best years of the Chevrolet Impala? | Some of the best years of the Chevrolet Impala include 1958, 1961, 1965, 1966, and 2012. |
| What are the best years for the Chevy Impala? | According to experts, the best years for Chevy Impala are from 2006 to 2013. During this time, the car became more reliable, safer, and had better features. |