Acura ILX Best and Worst Years (Quick Facts)
The Acura ILX is a small luxury sedan built between 2012 and 2022, with variants going on sale from 2013 through 2022.
Particularly in the US, where its sales volume has only been trending downward since increasing in 2013, ILX could be better-liked. 
Is it possible that the car isn't excellent or that there are better alternatives for less money?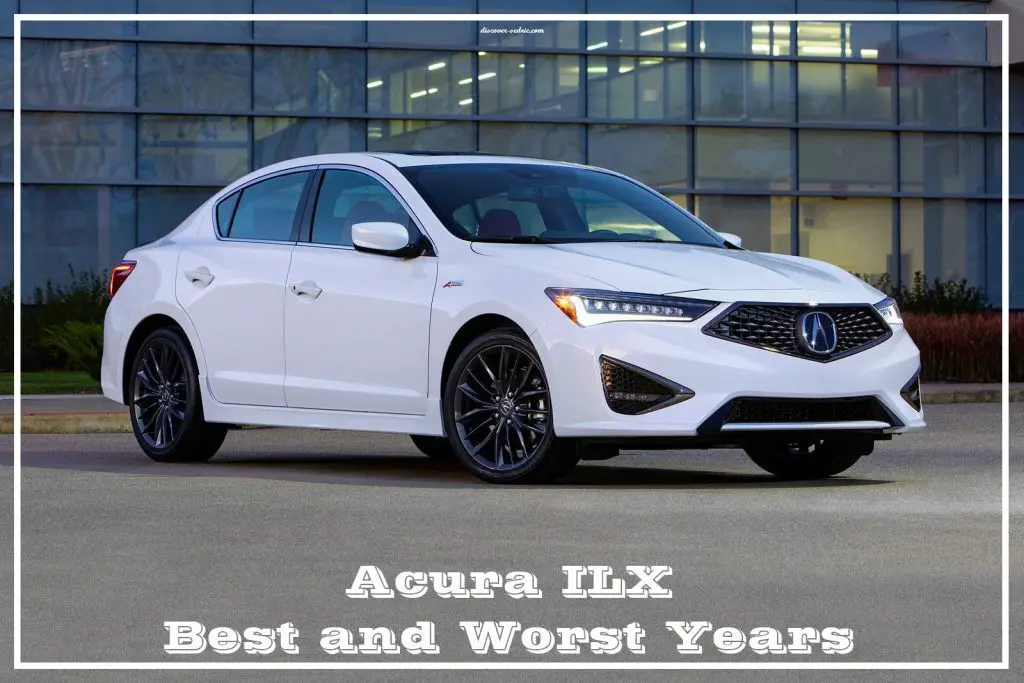 VIDEO: 2016 Acura ILX Review: Breaking Good
Acura ILX Best and Worst Years
The best and worst years for the Acura ILX are 2014, 2020, and 2018, respectively. While the 2015 and 2016 versions cost only $1600 more and have 23k fewer miles, they are equally valuable. In addition, numerous evaluations claim that the Acura ILX models from 2013 to 2015 are trustworthy, although it is advised to consult Consumer Reports for more thorough information.
What Model Years of Acura ILX Are the Most Reliable?
A summary of the most dependable Acura ILX years may be found below.
ILX 2014 Acura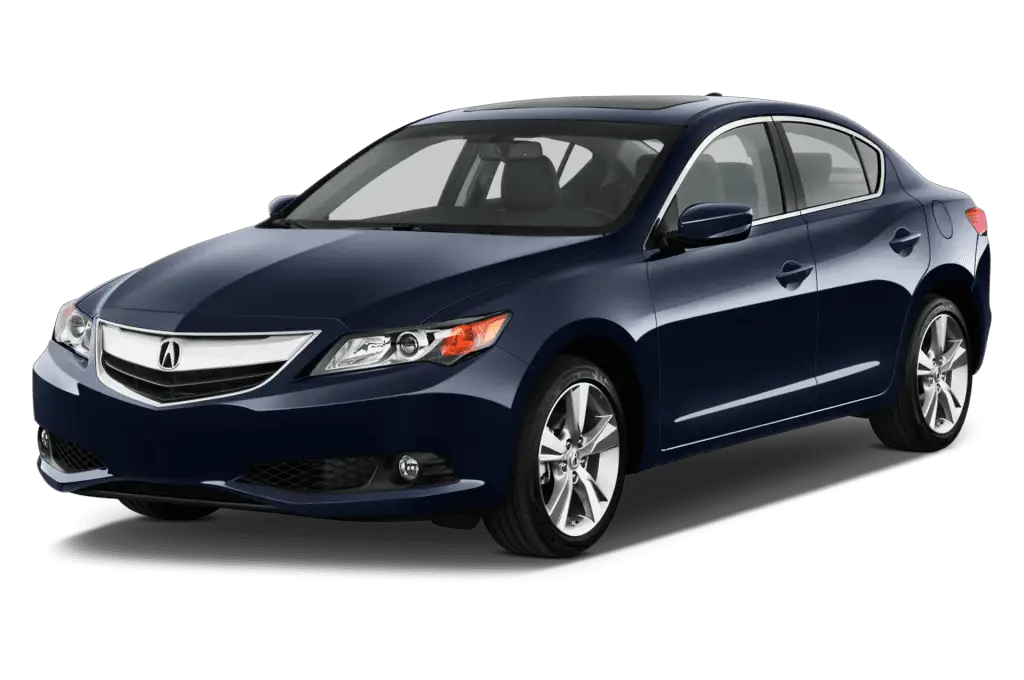 Check these other Acura cars: Acura RDX Best And Worst Years and Acura Integra
The interior comfort and driver visibility of the 2014 Acura ILX has significantly improved. In addition, rearview cameras, heated seats, and leather upholstery became standard features while keeping the price tag low.
This ILX variant boasts appealing fuel economy and a higher reliability rating. It has a near-perfect 7.9 overall rating from US News and a 9.3 overall rating for safety. ILX 2014 also receives 4.7/5 from Edmunds.
Therefore, you don't need to worry about the 38 complaints this model year has on CarComplaint.com.
According to US News, the 2014 Acura ILX's ranking of #8 out of 18 among small luxury cars is even more astounding. This is the greatest accomplishment made by an ILX model to date.
In contrast, the 2014 Acura ILX receives fewer user complaints. The faulty airbag is the only significant problem.
One of the main problems with Acura ILX models, and the 2014 model is not exempt from it, is the malfunctioning airbag inflator.
The airbag problem is due to the faulty Takata Airbag inflator, which is defective and recalled in millions of vehicles, including the Acura ILX.
Check whether the airbag problem has been resolved if you purchase the car on a used sale.
Acura ILX 2020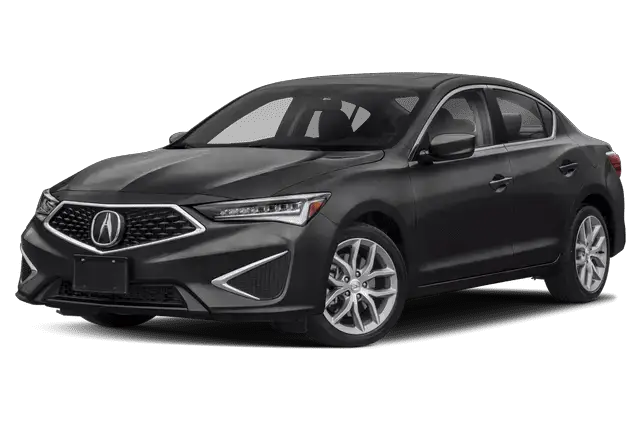 Another reliable model is the 2020 Acura ILX. On US News, it receives a 7.3 out of 10, while JD Power awards an outstanding reliability score of 82%.
This model contains a lot of standard amenities and provides a more pleasant ride. So far, the NHTSA has received few significant complaints about the 2020 Acura ILX. On top of that, there have been no significant recalls since this piece was written.
It's vital to keep in mind that only one trim is available for this model. Therefore, users only need to upgrade to take advantage of its many standard features.
ILX 2018 Acura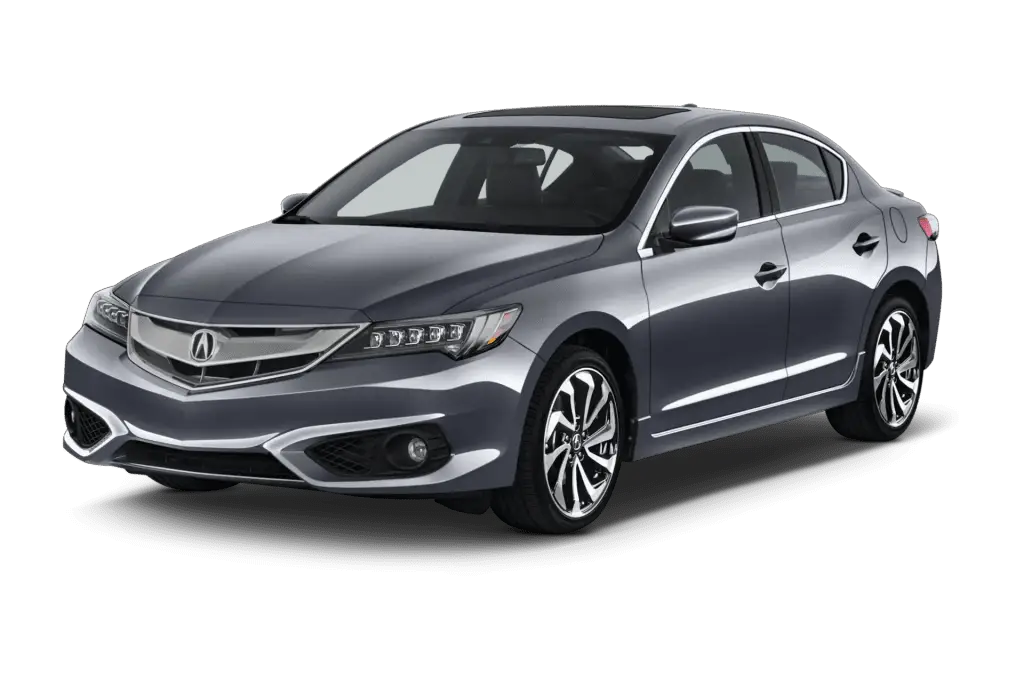 2018 saw the lowest sales for the Acura ILX in the US. Although this may have decreased the popularity of the 2018 model, there have only been three complaints about it so far on NHTSA, and CarComplaints put together.
A user had brought up the weak suspension system and transmission noise. Although there are fundamental problems with the Acura ILX, the transmission, and suspension have yet to be a source of widespread concern.
In addition, the model's lack of NHTSA complaints to date may support its dependability.
The Acura ILX for 2018 has yet to receive any significant upgrades. However, compared to its competitors, the price is still lower, and the fuel efficiency is still remarkable.
However, this car's handling and ride quality still need to be outstanding. Compared to the worst model years, it is merely marginally better.
The 2018 ILX receives a 7.3/10 from US News but is ranked #17 out of 19 luxury small cars for 2018. Additionally, Edmunds gives it a 6.9/10, which is above average.
What Acura ILX model years ought to be avoided?
These Acura ILX years should be avoided.
ILX 2013 Acura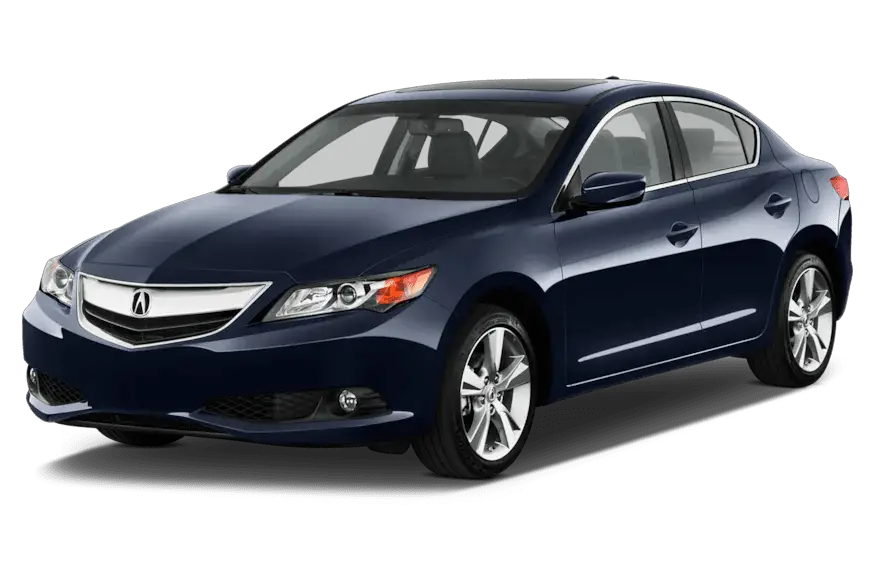 The 2013 Acura ILX has a stylish look, a competitive price range, and many other tempting features. However, this automobile and the Honda Civic have frequently been contrasted by critics. It is bigger and has a better interior, though.
The acceleration of the 150 horsepower 2.0L four-cylinder engine is not too alluring for speed fans. Nevertheless, the vehicle offers 24/35 mpg on city/highway driving.
Also receiving favorable evaluations from Edmunds (4.8/5) and US News (7.4/10) for the 2013 Acura ILX are these publications. This would have made a decisive pass mark if not for the more honest owner reviews that exposed the car's flaws.
Although the 2013 Acura ILX has received 187 user complaints from NHTSA and CarComplaints so far, the airbag, the suspension, and the transmission system are the vehicle's three main problems.
According to a number of users, there have been three incidents of crashes and injuries resulting from the airbag failing to deploy when it should have.
Some drivers also worry that the brake does not engage when the car accelerates. Five distinct users who have driven the vehicle an average of 35,000 miles each have reported this to NHTSA.
Another flaw of this model year's automobile, besides the brakes, is the suspension, which may be noisy and uncomfortable over bumps. So despite the 2013 Acura ILX's appealing price range, it is advised to stay away from it.
Acura ILX 2016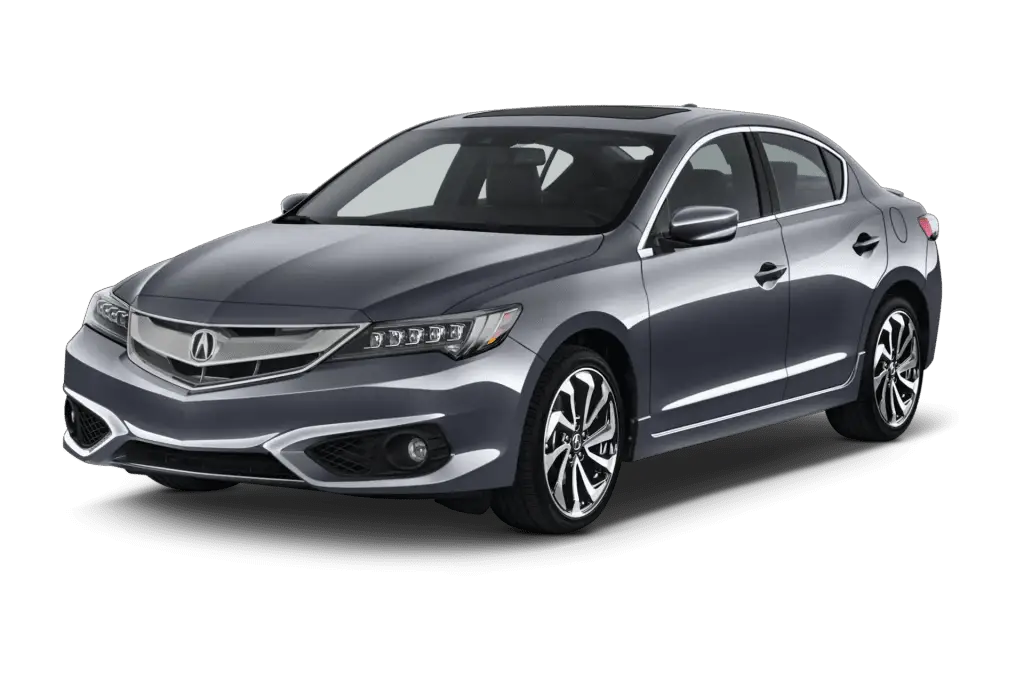 Although Acura kept the 2016 ILX model's price tag reasonable, the company's performance appeared to decline. Although the car's overall quality is not spectacular, it offers more standard features and comfy back seats.
The number of complaints regarding the ILX has decreased for the 2014 and 2016 models. However, even the waning popularity shifted upward in 2015, and the 2016 ILX introduced its unique problems while assuming those of the 2013 model.
Drivetrain, brake, airbag, and transmission concerns with the 2016 model are worth mentioning in light of the 58 user complaints, which is the second-highest number of complaints CarComplaint has ever received.
The braking and acceleration have received criticism from several owners. Their main worry is that the car keeps moving forward even when the brake is applied.
The airbag is yet another common problem with this model and the brake. While some owners have complained that the airbag does not deploy when it should, there was a worrying problem with the bag exploding when it should.
Even though many ILX models had to be recalled due to airbag defects, prospective buyers of the 2016 Acura ILX should exercise caution.
The transmission is another problem with this model that is frequently reported. A few owners have complained about the disturbing clunking noise they hear when they depress the accelerator or shift in the drive.
Despite being a more recent model, even Edmunds has only rated the 2016 ILX version 4.1/5, which is even below the 2013 model.
ILX vs. The Competition Quick Comparison
Are Acura ILX vehicles dependable?
With a reliability rating of 4.5 out of 5, the Acura ILX is ranked second among 17 small luxury automobiles. 
It offers excellent ownership costs with an average annual repair cost of $435.
Advice on Steering Clear of "Lemons"
The best thing you can do is do as much research as possible before buying any new or old car. It's essential to learn as much as possible about a specific make or model so that you are aware of any known problems, recalls, or frequent complaints from auto owners.
Some of these suggestions will help you learn more about a particular vehicle so you can make an informed purchase decision and determine whether it is a lemon.
Obtain an automobile history report.
When purchasing an automobile, especially a used one, you should always request a vehicle history report. You may research a car's history, including its title status, any substantial repairs made to it, and whether or not it has ever been in an accident using a service like CARFAX or Autocheck. The report will let you know if the car has been labeled a lemon.
You must locate the Vehicle Identification Number, or VIN, to run a vehicle history report. The automobile might be a lemon if the vendor hesitates to provide you with the VIN.
Examine Recalls
Recalls are common in every car and can occur for various causes, from the odometer not accurately recording miles to more severe problems like failing brakes. Check to see if there have been any recalls on the car before you buy it. On the National Highway Traffic Safety Administration (NHTSA) website or at other websites like Consumer Reports, these can be discovered using the year, make, and model.
Even if an automobile has undergone one or two recalls, it may not be a lemon. However, if a car has had multiple recalls for crucial parts, it can be more trouble than it's worth.
Arrange for a pre-purchase inspection.
One of the best things you can do as a car buyer is to have any vehicle you think about buying professionally inspected by a reliable mechanic. Pre-purchase inspections are crucial when purchasing a used automobile since they might uncover various potential problems, even if the model isn't a lemon.
Look for window decals.
The Federal Trade Commission (FTC) mandates that auto dealers include a window sticker as a "disclaimer" and provides details about prior owners, warranty conditions, and other things. These stickers are intended to advise you of any potential concerns with the vehicle and any warranty benefits for which you might be eligible. Therefore, any fraud involving these stickers should be blatant, and it may be illegal.
The seller might be trying to conceal something if a car doesn't have this sticker. Whenever possible, ensure you can see this information and any links or QR codes that can direct you to online resources like the NHTSA and others. These will inform you if a car is a lemon or has other significant design flaws.
Avoid purchasing "as-is" vehicles.
You may have noticed that certain vehicles are advertised as being offered "as-is." In other words, the seller waives their responsibility for the vehicle's condition. Please avoid using this phrase whenever you see it since it is a warning sign that there might be a severe problem they don't want you to know about that might turn the car into a lemon.
When you purchase a vehicle that is being sold "as-is," you assume all responsibility for it, including the cost of repairing any problems that may exist at the time of purchase. Typically, a seller will only include this requirement in a listing for a car if they don't want to reveal a known problem with it. Therefore, it is nearly always wise to steer clear of autos with this designation.
Additional Automobile Purchasing Advice
Using common sense when shopping for a car will help you avoid buying a lemon, and using other advice can help you get the best value and the perfect automobile.
Look up the service schedule for the vehicle:
It's essential to consider the actual cost of ownership when purchasing a car, which includes the expense of maintaining the automobile properly and the cost of routine maintenance and problems you might encounter. Prior knowledge of an automobile's maintenance plan can help you avoid potential problems and give you a more accurate idea of how much a car will cost.
Drive an extended test drive:
You should always take any vehicle you consider buying for a test drive. Even better, a lengthier test drive increases the likelihood that you will notice any performance, comfort, or safety issues. To get a sense of how it operates, see if you can take the car with you for the night and drive it as much as possible.
Prevent add-ons:
Any skilled salesperson will attempt to persuade you to add as many extras to the vehicle as possible, but this does not obligate you. The majority of these add-ons are superfluous; if you change your mind later, you can get them for considerably less money from a third party.
Buy when prices are lowest:
The best seasons of the year to purchase new and secondhand cars are similar to those for purchasing any other good or service, including food. Due to dealerships' efforts to create room for the upcoming models and the abundance of Black Friday and other holiday specials, the end of the year is typically a good time to make a purchase.
Purchase a comprehensive extended vehicle warranty: A vehicle service contract, commonly referred to as an extended warranty, is a fantastic way to preserve a used car after the manufacturer's guarantee has expired.
Acura ILX FAQs
What is the Acura ILX's dependability?
With a reliability rating of 4.5 out of 5, the Acura ILX is ranked second among 17 small luxury automobiles. However, it offers excellent ownership costs with an average annual repair cost of $435.
How dependable is the 2013 Acura ILX?
Is the 2013 Acura ILX Reliable? J.D. Power has awarded the ILX an excellent reliability rating of 5 out of 5. Even in its class, the ILX's reliability rating is exceptional. Luxury small cars typically have more excellent reliability ratings than other vehicles.
How long is the Acura ILX's lifespan?
Acura is renowned throughout the world for building incredibly dependable automobiles. With the proper care, the base engine and the more powerful 2.4 engine may easily approach 300,000 miles. In addition, drivers may anticipate many years of trouble-free ownership from the ILX thanks to the sedan's outstanding reliability rating.
Is TLX or ILX superior?
The car that best suits your current lifestyle is ultimately the most excellent. The 2022 Acura ILX might be for you if you prefer a compact sedan with small-car mobility and more incredible mpg. The 2022 Acura TLX is a terrific option if you want a roomier interior, more power, and a ton of standard extras.
What caused Acura to stop making the ILX?
The ILX and NSX will be phased out after the 2023 model year, according to Acura. Instead, it was decided to concentrate on recent and forthcoming models. While the ILX was released in 2013, the NSX has been in production since 2016.