Chevrolet Malibu Best and Worst Years
Are you considering purchasing a Chevrolet Malibu and wondering which model years offer the best value, reliability, and performance? You're in the right place! This midsize sedan has had its fair share of ups and downs throughout its production history.
In this blog post, we'll dive into the best and worst years for the Chevy Malibu models to help you make an informed decision before driving off the lot. From engine transmission problems to recalls and owner complaints, we've got you covered with all the essential information about this popular American-made car.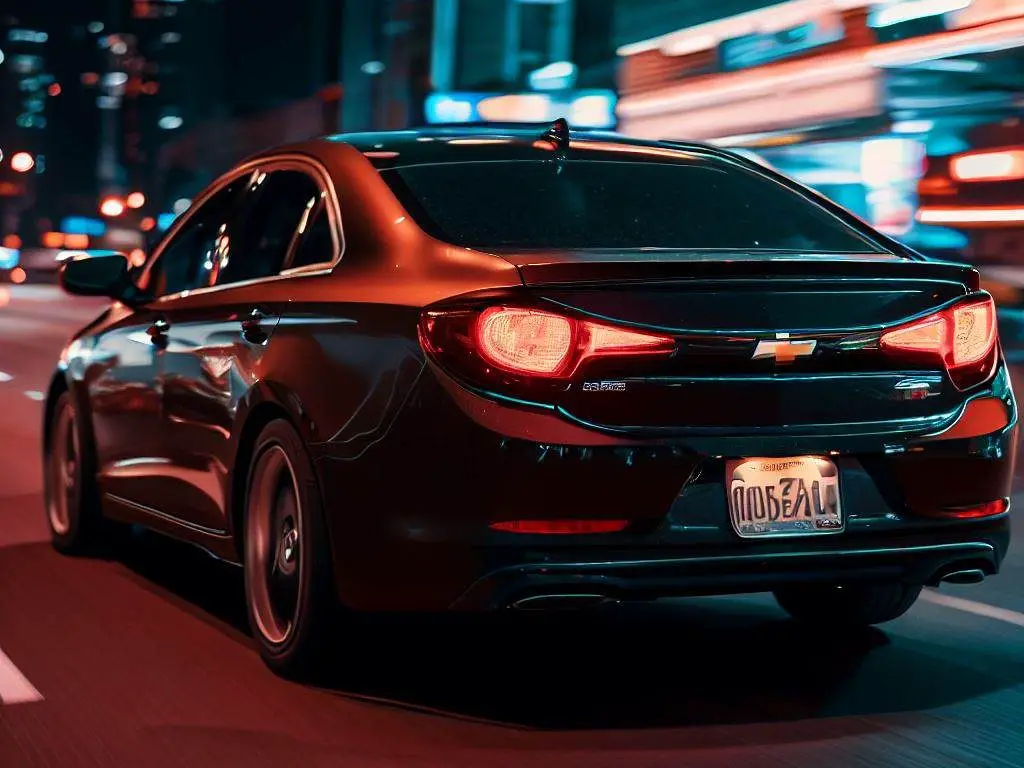 Are you fan of Chevrolet car? Check this out: Chevrolet Silverado 1500 Best and Worst Years
Key Takeaways
The best years for Chevrolet Malibu models are 2016-2020, 2013-2015, and 2009-2012 based on a balance of reliability, performance, and value.
The worst years to avoid when purchasing a used Chevy Malibu are 1997 – 2005, 2008, and 2011 due to various engine transmission problems and safety issues leading to costly repairs.
Several factors can impact the reliability of a Chevy Malibu including engine transmisison problems, recalls, owner complaints, model changes and repair costs. It's important to research these factors before making a purchase decision.
When choosing a Chevrolet Malibu model year that fits your lifestyle needs consider budget limitations; size style tech options; mileage condition of the car advanced safety features infotainment systems fuel efficiency among others.
The Best And Worst Years For Chevrolet Malibu
Chevrolet Malibu's best years are 2016-2020, 2013-2015, and 2009-2012, while the worst model years include 1997-2005, 2008, and 2011.
Best Years: 2016-2020, 2013-2015, And 2009-2012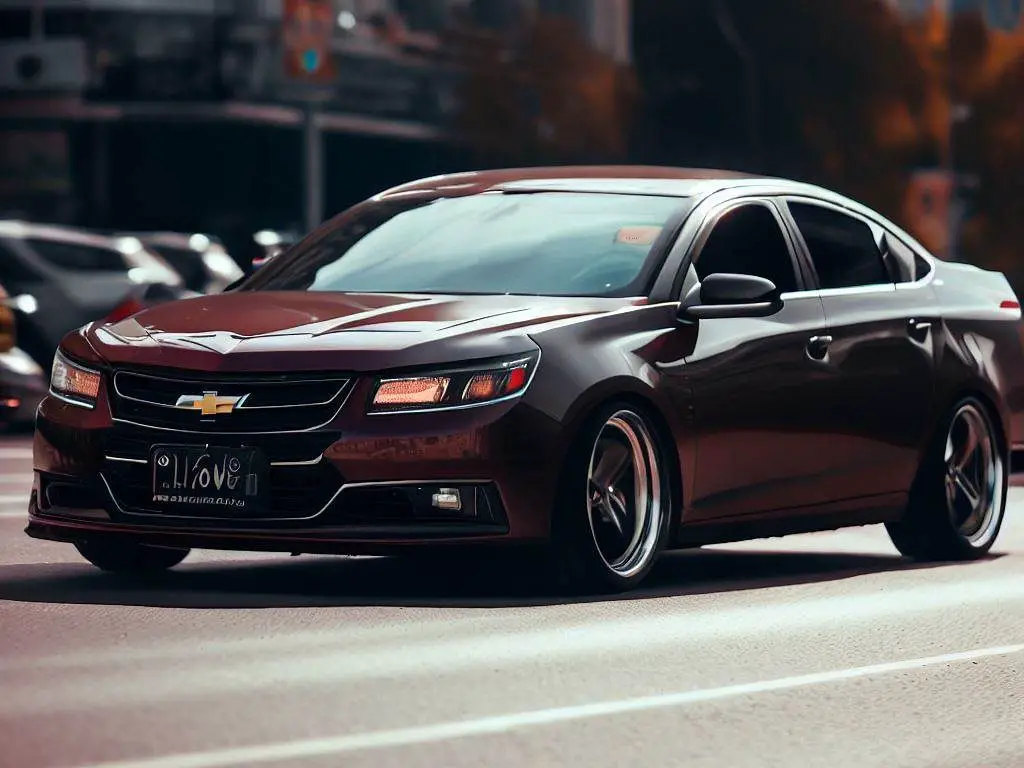 The best years for the Chevrolet Malibu are 2016-2020, 2013-2015, and 2009-2012, which offered a mix of reliability, performance, and value for car lovers. Here's a breakdown of these top-performing years:
| Year Range | Highlights |
| --- | --- |
| 2016-2020 | 9th generation Malibu with sleek design and improved fuel efficiency. Introduction of advanced safety features and updated infotainment systems. 2019 and 2020 models earned high overall ratings from U.S. News & World Report. |
| 2013-2015 | End of the 8th generation Malibu, with 2015 being a standout year. Improved reliability compared to earlier models. Introduction of the Eco trim and a new 2.5L four-cylinder engine. |
| 2009-2012 | 7th generation Malibu offering a comfortable ride and modern interior. 2012 model earned high overall ratings with few complaints. Offers a choice of three engine options, including a 2.4L four-cylinder and two V6 options. |
These years provide a solid selection for those looking to purchase a Chevrolet Malibu, offering a balance of performance, comfort, and reliability. It's important to research each specific model year for any known issues or recalls before making a decision.
Worst Years: 1997-2005, 2008, And 2011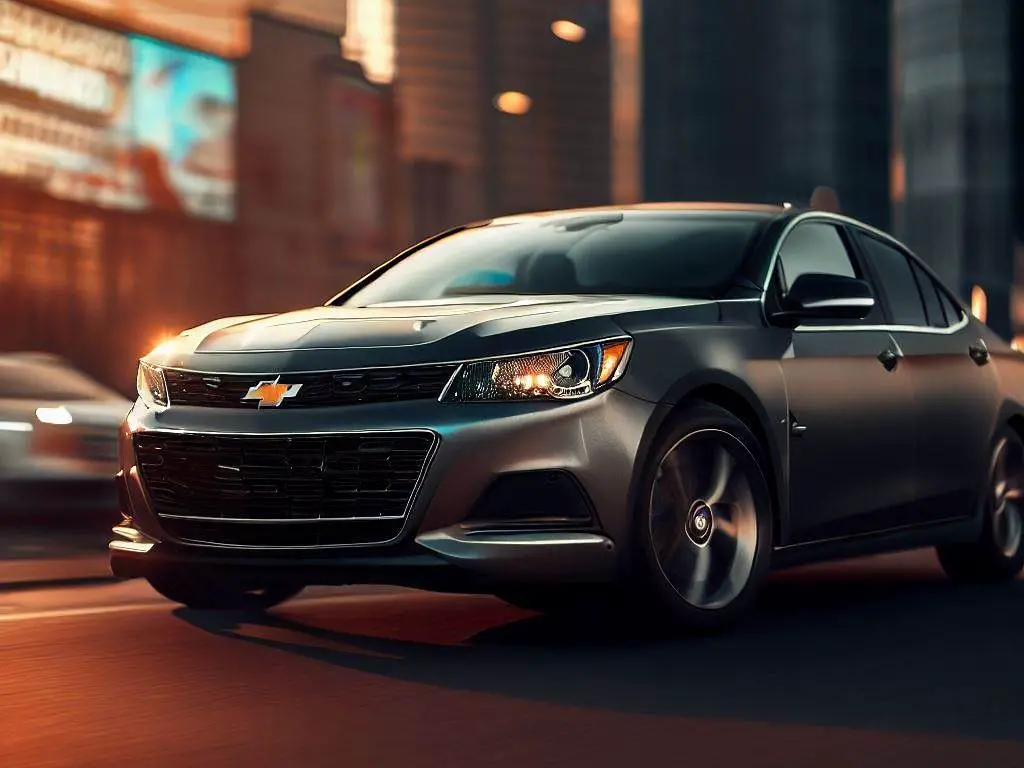 If you're looking to buy a used Chevy Malibu, it's essential to avoid the worst model years when it comes to reliability. The 1997-2005 models had various issues, including engine problems and transmission failures. In 2008, there were complaints of brake issues that led to costly repairs for drivers. Additionally, in 2011, car owners reported significant issues with the vehicle's power steering motor and electric power steering system. These problems resulted in numerous recalls by General Motors due to safety concerns. It is best to steer clear from these specific model years and instead opt for more reliable options like the 2016-2020 or even older versions like 2009-2012 Chevy Malibu models which have fewer reported major issues according U.S.News & World Report ratings.
Factors That Affect The Reliability Of Chevrolet Malibu
Several factors can impact the reliability of a Chevy Malibu, including engine problems, recalls, owner complaints, model changes, and repair costs.
Engine Problems
One of the major factors that affect the reliability of Chevrolet Malibu is engine problems. Some models had issues with their engines, leading to costly repairs for car owners.
Other problematic years include 2008-09 model years which had similar issues. On top of this, some models had trouble with their 2.4-liter engine. It's crucial to research and avoid these specific model years when shopping for a used Chevy Malibu or considering purchasing a new one.
Recalls
It's important to note that recalls are a significant factor in the reliability of Chevy Malibus. The National Highway Traffic Safety Administration (NHTSA) issues recalls for safety-related defects or problems that could impact the performance of vehicles.
Some common Chevy Malibu recall issues include airbag malfunctions, electrical system faults, and check engine power defects. For example, in 2011, around 200,000 Chevy Malibus from 2004-2008 were recalled due to faulty wiring that caused brake lights and turn signals to malfunction.
Additionally, some models had fuel pump transmission failures leading to stalling while driving or not starting at all.
Owner Complaints
Another crucial factor to consider when choosing a Chevrolet Malibu is the number of owner complaints for each model year. Complaints can range from minor issues like faulty infotainment systems to more significant common problems such as engine and automatic transmission failures.
On the other hand, the 2012 Chevy Malibu received very high ratings overall with few owner complaints. Before purchasing any used car, potential owners should do their research and check consumer reviews and feedback on sites like Consumer Reports.
Model Changes
As with any car, the Chevy Malibu has undergone several changes over the years. Changes can range from minor updates to complete body and engine redesigns.
For example, in 2013, Chevrolet made significant upgrades to the Malibu's interior materials and design for a more upscale look.
Of course, not all model changes are positive. For instance, some drivers found that the newer-style wheels on later models tended to crack more easily than previous versions.
Repair Costs
Repair costs are one of the most significant factors to consider when buying a used Chevy Malibu. As with any car, repairs can add up quickly and become quite expensive.
For example, models from 2008 to 2012 were known for having engine problems that required expensive repairs. On the other hand, some of the newer models have lower maintenance costs and excellent reliability ratings.
In general, older cars tend to cost more in terms of repair and maintenance due to wear and tear over time.
How To Choose The Right Year For Your Chevrolet Malibu
To ensure that you're making an informed decision when purchasing a Chevrolet Malibu, be sure to consider factors such as your budget, essential features, mileage and condition of the car, advanced safety features and infotainment systems, fuel efficiency and research any known issues or recalls for the specific model year.
Set A Realistic Budget And Determine What Features Are Essential
When purchasing a Chevy Malibu, it's important to set a realistic budget and determine which features are essential. Consider the following:
Decide on a maximum amount of money you're willing to spend on your Chevy Malibu before looking at specific models.
Determine which features are necessary for your needs, such as advanced safety features or fuel efficiency.
Research the typical cost of maintenance and repairs for Chevy Malibus to ensure that you can afford any necessary upkeep.
Compare prices of used Chevy Malibus to get the best deal.
By setting a budget and knowing which features you need, you can narrow down your search and find the perfect Chevy Malibu for your lifestyle. Don't forget to consider important factors like reliability and resale value when making your decision.
Consider The Size, Style, And Technology Options That Fit Your Lifestyle
When it comes to choosing a Chevrolet Malibu that fits your needs, it's important to take into account the size, style, and technology features that work best  Chevrolet for you. Here are some things to consider:
Size: Do you need a spacious interior or trunk space? Are you looking for a car that is easy to maneuver through tight spaces or one that can handle rough terrain?
Style: What aesthetic do you prefer? Is a sporty or sleek look important to you? Do you want a car with modern styling or classic appeal?
Technology: Are advanced safety features like blind spot monitoring and lane departure warnings important to you? Do you want an infotainment system with touchscreen display and smartphone integration? Are fuel efficiency and eco-friendliness top priority?
Taking these factors into consideration can help make your decision easier when choosing the right year and model of Chevrolet Malibu for your lifestyle. Whether it's a newer model with all the latest tech features or an older one with more classic appeal, finding the right fit is key.
Look this similar model cars:
Chevrolet Silverado 2500HD Best and Worst Years
Chevrolet Silverado 3500HD Best and Worst Years
Check The Car's Mileage And Overall Condition To Ensure It's In Good Working Order
When considering a used Chevy Malibu, it's essential to inspect the car's mileage and overall condition. Here are some tips on what to look for:
Check the odometer reading to determine how many miles the car has been driven. A lower mileage is typically better, but also consider the age of the car and how it was driven.
Look for signs of wear and tear such as worn tires, scratches, dents, and rust. These can indicate how well the previous owner maintained the car.
Test drive the car to check for any unusual noises or vibrations while driving.
Check all of the car's systems including brakes, suspension, steering, and air conditioning to make sure they are functioning properly.
Have a trusted mechanic examine the car before making a purchase. This can uncover any hidden problems that may not be visible during a regular inspection.
Buying a used Chevy Malibu can save you money upfront, but it's important to ensure that you're getting a reliable vehicle that will last long-term. By inspecting the car's mileage and overall condition thoroughly, you can make an informed decision about whether it's worth your investment.
Look For Features Such As Advanced Safety Features, Infotainment Systems, And Fuel Efficiency
When choosing a Chevy Malibu, it's important to consider the features that will make your driving experience safer and more enjoyable. Here are some features to look out for:
Advanced safety features: Many newer Chevy Malibu models come equipped with advanced safety features like blind-spot monitoring, lane departure warning, and automatic emergency braking. These can help you avoid accidents on the road and keep you and your passengers safe.
Infotainment systems: The infotainment system in your car is essentially the hub of all your entertainment and navigation needs. Look for models that offer Apple CarPlay or Android Auto integration, so you can easily connect your smartphone to the car's system.
Fuel efficiency: With gas prices constantly fluctuating, fuel efficiency is becoming an increasingly important factor when looking for a new car. Newer Chevy Malibu models typically have better fuel efficiency ratings than older ones, so look for a model with excellent gas mileage to save money in the long run.
By keeping these features in mind when shopping for a Chevy Malibu, you'll find a model that meets all your needs while also being reliable and durable.
Research The Specific Model Year For Any Known Issues Or Recalls
It's important to do your research before purchasing a Chevrolet Malibu. Here are some steps to follow when researching specific model years for any known issues or recalls:
Check the National Highway Traffic Safety Administration (NHTSA) website for any recalls on the specific year and model of the Chevy Malibu you're interested in buying.
Look up consumer reviews and complaints about that year's model on websites like Edmunds or Consumer Reports.
Investigate any common issues reported by other Chevy Malibu owners with the same year and model.
Take note of any major changes made to that year's Malibu model, as it could potentially affect its reliability.
Consider having a pre – purchase inspection done by a trusted mechanic to ensure the car is in good condition before making a purchase.
By taking these steps, you can make an informed decision about which year and model of Chevy Malibu is right for you based on its reliability and safety ratings.
Conclusion: Make An Informed Decision When Choosing A Chevrolet Malibu By Considering The Best And Worst Years, As Well As The Factors That Affect Reliability, Before Making A Purchase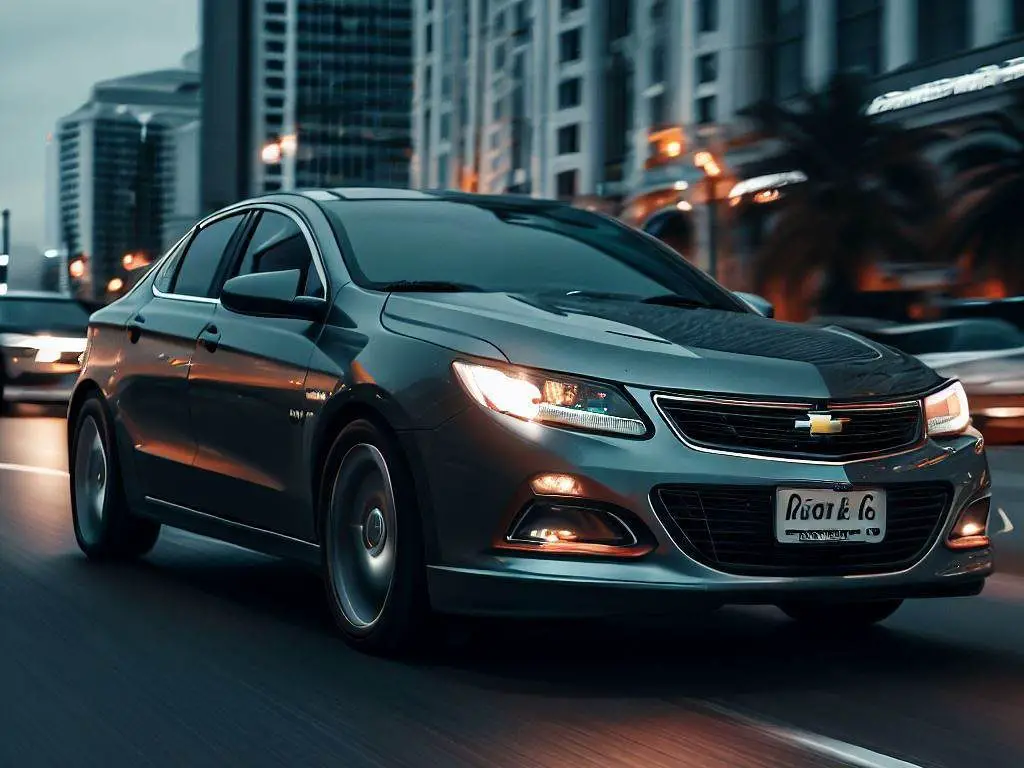 Related article: Chevrolet Spark Best and Worst Years
In conclusion, the Chevrolet Malibu has had its highs and lows in terms of model years. It's important to do your research and consider factors such as engine problems, recalls, and repair costs before making a purchase.
The best years include 2016 to 2020 Malibu, 2013 to 2015 Malibu, and 2009 Chevy Malibu to 2012 Chevy Malibu. Be cautious of the worst years which are 1997-2005, 2008 Malibu to 2020 Malibu, and 2011 Malibu.
FAQs:
1. What are the best years for Chevrolet Malibu?
The best model years for Chevrolet Malibu are 2014 through 2016, as they come with good fuel economy and a comfortable ride quality. Additionally, advanced features such as a touchscreen infotainment system and forward collision warning make these particular models stand out from previous iterations.
2. Which years should I avoid when considering purchasing a Chevrolet Malibu?
If you're looking to buy a used or pre-owned Chevy Malibu, it's best to steer clear of the earlier models such as those produced from 2007 to 2010 Chevy Malibu due to reports of reliability issues including engine problems and electrical malfunctions that could be cause for concern.
3. Are there any common issues that affect newer models of the Chevy Malibu?
While most newer models have proven reliable overall, some drivers report concerns around transmission performance in certain instances, especially in cases where vehicles have been driven particularly aggressively or over long timespan periods without proper maintenance.
4. How can I ensure my Chevy Malibu stays running smoothly?
Regular maintenance brings along numerous benefits including increased longevity of your vehicle while ensuring both major mechanical parts & minor components remain properly lubricated & functioning optimally . It is important that you keep up on things like oil changes, tire rotations/changes , brake services etc so it remains running efficiently over time while minimizing unexpected repair costs associated with neglecting small details which can quickly add up overtime if left unchecked. Regularly consulting manufacturer guidelines also provides additional insight into what preventative measures may need applying based upon driving habits/conditions under normal circumstances – keeping you ahead curve while avoiding costly repairs down road!
| | |
| --- | --- |
| Question | Answer |
| What are the best years for Chevy Malibu? |  According to automotive experts, the best years for Chevy Malibu are 2016, 2021, and recent model years that have improved safety features. |
| What is Chevy Malibu? |  Chevy Malibu is a mid-size car produced by General Motors under the brand Chevrolet. |
| What are the years for the Chevy Malibu? |  The Chevrolet Malibu was first introduced in 1964 and has been in production ever since. Through the years, there have been numerous models and generations released, with the latest model years being 2021 and onwards. |
| What are the years to avoid for Chevy Malibu? |  The Chevy Malibu had some model years that are prone to mechanical and electrical problems, the worst years for the Chevy Malibu are 2004, 2007, and 2010. |
| What are the common problems of Chevy Malibu? |  The common problems of Chevy Malibu include issues with the engine, powertrain, Passlock sensor, and electrical problems. |
| What is the repair cost for Chevy Malibu? |  The repair cost for Chevy Malibu varies depending on the model year, mileage, and type of repair needed. However, the estimated repair cost for Chevy Malibu is $526 per year, according to RepairPal. |
| What is the cabin and legroom size of Chevy Malibu? |  The cabin and legroom size of Chevy Malibu is spacious enough to accommodate five passengers with a rear seating area boasting heated seats. The six-speed automatic transmission and V6 engine make this vehicle a comfortable mid-size car for drivers on the road. |
| Is Passlock sensor an issue for Chevy Malibu? |  The Passlock sensor is prone to failure in some models and years of the Chevy Malibu. Symptoms of a failing Passlock sensor can include the inability of the car to start or sudden engine stalling. It is essential to have any Passlock sensor issue resolved as soon as possible. |
| What makes the Chevy Malibu lineup attractive? |  The Chevy Malibu lineup is attractive because it is a mid-size car known for its smooth ride, spacious cabin, and improved safety features. Moreover, the Chevy Malibu is budget-friendly, fuel-efficient, and offers a comfortable driving experience. |
| How to determine the best-used Chevrolet Malibu? |  To determine the best-used Chevrolet Malibu, you should do extensive research on the car's model year, mileage, repair history, and general condition. It is also crucial to take the vehicle for a thorough inspection by a qualified mechanic. |