Audi A7 Best and Worst Years (Quick Facts!)
Nobody could have predicted the Mercedes-Benz CLS's meteoric rise to success during the ensuing years when it was first introduced in 2004.
But, someone was closely observing the increasing sales the car was generating from behind. So, when the time was right, they moved, shocking the world in 2011 with the release of the svelte Audi A7 Sportback. It was biblical.
The vehicle paid homage to the stylish 100 Coupe built in the early 1970s, but it was substantially larger, masking its bulkiness quite deftly in its appearance while preserving the remarkable depth and elegance of the brand.
Are you an Audi Fan? Maybe you like this article: reliable Audi cars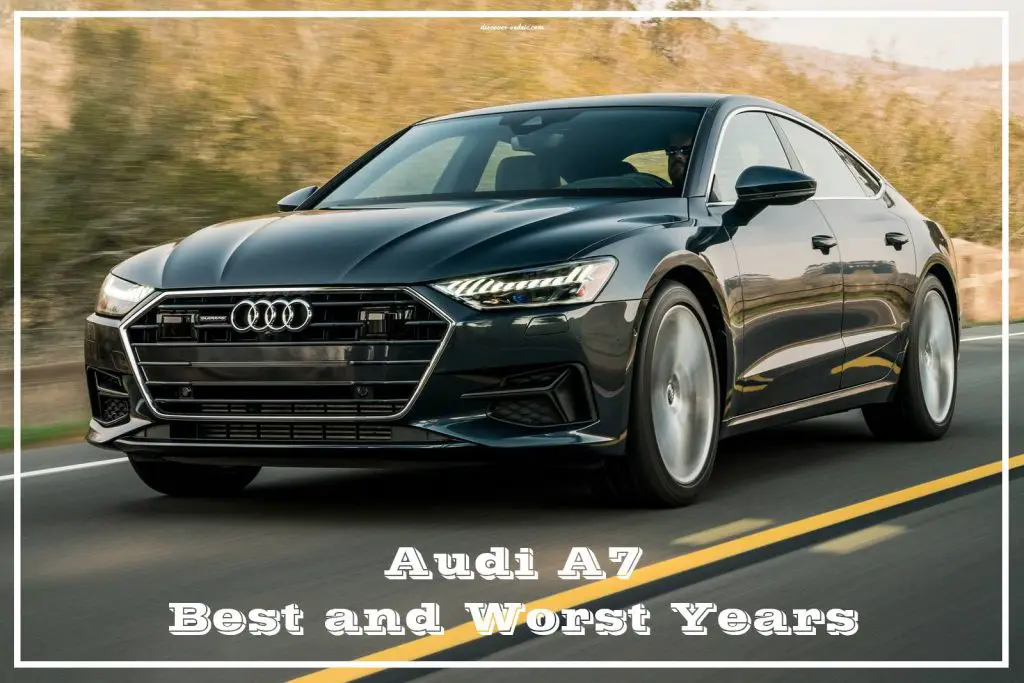 VIDEO: 2016 Audi A7 Quattro Prestige 3.0 V6
Audi A7 Best and Worst Years
The finest year for the Audi A7, according to Carshtuff, is 2017. Audiworld asserts that models from 2012 to 2015 are the same and advises searching for one with low mileage, complete service records, a clean Carfax, and a CPO. According to Money Inc., the best five Audi A7 models produced are from 2012 to 2015. Finally, Lemonbin offers a first-person account of his two years as an Audi A7 owner. According to com's reliability ratings by model generation, 2012 shows that the model has received favorable evaluations.
Check these out
Audi A8 Best and Worst Years (Quick Facts!)
Audi Q3 Best and Worst Years (Quick Facts!)
Top 5 Models of Audi A7
2012 Audi A7
The first vehicle in its lineup to hit the market was the 2012 Audi A7. Due to its lower-slung rear, the vehicle was referred to as a Sportback. It also had a novel 5-door body style that exuded an aura of robust performance.
This was ascribed to its pronounced wheel arches and standard eighteen-inch wheels.
In addition, it used an innovative Audi all-wheel drive system called Quattro, which, combined with electronic stability software, gave the vehicle a sports car-like handling characteristic.
Moreover, the entry-level model had a supercharged, 3-L direct-injection V6 engine.
The engine could sprint from 0-60 mph in just 5.4 seconds, producing an astonishing 310 horsepower and 325 lb-ft of torque. A Tiptronic eight-speed automatic transmission was also connected to the economic engine.
The Premium, Premium Plus, and Prestige trim levels of the 2012 Audi A7 were offered for sale. The interior had four seats, a glass sunroof, three climate zones, automated Xenon headlamps, and cruise control as standard equipment.
2013 Audi A7
The 2013 Audi A7 is most likely the sexiest model in a lineup that combines sedans and sports cars. The A6, from which it drew its instrument panel, mechanical layout, and most of its feature set, is visible when looking at the car from the front.
On the other hand, the back has a large door that leads to a vast but shallow cargo floor beneath the mild, curved ceiling. It has a grand touring sports car-like appearance but is more beneficial.
With the seats down, the glass's slope restricts its capacity, but plenty of space remains. The 2013 Audi A7's ample power output of 310 horsepower and 325 pounds-feet of torque is provided by a 3-L turbocharged V6 engine (with integrated bright/stop technology).
It can accelerate from 0 to 60 mph in just 5.4 seconds and reach a top speed of 130 mph.
Its eight-speed automatic transmission and Quattro all-wheel drive to enable it to earn about 18 EPA city and 28 EPA highway mpg.
Adaptive cruise control, Bluetooth hands-free phone capabilities, keyless entry, heated steering wheel, tri-zone climate control, LED daytime running lights, and a sunroof were some of the standard features. Other features included:
Power-folding exterior mirrors.
Heated rear seats.
A power driver's seat.
Heated rear seats.
In addition, the vehicle has electronic stability control, traction control, anti-lock brakes, enhanced airbags, blind spot monitoring, and brake assist.
Audi A7 2014 Values
The 2014 Audi A7 featured the most modern look to date. Her 3-L turbocharged V6 engine (with smart/stop technology) from the manufacturer allowed her to maintain the 310 horsepower and 325 pounds-feet of torque she produced.
For customers wanting greater fuel efficiency, it also provided the option of a 3-L turbocharged V6 TDI engine, which could produce 240 hp.
Depending on the engine choice, its Quattro AWD was linked to an eight-speed automatic transmission to reach an estimated EPA range of 38 mpg on the highway and 18 mpg in the city.
Adaptive cruise control, heated rear seats, keyless entry, heated steering wheel, tri-zone climate control, LED daytime running lights, and a sunroof were some of the standard features. Other features included:
Power-folding exterior mirrors.
Heated rear seats.
A power driver's seat.
Heated rear seats.
In addition, the vehicle had electronic stability control (ESC), traction control, anti-lock brakes, enhanced airbags, blind spot monitoring (BSM), and brake assist (BA) for safety (TCS).
2015 Audi A7
The 2015 Audi A7 was a vehicle to brag about, with more sophisticated equipment and an accented look. It had an excellent EPA rating of 29 miles per gallon for such a little car with a gasoline-powered A7 3-T engine.
It could accelerate from a complete stop to 60 mph in precisely 5.5 seconds, pushing the passengers back into the leather-trimmed, high-end bucket seats.
Due to the additional seat in the middle, it could carry up to five passengers as opposed to the four that the versions from the previous year could only hold.
The engine, which was robust and highly efficient, could produce 310 hp while getting astonishingly good fuel economy.
Although small, the cabin was pleasant and had a top-of-the-line audio system, a touchscreen master computer with GPS functionality, rolling Wi-Fi, and alloy trim, in addition to the many other opulent features that are characteristic of Audi.
Audi's 2016 A7
Audi updated the A7 for the 2016 model, making it one of the best in the product range, similar to how they did with the S6 and A6. The renovation included a more modern front end with thinner LED headlights and a subtler grille.
In addition, to give the rear lights a more angular and horizontal appearance, they were redesigned. The 3-L V6 TDI diesel engine produces 240 horsepower and 428 lb-feet of torque, and the 3-L V6 TFSI supercharged gasoline engine produces 330 hp and 325 lb-ft of torque, were the two available engines for the US market.
Both times, they came with an 8-speed automatic transmission made by ZF and Quattro AWD. The vehicle had two trim levels and could seat up to five passengers.
In addition to the standard features found in the previous A7 models, the base trim level included automated wipers, a powered liftgate, LED taillamps, LED daytime running lights, bi-xenon headlamps, a collision mitigation system, the Audi Drive Select system, 19-inch wheels, and an auto-dim rearview mirror.
Learn more about this topic Audi Q5 Best and Worst Years (Quick Facts!)
The Audi A6's Worst Years
To determine did some research on the most significant and worst A6 model years; we did s model year.
According to data from websites that collect input from automobile owners, 1999, 2005, and 2012 Audi A6 model years are the worst.
There were recalls to fix the engine problems with the 2012 Audi A6 model, notably, leaky fuel rails brought on by damaged fuel injectors.
Many Audi A6 owners complained in 2005 about issues with airbag recalls; here is one owner's experience:
"Takata recall: I phoned Audi twice; they informed me that they had to order the item and would call me to schedule an appointment to fix the airbag once they had it. I've been waiting for roughly six months. They have yet to respond to me.
Electrical issues with the 1999 A6 frequently resulted in fires starting within the vehicle. In addition, owners frequently reported seeing smoke coming from the vents followed by flames.
Despite Audi's investigations, the fire's origin remained unknown to many. However, one owner claimed that the fire service could locate the fire's source using a heat-sensing gadget in the fusebox behind the headlight switch.
How many miles should an Audi A6 get?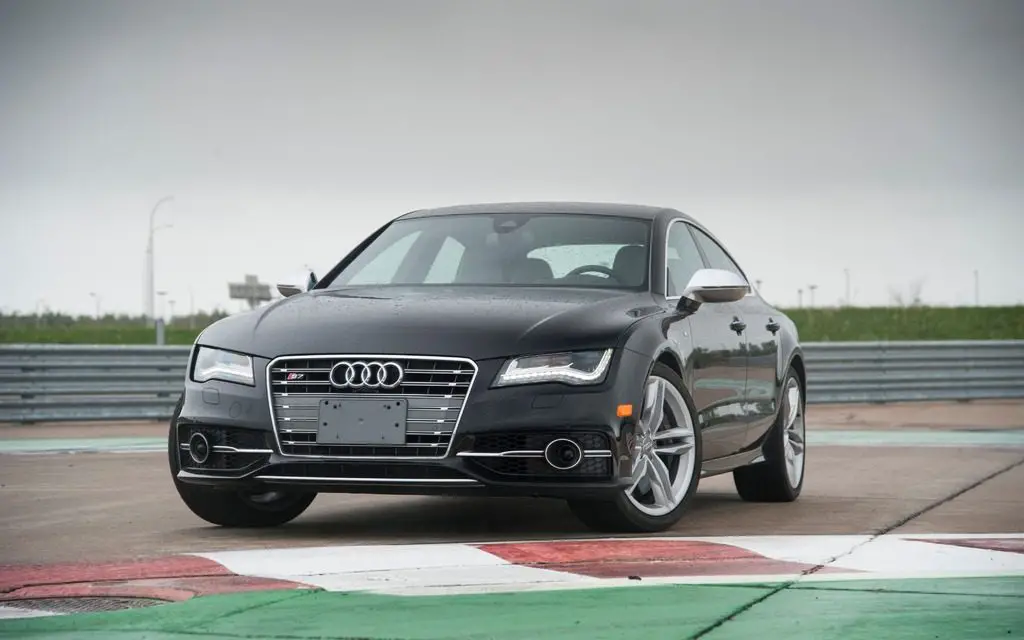 The parent company of Audi is the German automaker Volkswagen, and though neither brand is renowned for its dependability, it's safe to say that its vehicles are made to last.
In a recent Consumer Reports survey, Audi ranked 15th out of 28 auto brands for reliability, while Volkswagen came in at number 24.
There is much proof that an A6 can endure 200,000 miles, and you can even find a couple on used car websites close to the 250,000-mile threshold.
After putting on so many miles, dependability declines, and should one of the significant components, such as the engine or transmission, malfunction, the repair expenses would probably exceed the vehicle's value.
Repair expenses (including parts and labor) for premium European vehicles not covered by a guarantee can be very high.
The length of time your A6 will last depends on how well you take care of it, how you drive, and to some extent, luck.
Although these cars are undoubtedly designed for performance and speed, driving them at high speeds, like James Bond, can hasten wear and tear and reduce their lifespan.
If you stay away from these things, your Audi A6's lifespan will be shortened.
Utilizing durable components
servicing arrangements
standard oil changes
common vehicle washes
tire turning
driving fluidly
Audi provides a 4-year/50,000-mile powertrain and a 4-year/50,000-mile standard warranty.
What issues does the Audi A6 have?
Although the A6 is a fantastic all-around vehicle, it is not faultless.
Recalled Airbags
Over the years, there have been several airbag problems with the Audi A6 and numerous high-profile recalls, such as the infamous Takata recall that affected millions of vehicles.
The most recent airbag recall, made in response to a malfunctioning sensor that could prevent the passenger's airbag from deploying, affected A6s from 2012 to 2018.
Always check your vehicle's VIN on the NHTSA website to determine if it has been subject to a recall.
Room for Storage
The A6 has been criticized by the auto website Car and Driver for having little cubby storage space.
Oil Burning
Owners frequently complain about Audi vehicles using too much oil, and this isn't only true of the A6.
In other cases, there may be no mechanical issue with the car, and Audi has said in the past that high oil consumption is typical.
Nonetheless, defective piston rings are frequently to blame.
Audi offers a two-part oil consumption test to determine whether or not your oil usage is excessive.
The Audi A6: Is it Reliable?
Over the years, the Audi A6's reliability ratings could have been more consistent, occasionally below average.
Nevertheless, since 2016, the A6's reliability ratings have increased significantly. In addition, despite expensive repair costs, owner comment on reliability is generally favorable.
When people consider the most reliable automakers, Japanese names frequently come to mind.
Nevertheless, in recent years, German automaker Audi has increased its rankings and improved the dependability ratings on several vehicles, including the A6.
Consumer Reports data shows that the A6 has had an average reliability rating of 4/5 since 2016, whereas reliability ratings for the A6 previous to 2016 ranged from 2/5 to 3/5.
Although Audi has successfully fixed many of these problems, airbag recalls, technological hiccups, and oil consumption difficulties in previous years significantly negatively impacted dependability scores.
How Safe is an Audi A7?
The IIHS and NHTSA have given the Audi A7 exceptional safety ratings, with the former designating it as a Top Safety Pick.
The National Highway Traffic Safety Administration also gave it a 5-star rating. It received excellent ratings from the Euro NCAP for protecting adult and kid occupants and vulnerable road users.
It received a 5-star rating overall from the ANCAP. These findings indicate that the Audi A7 is a particular vehicle.
How Can You Tell Whether Something Is a Lemon?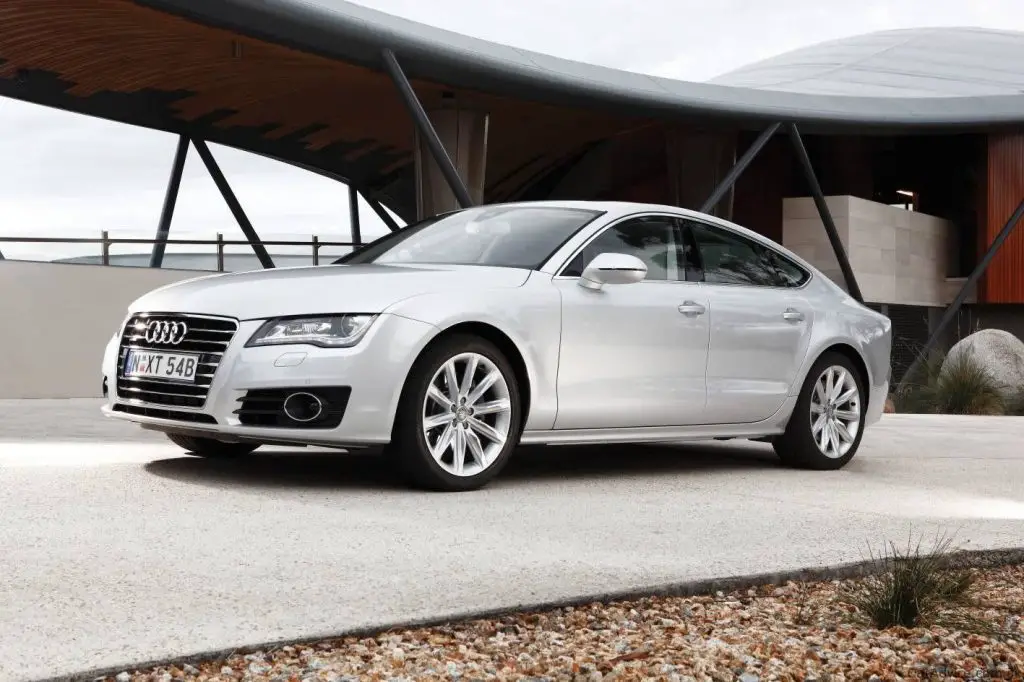 Purchase a vehicle history report.
There is no better initial step when purchasing a used car than to obtain a car history report. Two well-known services offer this information for little money: Anyone looking to purchase a used car will find the information provided by CarFax and AutoCheck extremely helpful.
The reports let you know the number of past owners, whether or not it had any accidents, how frequently it required maintenance, and the current title. The final section is among the most crucial since it contains the lemon label, which attests that the car followed the correct legal procedures to be designated as a lemon.
However, in some areas, dealers must inform a customer if the vehicle is a manufacturer buyback, which is a reliable way to determine whether a vehicle has a lemon title.
However, it is the responsibility of the buyer to conduct a thorough investigation into the vehicle's history. Therefore, consumers may need help if they accidentally purchase a secondhand lemon because they must inspect it first.
Owner Background
You can view the owner's history on the vehicle history report, which should indicate whether the manufacturer has purchased the vehicle back. While owners can claim a car is a lemon in a legal dispute and ask the automaker to buy back the problematic vehicle, that is a guaranteed technique to determine if the car was labeled a lemon.
You can also determine if the vehicle was sold or traded before it was given a lemon tag if the prior owner may have missed an issue. It also implies that the car's persistent issue must be apparent.
Repair Record
Look carefully at the vehicle's repair record and try to identify any recurring issues. Recurring problems in cars with lemon histories are simple to spot.
You can determine whether the issues with the car are minor wear and tear concerns, such as those with the clutch or brakes, or a more severe problem. Check to discover if the repairs were necessary or carried out even when the car was brand new.
It can assist in determining whether the car is a lemon or if an incident like a collision or modification caused a misdiagnosed issue.
Are the repairs significant or minor? A severe repair would deal with the drivetrain or suspension, whereas a superficial one would address non-driving-related issues like window or seat controls.
Severe repairs would be more challenging, but handling a car might not be a hassle if a car was considered a lemon for a less severe cause.
The report also shows whether repairs are being made at a dealership or a general shop. Like you would with any used car, examine the vehicle's general condition and health and determine whether routine maintenance has also been carried out.
This will assist you in deciding whether or not you should consider purchasing this car.
Inspection before purchase
Is the car still a good investment? You should get a pre-purchase inspection if the flaws are not too concerning or if you believe the automobile may have been incorrectly labeled as a lemon.
A mechanic can determine whether the problems are repairable and why the car was considered a lemon.
A technician can assist you in determining whether or not a recurring issue is indicative of more severe problems or worries about the quality of the vehicle.
Their satisfaction with the car might help determine if it is a worthwhile investment or a lost cause.
Audi A7 FAQ's
Which Audi A7 is the best to purchase?
Due to its balance of high performance and affordable operating costs, the Audi A7 Ultra is our favorite vehicle in the lineup. Moreover, the new seven-speed S tronic automatic gearbox is faster and smoother than the previous eight-speed CVT auto.
Which Audi A7 is the most trustworthy?
The Audi A7 had its greatest year in 2017. The car is reasonably priced and offers a ton of performance and luxury features. The older models with low mileage and good condition are hard to come by. For fans of the A7, 2017 is a popular option since it provides uncompromised dependability and performance.
Is the Audi A7 a trustworthy vehicle?
Comparing the 2023 A7 to other new automobiles, we anticipate it to be fairly reliable. This forecast is supported on information from comparable Audi models and the brand's past performance.
Which Audi A7 engine is the best?
We believe the 242bhp 2.0-liter gasoline engine achieves the finest balance between costs and performance (45 TFSI).
Is A7 superior to A6?
A powerful 335 horsepower motor with 369 lb-ft of torque powers the A7. The Audi A6, in contrast, has two engine choices: a basic 261-horsepower engine that generates 273 lb-ft of torque, and an optional 335-horsepower engine that generates 369 lb-ft of torque.