Audi A6 Best and Worst Years (Quick Facts!)
The 1994 model year saw the introduction of the luxury sports sedan, the Audi A6.
It has a potent engine, a tastefully furnished cabin, and a long list of state-of-the-art amenities.
This article will examine the best and worst years for the Audi A6 in more detail.
Are you an Audi Fan? Maybe you like this article: reliable Audi cars
VIDEO: 2017 Audi A6 Unboxing
Audi A6 Best and Worst Years
Depending on the source, there are different best and worst years for the Audi A6. Others claim that 2000 was the worst year because of numerous engine and transmission problems. Others advise staying away from 2019, 2013, 2012, and 2003. The years to purchase include 2023, 2022, 2020, 2018, 2017, and 2010, with some publications highlighting the 2017 model.
For further reading on this topic, check this out! Audi A7 Best and Worst Years (Quick Facts!)
Which years of the Audi A6 are the most dependable?
The Audi A6 can go up to 200,000 kilometers on average if adequately maintained. Some even have a 250,000-mile lifespan.
If you travel 12,000 miles a year on average, you may anticipate 16 years of dependable service before a major repair is necessary.
According to RepairPal, the Audi A6 has a 3.5 out of 5.0 reliability rating. So now let's examine the most dependable Audi A6.
2023 Audi A6
The 2023 Audi A6 offers composed handling, powerful engine choices, and an opulent interior.
With the newest technologies to increase your comfort and confidence on the road, it offers a great entertainment system that takes some getting used to.
Since there have not been any complaints, we may not know how good and reliable this car is as it's still very new.
Nonetheless, we're convinced that the 2023 model is a decent choice, given the tremendous advancements the automaker has made over the years.
2022 Audi A6
Another successful production in which the optional 10.1-inch touchscreen and the Virtual Cockpit digital instrument were made standard was the 2022 Audi A6.
Overall, it's a suitable luxury midsize car with a premium interior, excellent ride quality, and an exciting powertrain.
Because of its numerous driver assistance features, like parking sensors, adaptive cruise control, night vision aid, a rearview camera, and many more, it has high safety and dependability ratings.
2020 Audi A6
One of the most often utilized vehicles in its class is the 2020 Audi A6. In addition to having decent mileage, a stylish interior with plenty of space, cutting-edge technologies, and a powerful engine, this car boasts outstanding safety and dependability ratings.
The highly advanced driver assistance technologies in the 2020 version earned it the highest score from IIHS in each of the six crash tests.
It receives a 7.9 out of 10 rating from U.S. News and is ranked fourth among 11 luxury midsize automobiles.
2018 Audi A6
Other than airbag issues, the 2018 Audi A6 is another reliable used premium vehicle. It has a lavish cabin, three potent engines, and a ton of electronics.
In other words, this car was made to accommodate all kinds of drivers.
Also, you'll appreciate the car's outstanding safety features, fuel efficiency, and mileage.
Blind spot monitoring, lane-keep assistance, night vision aid, automatic emergency braking, a 360-degree parking camera, and other trustworthy driver assistance technologies are just a few examples.
J.D. Power gave the 2018 Audi A6 an excellent reliability rating of 82 out of 100.
2017 Audi A6
The 2017 Audi A6 is undoubtedly one of the most frequently used Audi A6s, with just three recalls after five years.
Purchasing this version gives you the best value for your money and the highest level of dependability.
The 2017 A6 outperforms its competitor's thanks to its exceptional performance, gorgeous design, and opulent features.
It is more economical to buy and maintain because of its excellent safety features and good fuel efficiency ratings.
If unsure, look at the 2017 Audi A6's remarkable reliability score of 85 out of 100 from J.D. Power.
2010 Audi A6
If you desire a secondhand automobile, the 2010 Audi A6 is another well-known model year you want to consider purchasing.
The 2010 Audi A6 is rated 2 out of 18 on U.S. News' list of luxury midsize cars for 2010, boasting a refined, roomy interior, good safety ratings, and strong engine choices.
The 2010 A6 receives a 3.5 out of 5-star rating on RepairPal. This merits placing it eighth among 30 luxury vehicles.
In comparison to the older third-generation A6 models, 2010 receives a minor facelift:
It's also important to note that some of the most miniature rusty vehicles are older Audi A6 models.
Learn more about these Models:
Audi A8 Best and Worst Years (Quick Facts!)
Audi Q3 Best and Worst Years (Quick Facts!)
Which Audi A6 model years ought to be avoided?
The vehicles on the list below underperformed because of several difficulties, including brake issues, engine troubles, and transmission failures.
For instance, the airbag was a problem in most Audi A6 vehicles described in this category.
The following years may be skipped if you want your used Audi A6 to run smoothly:
2019 Audi A6
In its class, the 2019 Audi A6 is not the sportiest vehicle. But it has a comfortable interior, a strong engine, good fuel efficiency, and assured handling.
Despite Audi's best efforts, the 2019 model of the A6 was plagued by numerous issues. So far, NHTSA has issued four recalls for the 2019 Audi A6.
The airbags, the electrical system, particularly the starter assembly, the instrument panel, and the fuel gauge were all the subjects of recalls.
In addition, problems with the digital display, burning oil, and vibration when braking have been reported.
2013 Audi A6
A comfortable executive vehicle focusing on comfort and ride quality is the 2023 Audi A6.
You should be aware of these issues before purchasing this car. Six recalls are included in the problems.
Most owners who purchased this car in 2012 or 2013 encountered problems in December 2015.
According to experts, the passenger airbags did not deploy in an accident, increasing the risk of injury for the occupants and leading to the issuance of this recall.
A fuel leak under the hood led to the subsequent recall, which was announced in September and increased the fire risk.
2012 Audi A6
According to the National Highway Traffic Safety Administration, 2012 could have been a better year for the A6 as eight recalls were issued for the car.
Only one month into 2012, experts discovered that the airbag didn't deploy properly, leading to a recall.
Drivers discovered that the vehicles' electric coolant pump overheated due to debris accumulating in the cooling system five years later, at which point a recall was also issued.
The 2003 Audi A6 had 17 problems in total, according to Repairpal. Among these, seven involved recalls.
Ng that the driver's side airbag may have faulty igniters and not deploy in the event of a crash; the first recall was issued in October 2002.
Experts learned that a potential electrical short could occur in the left dashboard of the vehicle; the following recall was issued in March 2004.
Other frequently encountered issues include oil leakage from the transmission output shaft seal, thermostat failure-related overheating, faulty digital instrument cluster displays, check engine light-related torque converter issues, and ABS light-related ABS control module issues.
2001 Audi A6
Another problematic vehicle that had seven recalls over the years was the 2001 Audi A6.
After experts discovered a problem with the vehicle's fuel gauge, one recall was issued in May 2001. It would give the impression that the fuel tank had enough fuel when it was empty.
A second recall was announced one month later. Again, the overlapping wiper blades of the car would tangle and stop operating.
Two years later, a second recall was made after auto experts discovered that the calculated vehicle's average load was more significant than the axle's permissible weight.
How Safe is an Audi A6?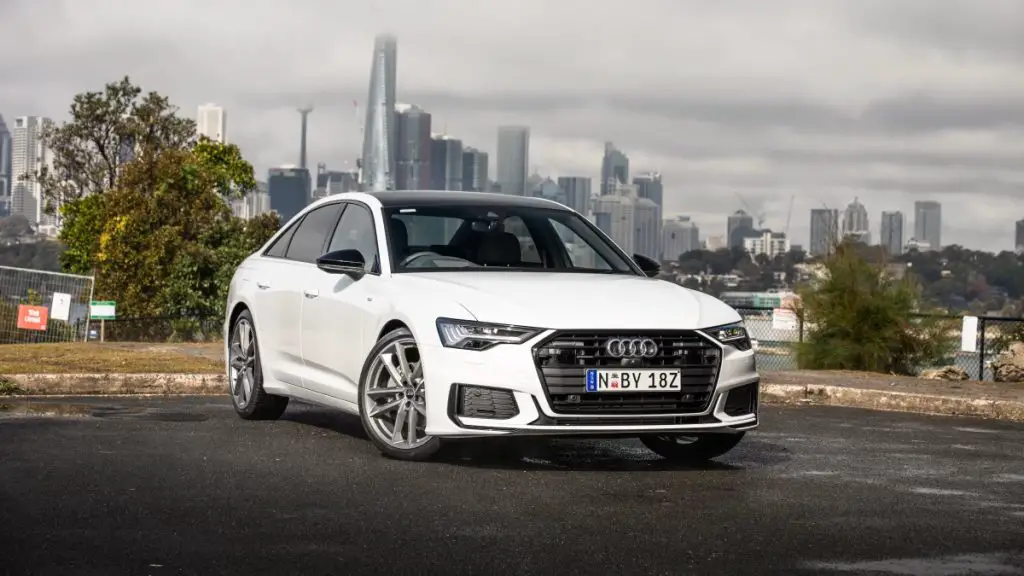 The IIHS and NHTSA have given the Audi A6 exceptional safety ratings, with the former designating it as a Top Safety Pick.
The National Highway Traffic Safety Administration also gave it a 5-star rating. In addition, it received excellent ratings from the Euro NCAP for protecting adult and kid occupants and vulnerable road users.
These findings indicate that the Audi A6 is a particular vehicle.
How Can You Tell Whether Something Is a Lemon?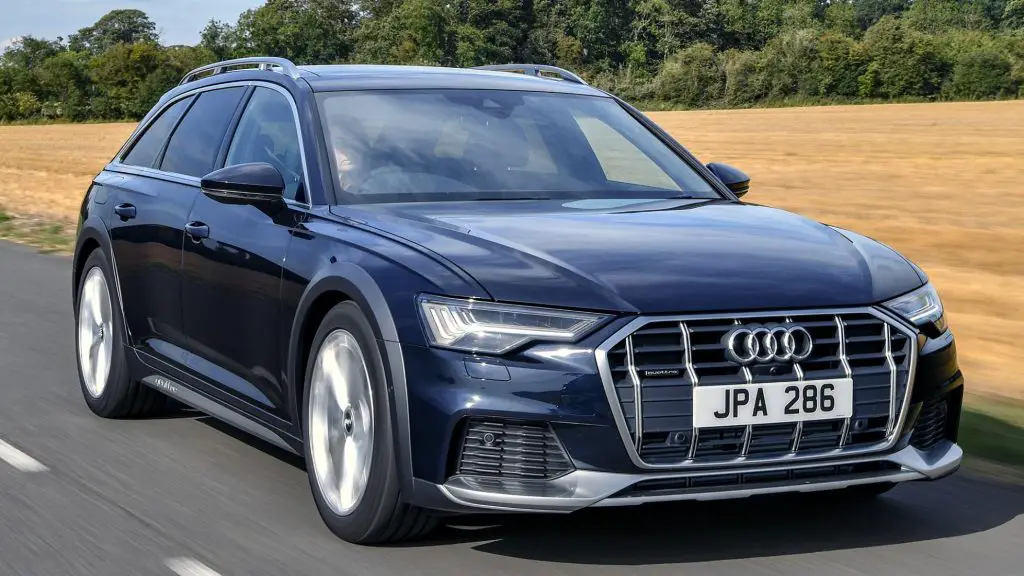 Purchase a vehicle history report.
There is no better initial step when purchasing a used car than to obtain a car history report. Two well-known services offer this information for little money: Anyone looking to purchase a used car will find the information provided by CarFax and AutoCheck extremely helpful.
The reports let you know the number of past owners, whether or not it had any accidents, how frequently it required maintenance, and the current title.
The final section is among the most crucial since it contains the lemon label, which attests that the car followed the correct legal procedures to be designated as a lemon.
However, in some areas, dealers must inform a customer if the vehicle is a manufacturer buyback, which is a reliable way to determine whether a vehicle has a lemon title. However, it is the responsibility of the buyer to conduct a thorough investigation into the vehicle's history.
Therefore, consumers may need help if they accidentally purchase a secondhand lemon because they must inspect it first.
Owner Background
You can view the owner's history on the vehicle history report, which should indicate whether the manufacturer has purchased the vehicle back.
While owners can claim a car is a lemon in a legal dispute and ask the automaker to buy back the problematic vehicle, that is a guaranteed technique to determine if the car was labeled a lemon.
You can also determine if the vehicle was sold or traded before it was given a lemon tag if the prior owner may have missed an issue. It also implies that the car's persistent issue must be apparent.
Repair Record
Look carefully at the vehicle's repair record and try to identify any recurring issues. Recurring problems in cars with lemon histories are simple to spot.
You can determine whether the issues with the car are minor wear and tear concerns, such as those with the clutch or brakes, or a more severe problem.
Check to discover if the repairs were necessary or carried out even when the car was brand new. It can assist in determining whether the car is a lemon or if an incident like a collision or modification caused a misdiagnosed issue.
Are the repairs significant or minor? A severe repair would deal with the drivetrain or suspension, whereas a superficial one would address non-driving-related issues like window or seat controls.
Severe repairs would be more challenging, but handling a car might not be a hassle if a car was considered a lemon for a less severe cause.
The report also shows whether repairs are being made at a dealership or a general shop. Like you would with any used car, examine the vehicle's general condition and health and determine whether routine maintenance has also been carried out.
This will assist you in deciding whether or not you should consider purchasing this car.
Inspection before purchase
Is the car still a good investment? You should get a pre-purchase inspection if the flaws are not too concerning or if you believe the automobile may have been incorrectly labeled as a lemon.
A mechanic can determine whether the problems are repairable and why the car was considered a lemon.
A technician can assist you in determining whether or not a recurring issue is indicative of more severe problems or worries about the quality of the vehicle.
Their satisfaction with the car might help determine if it is a worthwhile investment or a lost cause.
Audi A6 FAQ"s
The most dependable year of the Audi A6 is?
Although a more recent Audi A6 model has decent reliability, U.S. News claims that the 2010 model is the most trustworthy. This mid-size luxury vehicle is reasonably priced, costing around $13,000. For AWD variants, the 2010 Audi A6 comes standard with a turbocharged V6.
Which Audi A6 engine is the most dependable?
Choose an EA113 or Gen 3 EA888 engine for secondhand Audis with a 1.8T or 2.0T. VW owns Audi, therefore the two companies frequently employ the same engines. The 1.8-liter and 2.0-liter turbocharged four-cylinder engines are typically the most dependable, just like with pre-owned Volkswagens.
Are Audi A6 vehicles dependable?
Is the Audi A6 reliable in 2023? The projected dependability rating for the 2023 Audi A6 is 63 out of 100. A predicted reliability score from J.D. Power of 91 to 100 is regarded as the best, 81 to 90 as great, 70 to 80 as medium, and 0-69 as fair and below average.
The 2013 Audi A6's dependability.
Is the 2013 Audi A6 Reliable? The 2013 A6 received a 3.5 out of 5 reliability rating from J.D. Power. Although many vehicles in this class receive a score of four or five, it is still above average for the sector as a whole.
The best Audi A6 engine is…
engine fuel
The Audi RS6 Avant, which has approximately 600 bhp and sits at the top of the A6 range, can be compared to a supercar dressed in more practical clothing.