Kia Soul Best and Worst Years (Top Picks!)
The subcompact SUV market leader and toaster-shaped Kia Soul made its premiere at the 2008 Paris Motor Show. 
The Kia Soul, which is currently in its third generation, has won praise for its usefulness, roominess, and enjoyable driving characteristics.
The Kia Soul has received great accolades from JD Power for a number of years; it is now ranked second in their small SUV rankings, with most versions obtaining "Great" scores for quality & reliability, driving enjoyment, and dealership experience.
Continue reading our article if you want to discover which Kia Soul model years to buy and which to steer clear of.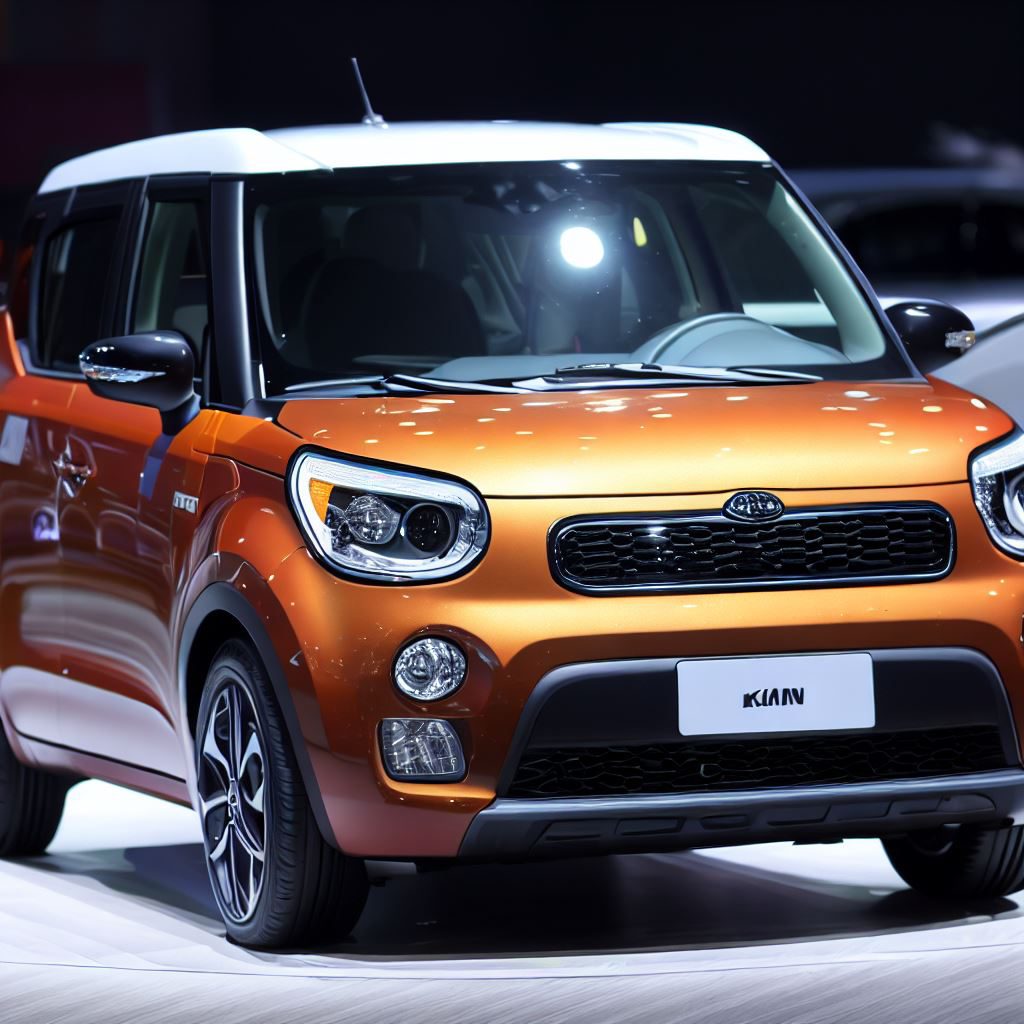 Kia Soul Best and Worst Years 
The search results indicate that the Kia Soul's top model years are usually regarded as 2010, 2011, 2018, 2019, 2021, and 2022. These years have earned excellent reviews for dependability and safety, and there have been very few difficulties reported.
The Kia Soul's worst model years are 2012, 2013, 2014, 2015, 2016, and 2017. These vehicles have experienced numerous problems, complaints, and recalls, including engine failure, electrical issues, airbag concerns, seat belt issues, light issues, and body/paint issues.
To make sure you are purchasing a dependable and well-equipped Kia Soul, it is crucial to conduct research on the particular model year and trim level you are interested in.
What Are The Kia Soul's Best Years?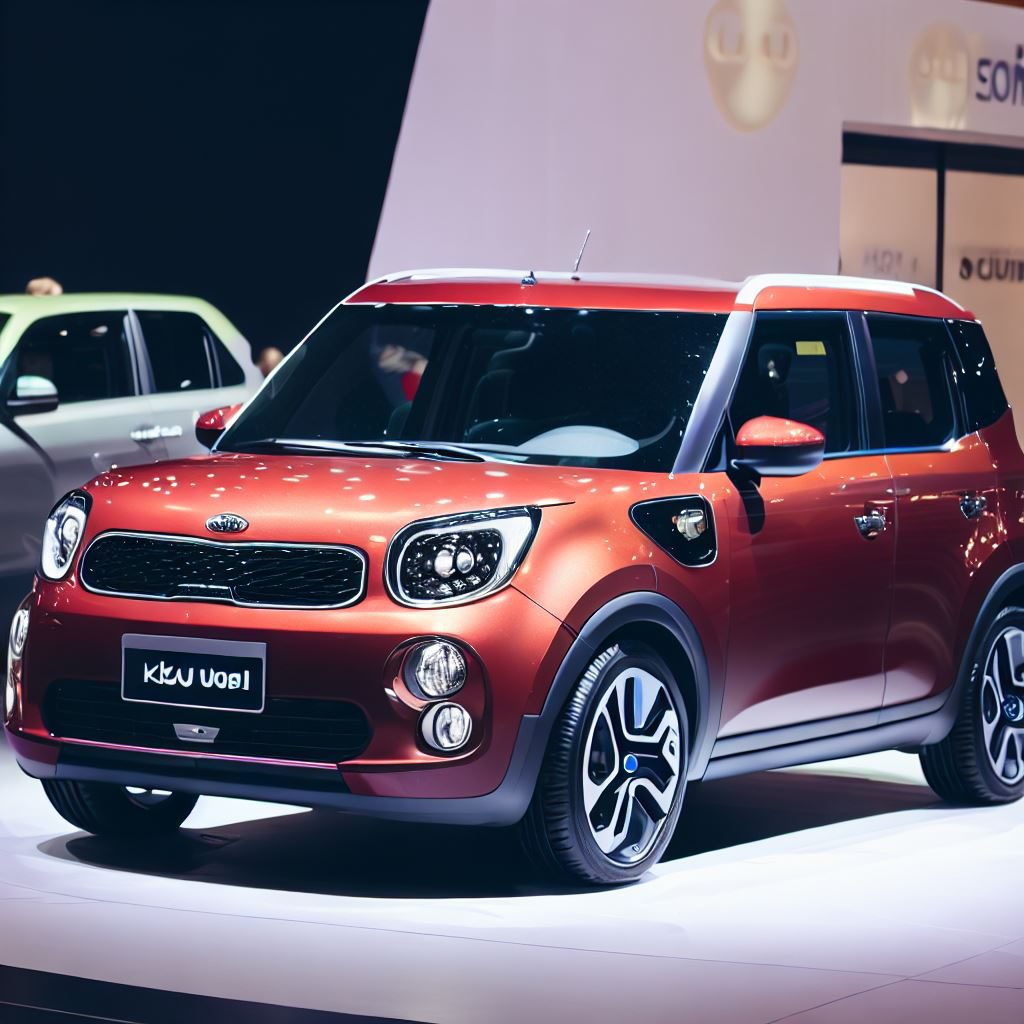 Overall assessments and reliability ratings for the Kia Soul have been favorable. Five models that stand out from the rest are listed below:
2010 Kia Soul
The 2010 Kia Soul was the motor that started it all in the US.
This specific model was viewed as a box-on-wheels hatchback with many conveniences (for its time), excellent customizability, and enough passenger room for a family of 4-5. It was arguably the most distinctive in terms of style. 
The 2010 Kia Soul is a fantastic alternative if you want the most sensible or economical option without a high chance of dependability problems. 
The 2010 Kia Soul, along with the 2021 and 2022 Kia Souls, achieved the highest Kelley Blue Book consumer rating (4.5 out of 5.0) of the five vehicles on this list.
According to information acquired by CarComplaints.com, the 2010 Kia Soul has only been the subject of 9 complaints in total, the most of them are related to transmission and engine issues.  
2018 Kia Soul
While maintaining the same quirky look as its predecessors, the 2018 Soul excels in terms of standard features.
The following is part of the base 2018 Soul's Convenience package:
Newest Android Auto and Apple CarPlay infotainment system from Kia
Temperature control that is automatic.
This vehicle's interior is more spacious, it received excellent results in crash tests, and the tech features are easy to use. 
If you want to take advantage of the most technologically advanced models without spending a lot of money, the 2018 Kia Soul is an interesting choice.
The 2018 Kia Soul, one of the five vehicles on this list, came in second overall among all vehicle review websites, earning ratings of 4.8 out of 5 stars from Edmunds, 4.4 out of 5 stars from Kelley Blue Book, and 84 out of 100 points from JD Power. 
According to information acquired from CarComplaints.com, the 2018 Kia Soul has only accumulated a total of 8 complaints, the majority of which are related to electrical and engine issues.  
Kia Soul for 2019
The 2019 Soul maintained the trend with small adjustments and upgrades that made sure buyers have the most recent in comfort and technology.
If you can afford the going prices on the used car market, the 2019 Kia Soul is the model year to purchase because it is built with a more elegant interior and better mobility.
The 2019 Kia Soul achieved the highest JD Power consumer rating (86/100) out of the five alternatives on this list, two points higher than the 2018 Kia Soul in second place and eight points higher than the 2010 Kia Soul. 
A 5-inch touchscreen, a rearview camera, and speech recognition features are included as standard equipment on the 2019 Kia Soul.
According to information acquired from CarComplaints.com, there have only been 8 complaints made about the 2019 Kia Soul, the majority of which are about electrical and brake issues.  
2021 Kia Soul
Even while boxy cars may not be as popular as they once were, especially given that its distinctive charm has been slightly abused over the years, you should still think about the feature-rich 2021 Kia Soul.
The 2021 Kia Soul maintains its extra-large interior, is easier to drive (beginner-friendly), and comes equipped with a ton of nice features for the price. 
The 2021 Kia Soul, along with the 2010 and 2022 models, achieved the highest Kelley Blue Book consumer rating (4.5 out of 5.0) of the five vehicles on this list.
Additionally, there have been a number of issues and concerns with the Kia Soul. The versions of the car that you should severly avoid are those that are listed below:
What Are The Kia Soul's Worst Years?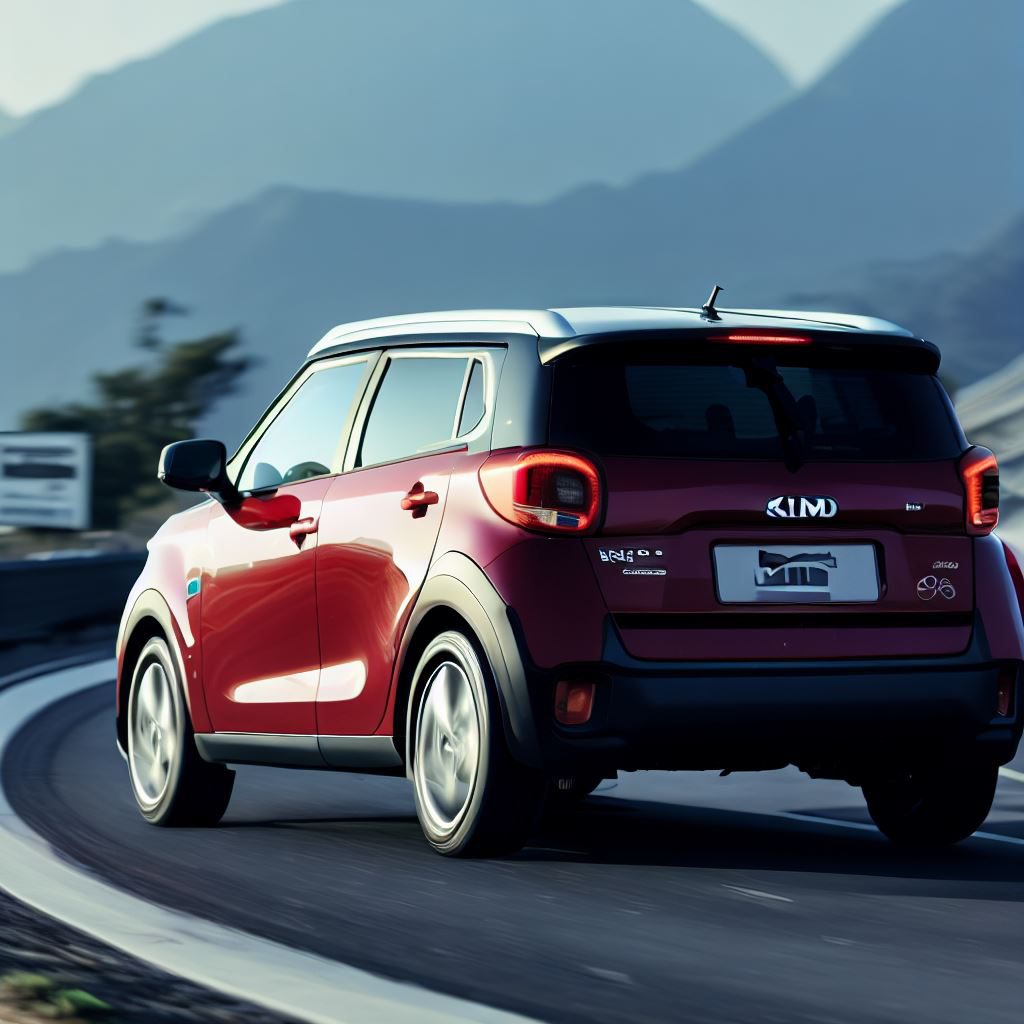 Additionally, there have been a number of issues and concerns with the Kia Soul. The versions of the car that you should severly avoid are those that are listed below:
Kia Soul 2012
Had it not been for the various grievances and problems reported by owners of this specific model, the 2012 Kia Soul would have been a fantastic car and the spiritual successor to the 2010 and 2011 Kia Soul models. 
In compared to its immediate competitors at the time, this model apparently featured small cargo spaces and was extremely noisy (even during motorway travels). 
According to information gathered from CarComplaints.com and CarPoblemZoo.com, the 2012 Kia Soul was the subject of a total of 66 complaints and 421 problems.
Kia Soul (2014)
Due to complaints from certain owners about the ride and drive of the 2014 Kia Soul, it is regarded as one of the most problematic model years of the entire vehicle range.
The main drawbacks for this particular model year are the rough ride quality (caused by the larger wheels) and the high cost of add-ons or desirable technology packages. 
According to information gathered from CarComplaints.com and CarPoblemZoo.com, a total of 77 complaints and 892 problems were reported for the 2014 Kia Soul. 
Kia Soul 2015
The 2015 Kia Soul performed similarly to its predecessor, but this time, fuel efficiency was a bigger issue, with a model-specific average of 26 mpg.
Other drawbacks of the Kia Soul include an uncomfortable ride (again, due to larger wheel sizes), as well as pricey add-ons and equipment that are not standard on the base model. 
According to statistics gathered from CarComplaints.com and CarPoblemZoo.com, a total of 61 complaints and 744 problems were reported for the 2015 Kia Soul.
How Safe is Kia Soul?
Here is what we know about the safety of the Kia Soul based on the search results:
The Insurance Institute for Highway Safety (IIHS) gave the 2022 Kia Soul "Good" ratings in the majority of categories, including small overlap front for the driver and passenger, side, roof strength, and head restraints and seats.
The National Highway Traffic Safety Administration (NHTSA) gave the 2023 Kia Soul a 4 star overall safety rating, with 4 stars for frontal crash and rollover and 5 stars for side crash.
The 2018 and 2019 models of the Kia Soul got Top Safety Pick+ ratings from the IIHS, and the vehicle has previously received good safety ratings.
The Kia Soul comes equipped with a number of safety technologies, including as lane departure warning, automated emergency braking, forward collision warning, and lane keep assist.
In conclusion, the IIHS and NHTSA have given the Kia Soul favorable safety ratings, among other sources. The car contains a number of safety features that can help avoid accidents and safeguard occupants in the case of one. It is significant to remember that safety ratings are predicated on particular model years and may change depending on the kind of crash test used.
Reliability of Kia Soul
Based on the search results, the Kia Soul's dependability seems to be inconsistent. Despite the car's reputation for dependability, there have been numerous problems, complaints, and recalls for several model years. The most dependable Kia Soul years are widely regarded as being 2010, 2011, 2018, and 2019, whereas the models from 2012 to 2017 and those from 2020 to 2021 have seen more problems. Before making a purchase, it's crucial to look into the reliability ratings of particular model years. Regular maintenance, such as oil changes every 7,500 miles, can also increase a vehicle's longevity.
Tips to Maintain your Kia Soul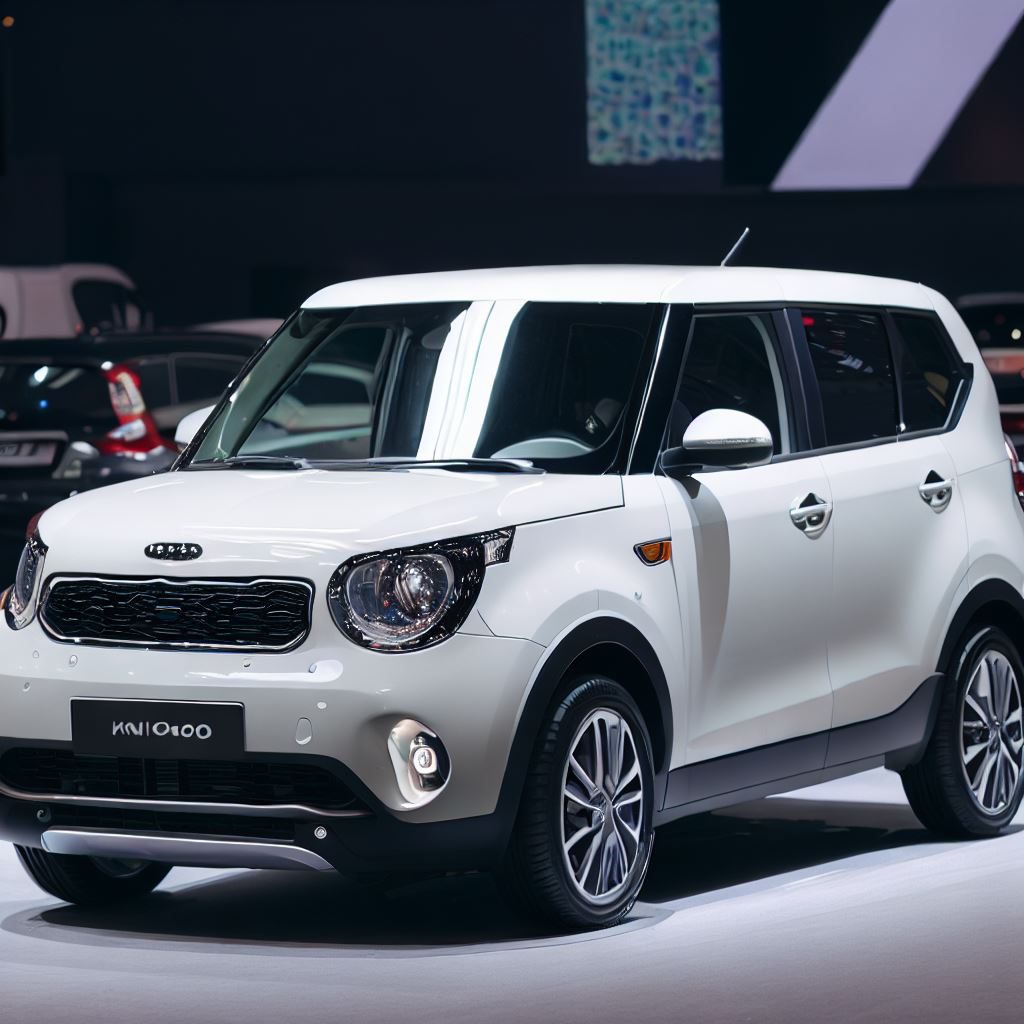 Based on the search results, here are some recommendations for maintaining your Kia Soul:
Maintain your Kia Soul according to the suggested maintenance schedule, which calls for frequent coolant, air filter, and oil changes.
Every 7,500 miles or once a year, or at other suggested intervals, the oil should be changed.
To guarantee even wear, rotate your tires every 7,500 miles.
Oil filter replacement every 7,500 miles
Every 30,000 miles, change the air filter.
Regularly check the battery to make sure it is operating properly.
To increase fuel efficiency and prevent uneven tire wear, keep your tires inflated to the recommended pressure.
Regularly check the levels of the fluids, such as the oil, brake fluid, power steering fluid, and coolant.
Maintaining a clean interior and exterior will help keep dirt and other debris from building up and harming your car.
To keep your Kia Soul in good shape and to avoid expensive repairs, adhere to the suggested maintenance program.
You can make sure that your Kia Soul runs well and lasts for many years by paying attention to the advice in this article. The secret to avoiding expensive repairs and maintaining the condition of your car is routine maintenance.
How Can You Tell Whether Something Is a Lemon?
Purchase a vehicle history report.
There is no better initial step when purchasing a used car than to obtain a car history report. Two well-known services offer this information for little money: Anyone looking to purchase a used car will find the information provided by CarFax and AutoCheck extremely helpful. 
The reports let you know the number of past owners, whether or not it had any accidents, how frequently it required maintenance, and the current title. The final section is among the most crucial since it contains the lemon label, which attests that the car followed the correct legal procedures to be designated as a lemon.
However, in some areas, dealers must inform a customer if the vehicle is a manufacturer buyback, which is a reliable way to determine whether a vehicle has a lemon title. 
However, it is the responsibility of the buyer to conduct a thorough investigation into the vehicle's history. Therefore, consumers may need help if they accidentally purchase a secondhand lemon because they must inspect it first.
Owner Background
You can view the owner's history on the vehicle history report, which should indicate whether the manufacturer has purchased the vehicle back. 
While owners can claim a car is a lemon in a legal dispute and ask the automaker to buy back the problematic vehicle, that is a guaranteed technique to determine if the car was labeled a lemon.
 You can also determine if the vehicle was sold or traded before it was given a lemon tag if the prior owner may have missed an issue. It also implies that the car's persistent issue must be apparent.
Repair Record
Look carefully at the vehicle's repair record and try to identify any recurring issues. Recurring problems in cars with lemon histories are simple to spot. You can determine whether the issues with the car are minor wear and tear concerns, such as those with the clutch or brakes, or a more severe problem. 
Check to discover if the repairs were necessary or carried out even when the car was brand new. It can assist in determining whether the car is a lemon or if an incident like a collision or modification caused a misdiagnosed issue.
Are the repairs significant or minor? A severe repair would deal with the drivetrain or suspension, whereas a superficial one would address non-driving-related issues like window or seat controls. 
Severe repairs would be more challenging, but handling a car might not be a hassle if a car was considered a lemon for a less severe cause.
The report also shows whether repairs are being made at a dealership or a general shop. Like you would with any used car, examine the vehicle's general condition and health and determine whether routine maintenance has also been carried out. 
This will assist you in deciding whether or not you should consider purchasing this car.
Inspection before purchase
Is the car still a good investment? You should get a pre-purchase inspection if the flaws are not too concerning or if you believe the automobile may have been incorrectly labeled as a lemon. 
A mechanic can determine whether the problems are repairable and why the car was considered a lemon. 
A technician can assist you in determining whether or not a recurring issue is indicative of more severe problems or worries about the quality of the vehicle.
Their satisfaction with the car might help determine if it is a worthwhile investment or a lost cause.
FAQ on Kia Soul Best and Worst Years
Which design works best for Kia Seltos?
Value for money purchases 1) the HTE basic variations in gasoline and diesel. 2) mid-range HTK plus gasoline & diesel models. 3) The top gasoline and diesel models, the HTX. 4) Although the top two types, the HTX plus and GTX plus, are the best, they are not the most economical.
What drawbacks exist with the Kia Seltos?
Positivity: 1. I don't think Seltos are equal to Tata or Mahindra in terms of safety. In such a high-end vehicle, having only 2 airbags (albeit the most recent versions have 4/6 airbags) is unacceptable. Additionally, poor build quality might practically follow you around when driving.
How long is a Kia Seltos expected to last?
200,000 miles
What caused the Kia Seltos to be recalled?
A select number of 2023 Soul, Sportage, and 2023–2024 Seltos vehicles are being recalled by Kia America, Inc. (Kia). There may be broken electrical components in the electronic controller for the idle stop and go oil pump assembly, which could lead to the pump overheating.
Which Seltos version offers the best value?
iMT Kia Seltos HTK Diesel
The Kia Seltos HTK Diesel iMT stands out as the top choice for a buyer who is value-conscious. Despite being the most affordable option, it does not skimp on necessary features.