How Long Do Toyota Yaris Last? [Answered]
Once upon a time, the Toyota Yaris reigned supreme among tiny cars.
Even though it was taken off the market in 2020, it was a great little car for those who live in the city and for new drivers just starting out.
The Yaris is easy on the wallet, provides excellent handling, and achieves the best fuel economy in its class; our only complaint is that it does not offer as many driver assistance systems as its competitors do.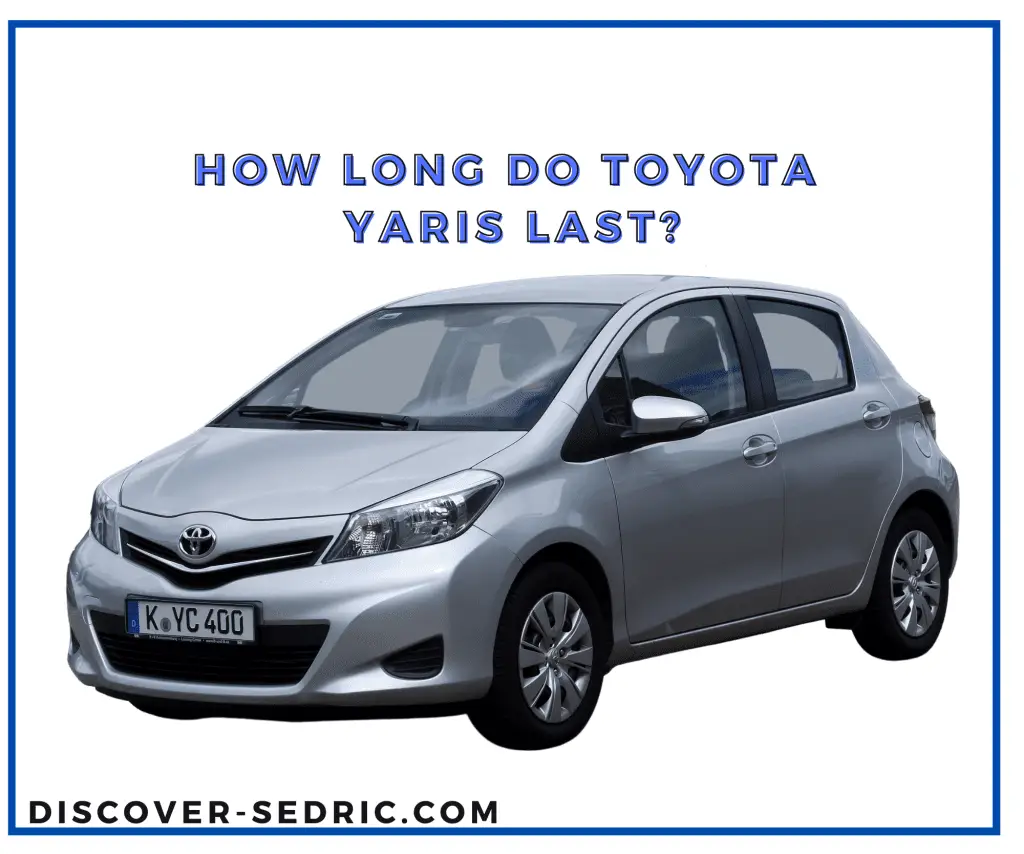 To know about how long do toyota yaris last, keep reading this article!
History of Toyota Yaris
Up to the year 2019, Toyota has used the Yaris nameplate on export versions of a variety of models that were sold in the Japanese market.
Prior to the year 2005, certain markets had received the same vehicles under the Toyota Echo name. In Japan, the Vitz nameplate was phased out and replaced with the Yaris nameplate in the year 2020.
This change took effect immediately.
Other automobiles have been given the Yaris moniker in addition to the Toyota Yaris. Between the years 1999 and 2005, the nameplate was utilized for the Yaris Verso compact MPV that was marketed and sold in Europe. In Japan, this vehicle was referred to as the FunCargo. Since the year 2020, the nameplate has also been applied to a subcompact crossover SUV model that is sold under the name Yaris Cross.
The majority of Yaris sedan models sold in North America from 2015 until 2020 and Yaris hatchback models sold from 2019 until 2020 were restyled variants of the Mazda2 that was created and developed by Mazda. These versions of the Yaris were offered from 2015 to 2020.
Toyota debuted the GR Yaris in the year 2020. This model is a three-door, performance-oriented variation of the XP210 series Yaris that uses the Gazoo Racing logo. For the sake of the FIA World Rally Championship, it is constructed as a homologation model.
The name "Yaris" originates from the Greek word "Charis," which is the singular form of the Charites. Charites were the goddesses of beauty and charm in Greek mythology. As of March 2020, 8.71 million Yaris automobiles have been sold all over the world.
How Many Miles Per Gallon Does a Toyota Yaris Typically Deliver?
The Yaris is more evidence that Toyota, a Japanese automobile manufacturer, has earned a reputation it has earned for producing reliable vehicles.
You will be able to discover some very high mileage examples on used car websites such as Car Gurus and Autotrader. 
Some of these vehicles have more than 250,000 miles on them, despite the fact that there is no assurance that any vehicle will last this long.
You can discover further evidence of the sturdiness of this automobile on user forums such as Yaris World, where one owner happily wrote the following:
"On Sunday, May 26th, my Yaris reached the milestone of 500,000 kilometers driven for the first time.0
 The vehicle is operating perfectly even now. There were none of those problems with it at all, with the exception of my clutch."
This demonstrates how far these automobiles are actually capable of traveling, but in all likelihood, by the time you reach a mileage of between 250,000 and 300,000 miles, the vehicle will either have rusted, not be in particularly good shape or require costly repairs.
The length of time that your Toyota Yaris will serve you comes down, in the end, to how well you maintain it, how carefully you look after it, and the kind of driving that you perform with it.
You can expect the lifespan of your Yaris to be significantly less than what we estimate if you participate in street racing or off-roading with it.
If, on the other hand, you drive in a manner that is more reserved and unhurried, you should be able to reach higher numbers on the odometer with relative ease.
The Yaris comes with a standard warranty that covers three years and 36,000 miles, in addition to a powertrain warranty that covers five years and 60,000 miles; this provides a guarantee that your vehicle will perform as you anticipate during the first few years that you own it.
To summarize, some Yaris will last forever, but these are the exception rather than the rule. The majority of Yaris will give up the ghost somewhere between 250,000 and 300,000 miles, and the vehicle's lifespan is entirely determined by the maintenance, driving, and ownership practices of the individual.
Is rusting a common problem with the Toyota Yaris?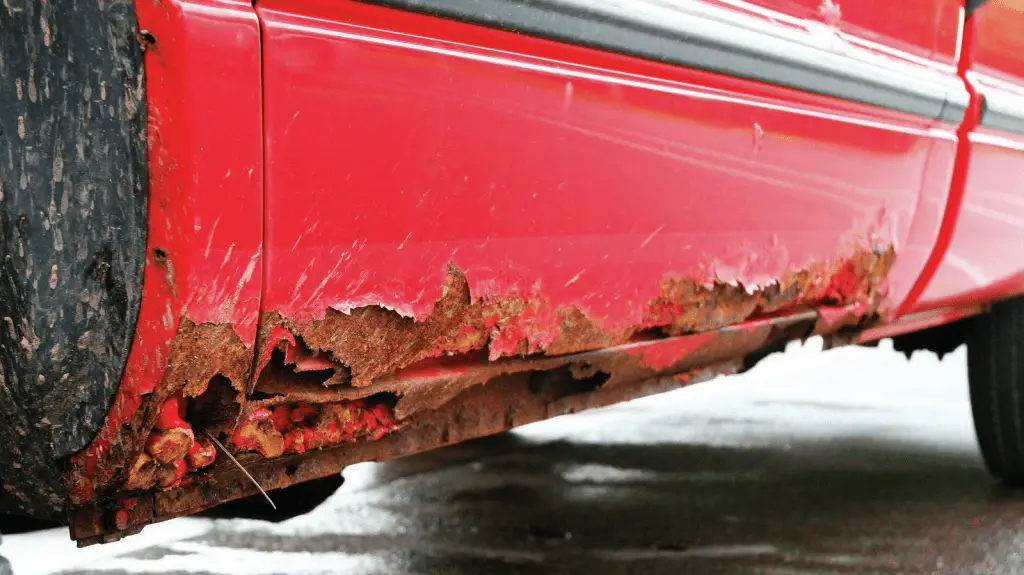 Although the Toyota Yaris has decent levels of rust protection applied during the production process, in order to keep costs down, it is not likely to be as resistant to rust as some of the more expensive luxury options available.
 This is because the Toyota Yaris is a low-priced automobile. 
By adhering to some basic maintenance procedures, rust can be held at bay.
Over the years, there have been a few reports of rust damage to Yaris automobiles, which is to be expected for any vehicle. It's sad, but there's no way to totally avoid rust unless you live in the middle of a desert.
After scouring the owner forums for the Yaris, we have come to the conclusion that there is a possibility that some surface rust will develop after the first five years of ownership.
This figure can alter depending on where people live; for instance, individuals who live near the seaside will be influenced by the salty sea air, and those who live in states whose roads are extensively salted throughout the winter will also be at a greater risk.
Salt can wreak havoc on metal components, which is why it is so crucial to wash them on a regular basis.
The following are examples of common rust patches on a Toyota Yaris:
The underside of the door frames
The lowermost portion of the trunk, hatchback, or tailgate.
Undercarriage
Rocker panels
Wheel wells
What does it mean when a Toyota Yaris gets high mileage?
It is deemed to have high mileage if a Toyota Yaris has more than 125,000 kilometers on the odometer. 
Even while these automobiles can have a lifespan of well over 200,000 miles, they will have developed some level of rust, will have seen wear and tear, and will normally be more prone to needing repairs as their mileage increases.
Although it is not the only aspect to consider, a car's mileage can provide some insight into the vehicle's value. 
However, this is not the case in every case.
It's possible that a well-maintained Yaris with over 125,000 miles on the odometer will be much more reliable than a Yaris with low mileage that's been driven by a boy racer and hasn't been maintained properly.
In the event that you are interested in purchasing a pre-owned Yaris, there are a few things, in addition to the current mileage, that you should think about:
Service history: Is the vendor able to offer records and papers that demonstrate they have adhered to the maintenance plan that was established by the manufacturer?
How many people have owned the property before you: In a nutshell, the fewer owners there were, the better. 
An automobile that has had numerous owners and has been traded around frequently will almost certainly have had a more difficult life than a car that has only had one owner and has been meticulously maintained.
Investing advice: if you plan to keep the vehicle for the foreseeable future, it is in your best interest to pay a little bit more money for a model that has a better reputation for dependability.
The condition of the car's interior can provide a lot of information regarding the way the owner has cared for the vehicle. 
Be wary, though, because the owner may have recently replaced some of the sites in preparation for the sale if they appear to be suspiciously new.
Run the VIN: If you have the vehicle identification number, or VIN, for the vehicle in question, you will be able to conduct a complete history check on it and learn everything there is to know about its past, including, most importantly, whether or not it has been involved in any major accidents or whether or not it has been stolen.
How Long Does the Toyota Yaris Typically Last in Comparison to Other Models of Cars?
In this part of the article, we'll take a look at some of the vehicles that are the most direct competitors of the Toyota Yaris, and we'll compare how long-lasting they are and how much it takes to fix them.
Toyota Yaris vs. Honda Fit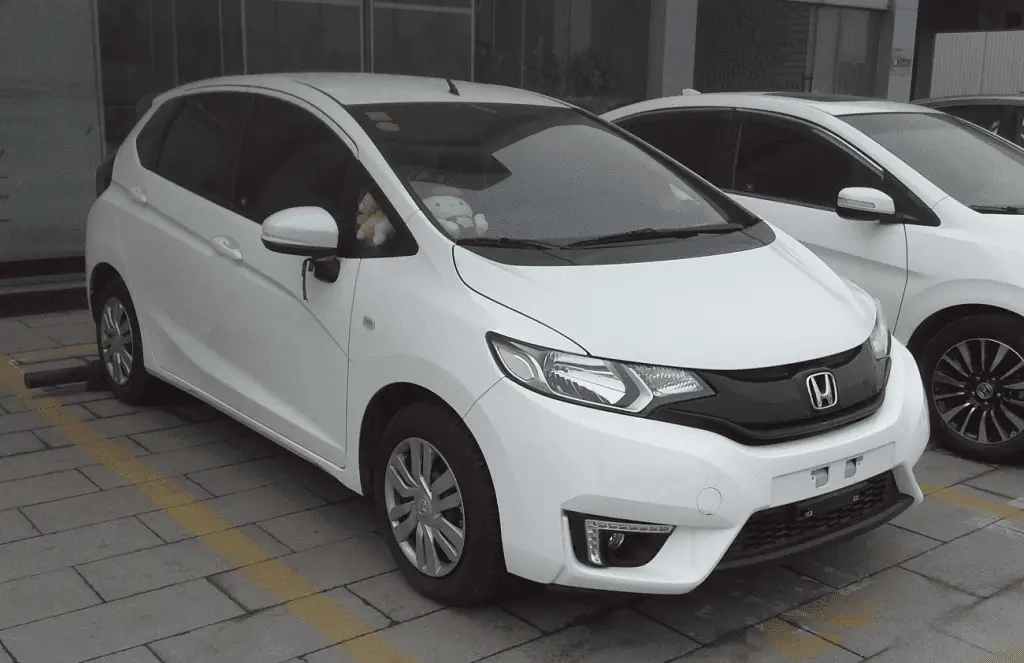 The Honda Fit and the Toyota Yaris are fierce competitors in the market for subcompact cars since they are both manufactured in Japan by two of the country's most reputable automobile manufacturers.
On par with what is anticipated of the Toyota Yaris, the Honda Fit has a potential lifespan of between 250,000 and 300,000 miles or up to 20 years.
Both of these automobiles have comparable lifespans, and if you take proper care of them, you should be able to get a significant number of kilometers out of each one of them.
The Yaris and the Fit share a lot of similarities, including their powertrains, their safety ratings, and their base costs.
Although neither vehicle is what we would describe as being "stuffed" with luxuries, both models offer a comparable degree of technological capabilities, such as optional Apple Carplay and Android Auto integration as well as USB connections.
It is likely that choosing between the two automobiles will come down to a matter of individual preference; thus, we recommend test driving both of them.
You might also find our article entitled "How Long Do Honda Fit Last?" to be of interest.
Toyota Yaris vs. Hyundai Accent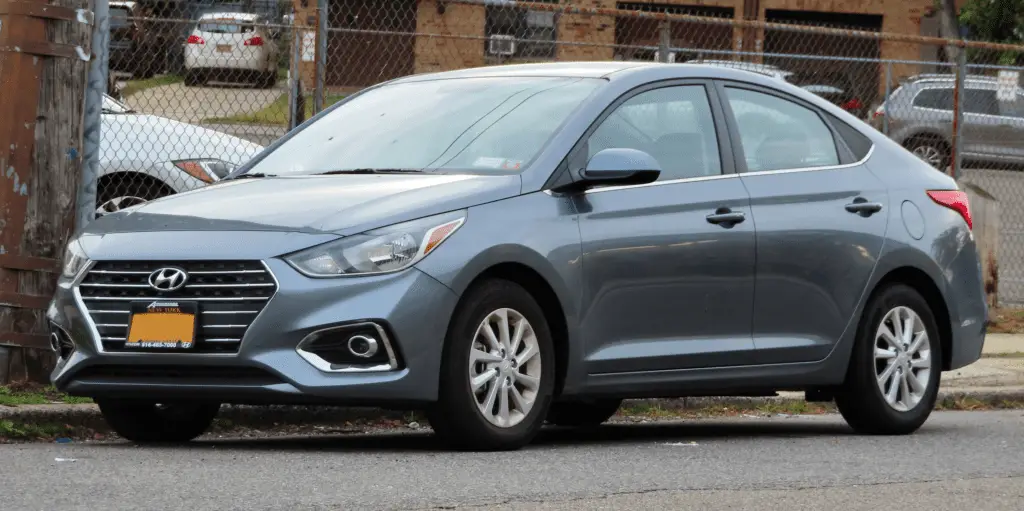 Another fantastic vehicle for the money is the Hyundai Accent, which comes equipped with numerous advanced technology and security features.
On average, the Hyundai Accent has a lifespan of 200,000–250,000 miles, which corresponds to 13–17 years. This is shorter than what is anticipated for the Toyota Yaris.
It is said that the Yaris has more comfortable seats, and in comparison, it is considered to be a better bargain because the Accent does not come standard with some important vital safety features.
Yaris also has more refined driving dynamics than its competitors.
Comparing the Toyota Yaris and the Ford Fiesta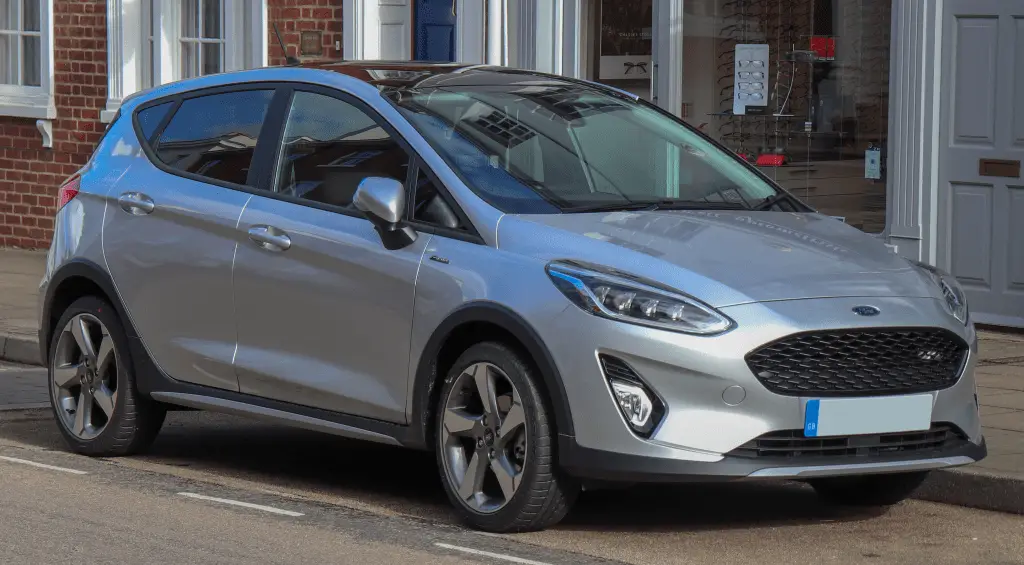 The Ford Fiesta is a subcompact automobile that is fun to drive and sporty.
In comparison to what is anticipated of the Toyota Yaris, the Ford Fiesta is only estimated to survive between 200,000 and 250,000 kilometers, or 13 and 17 years.
The Yaris comes equipped with a greater number of features, and its reliability is far higher.
The base model of the Fiesta has a more powerful engine than previous versions, however, this comes at the expense of a lower fuel economy.
Is Toyota's Yaris a Reliable Vehicle?
The Toyota Yaris is largely acknowledged as being among the most reliable subcompact cars, if not the most reliable overall.
The reliability of Japanese automobiles is well-known, and the Toyota Yaris is no exception to this trend.
You'll frequently hear people refer to the Yaris as being indestructible, which is evidenced by the fact that it has received high marks all over from the most reputable automotive websites, and this fact is further reinforced by the feedback that owners have provided on various online forums.
The years that the Toyota Yaris was at its best and its worst
We conducted some research on the owner feedback websites Car Complaints and Car Problem Zoo to determine which model years of the Toyota Yaris are the most reliable and which are the least reliable.
Worst Model Year in History
The 2007 and 2008 model years of the Toyota Yaris are the least desirable ones.
Car Complaints states that the 2007 and 2008 models had issues with their body paint, and these issues afflicted both years.
The issues started occurring close to 66,050 kilometers, and the expense to have the automobile repainted is normally around $1,550.
In addition, there were a significant number of complaints received from owners involving an airbag recall that was referred to as the "Takata recall."
This recall became rather notorious since the airbags, which were manufactured by Takata, were known to deploy while the vehicles were being driven, and in some instances, the airbag inflators blew up.
Best Model Year
Although the Toyota Yaris model year 2020 is considered to be the best available, you won't be disappointed with any model produced after the 2010 model year.
After 2010, there was a discernible decrease in the number of complaints; this was due to the fact that the paint and airbag issues that had been present in earlier years had been resolved.
However, given that it comes standard with all of the most recent improvements and capabilities, including connection with both Apple CarPlay and Android Auto for smartphones, our top recommendation would be the model year 2020.
Toyota Models
FAQ on How Long Do Toyota Yaris Last
Is a Toyota Yaris a trustworthy car?
The Toyota Yaris has earned a Reliability Rating of 4.5 out of a possible 5.0, placing it first among subcompact automobiles out of a total of 21. Because the typical cost of annual maintenance is $333, the vehicle has very reasonable costs of ownership. Because the severity of repairs is low and the frequency of those difficulties is average, the Yaris does not typically experience significant problems.
How many kilometers do you get out of a single tank of gas in a Toyota Yaris?
If it is adequately maintained, the Yaris may easily approach 300,000 miles, and because it has four seats, it is a far more useful car.v
Why does the Toyota Yaris have so many problems?
The Most Common Issues With the Toyota Yaris
One of its most noticeable flaws is its unpredictable speed control, which tends to become problematic over a distance of approximately 22,000 miles. Some drivers have reported that their vehicles can unexpectedly pick up speed for no apparent reason. They have also mentioned that their braking mechanisms could not even respond when they step on the brake pedals of their vehicles.
Is it true that the Toyota Yaris is a reliable used car?
Is the Toyota Yaris 2020 a Reputable Used Car Option? There is no doubt that the 2020 Toyota Yaris is an excellent used car that is available in both a hatchback and a sedan body style. Because of its precise steering and firm suspension, driving a Toyota Yaris is an absolute pleasure. Inside, there is sufficient space for seating, and the informational and entertainment technology is simple to operate.
Which model year of the Toyota Yaris do you recommend?
Although the Toyota Yaris model year 2020 is considered to be the best available, you won't be disappointed with any model produced after the 2010 model year. After 2010, there was a discernible decrease in the number of complaints; this was due to the fact that the paint and air bag issues that had been present in earlier years had been resolved.